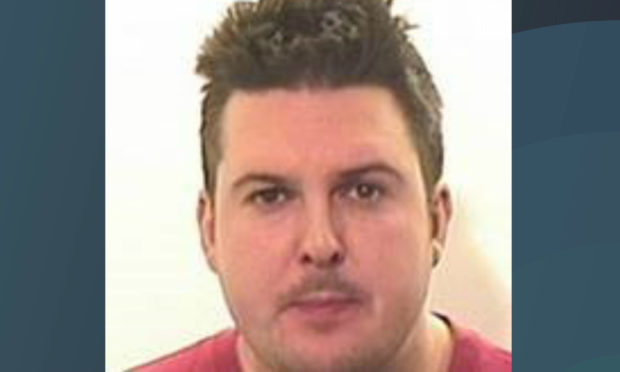 A serial domestic abuser from Dundee has been jailed for 55 months after terrorising three women over 20 years.
Steven Carr, 38, was found guilty following a trial at Dundee Sheriff Court in January.
He was convicted of 14 different charges against three victims over a period of 20 years.
Carr was sentenced to 55 months imprisonment and a 10-year non-harassment order at Dundee Sheriff Court on Tuesday.
The sentence has been welcomed by Police Scotland's Domestic Abuse Task Force, which began investigating him in April 2017.
Detective Inspector Muriel Fuller of the task force said: "Following his sentence today, Steven Carr must now face the consequences of his horrendous behaviour.
"The victims who he offended against should be commended for their courage in coming forward.
"Their bravery throughout this process has directly led to the conviction of this cruel and controlling individual."
She said Carr's conviction and sentence sent a clear message that domestic abuse will be thoroughly and robustly investigated by Police Scotland.
"Nobody should have to suffer abuse in a domestic setting or at the hands of a partner," she said.
"We would take this opportunity to reach out to anyone who is experiencing or has experienced domestic abuse. It is never too late to report to the police or seek support and advice from one of our partner agencies such as Women's Aid."
Carr was found guilty of assaulting and abducting one victim between January 1998 and June 2006 at properties on Malcolm Street and Balgay Court.
He threatened to kill her and her dog, hit her with a remote control, threw objects at her, repeatedly slapped, shook, pushed, dragged and kicked her and locked her in a house.
Carr was found guilty of four charges relating to another woman – three of assault and one of sending messages threatening violence – between July 2006 and July 2008, at Kingennie Court.
He grabbed her leg and pulled her downstairs, pushed her against a wall, threw her against a cupboard, kicked her and threatened to kill her dog.
Carr was also found guilty of eight charges relating to a third woman, at Granton Terrace and Benvie Road, between April 2017 and September last year.
He pulled her from a bed, attempted to strangle her, threatened to kill her, kicked her in the face and threw a lamp at her head.
He also threw a dog lead at her, hitting her head and injuring her, and injured her leg by hitting her with hair straighteners, as well as threatening to kill her, seizing her hair and pulling her up, pushing her to the floor, repeatedly kicking and punching her on the body and punching her face.
After they had split up, Carr then threatened to stab and kill her, repeatedly went to her home, smashed her phone and damaged her property and her belongings, stole a watch and threatened to kill himself.
Before trial, Carr admitted three charges of failing to be inside his home address during curfew hours, and contacting the third victim against bail orders.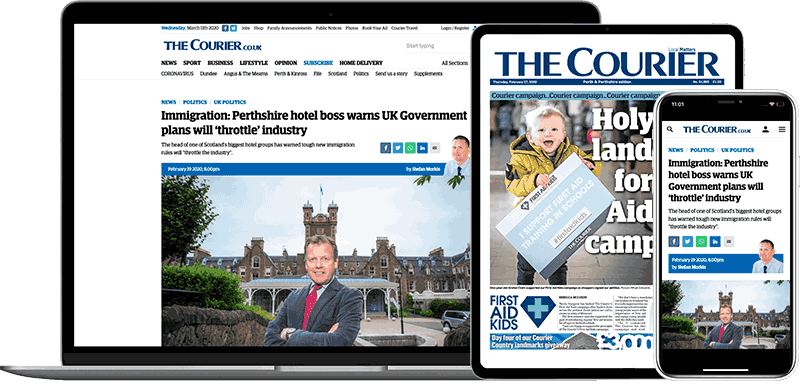 Help support quality local journalism … become a digital subscriber to The Courier
For as little as £5.99 a month you can access all of our content, including Premium articles.
Subscribe