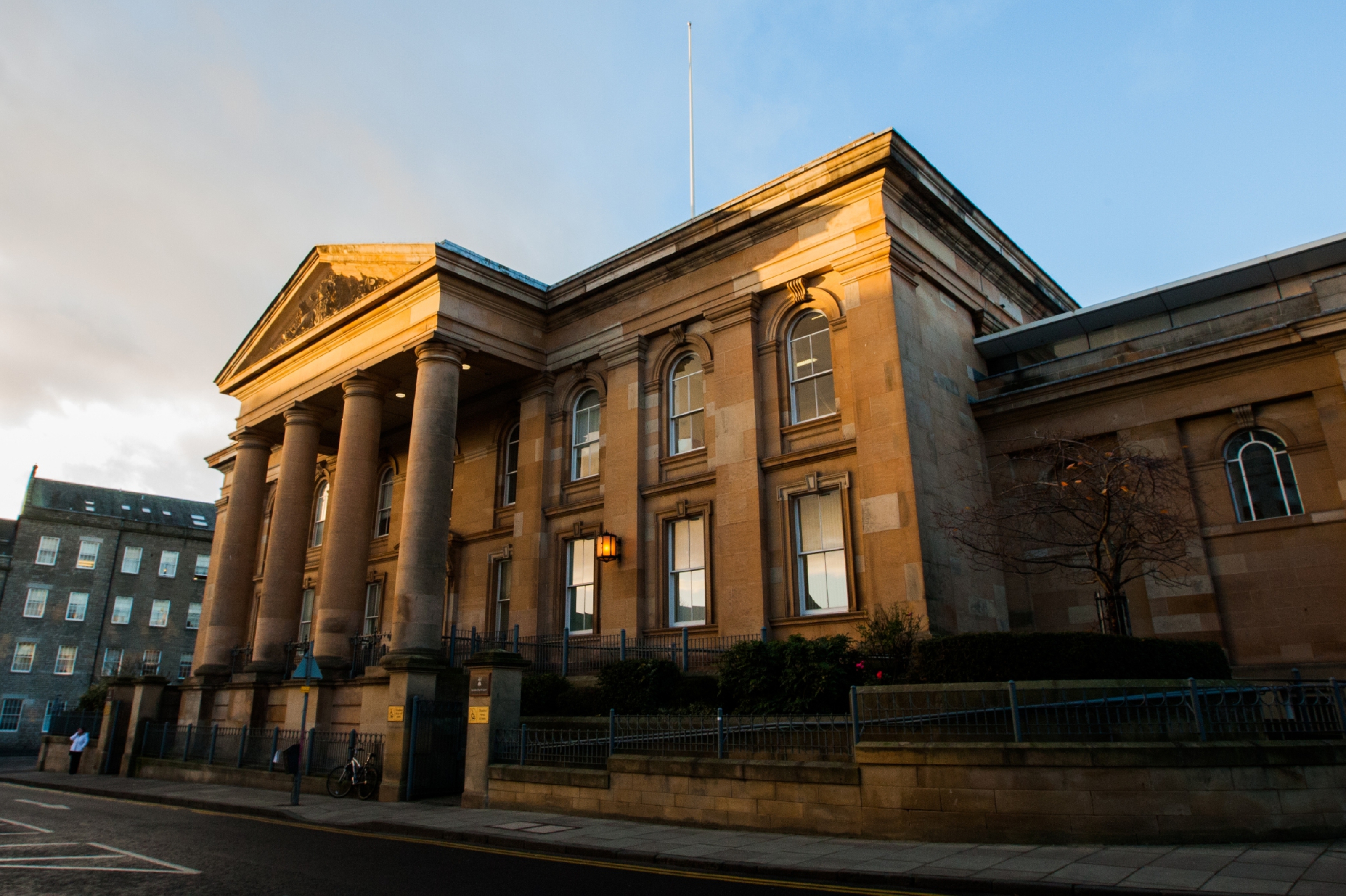 A man who claimed staff at the Carseview mental health unit  encouraged him to collect knives as a hobby has avoided jail after he was caught with a haul of weapons on a Dundee street.
Scott Smith was pulled over by police on Fairbairn Street last October after his friend aroused suspicions by running into a block of flats.
Officers found eight knives in the boot of his black Audi, one knife in the driver's door and an axe underneath the front passenger seat.
The 28-year-old's solicitor, Anika Jethwa, said Smith was a keen collector of antique knives, something he was encouraged to take up as a hobby by staff at the city's Carseview Centre.
She said: "The letter from the mental health nurse confirms he has a collection of antique knives.
"I suppose it's a focus. Maybe a stamp collection might have been safer."
She said Mr Smith had mental and physical health difficulties but had been of good character since the offence happened.
"He said he would never use them (the knives)," she added.
"His partner is supporting him and he has taken steps to ensure this doesn't happen in the future."
Smith, of Provost Millar Avenue, Brechin, pled guilty to three charges of possessing a total of nine knives and an axe at Fairbairn Street on October 5, 2018.
Sheriff Pino Di Emidio said ignorance of the law was no excuse, but a report into Smith's background assessed him as a minimum risk to the public.
He placed Smith on a curfew requiring him to be at home between 7pm and 7am for six months.
Addressing Smith, Sheriff Di Emidio said: "There is no way to condone weapons of this kind.
"The assessment was one of naivety, where you found yourself there (on Fairbairn Street) on the day that officers were there in relation to another matter.
"There is a reason why there is a law about people not having offensive weapons in public.
"It's very, very important to realise that should you find yourself in a similar situation again you can expect the matter to be taken very seriously indeed.
"You can expect a very serious punishment."