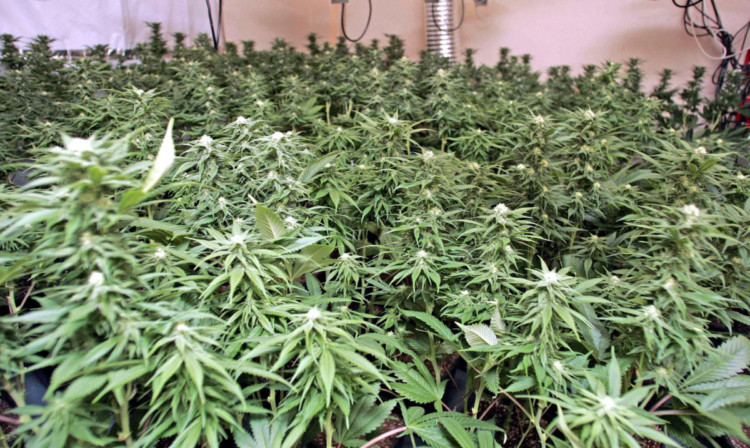 A trio of Vietnamese men accused of running a £185,000 cannabis factory at a self-storage unit walked free days after their arrest because an interpreter was not available for their court appearance.
Police raided an industrial unit in Auchtermuchty, Fife, on Friday after a report of a "strong smell of cannabis" coming from inside.
Officers who entered the unit at Bellview Self Storage in the town's Station Road found a vast cannabis growing operation.
600 mature plants and 240 seedlings were recovered.
The street value of the cannabis recovered was said to be as high as £185,000.
Ngoc Anh Duong, 26, Minh My Ho, 20, and Long Van Le, 22, were due to appear on petition at Dundee Sheriff Court on Monday.
Instead, the case against them called on a summary complaint — used for prosecuting lesser crimes without the requirement for a jury trial and with a maximum jail term of one year.
Prosecutors treated the case as not called and instead had the trio appear in private on petition, which would allow them to be tried by jury in the Sheriff or High Courts.
A conviction at that level could result in a prison term of up to 14 years.
However, lawyers representing the men are understood to have argued that there had been an abuse of process in the way the Crown had handled the case.
Because a Vietnamese interpreter was not available on Monday the lawyers could not take instructions from their clients, which could have seen them plead guilty to crimes at the lesser level.
Sheriff Simon Collins QC ruled against a Crown argument to allow the petition to stand and dismissed the petitions.
The Crown declined the opportunity to recall the summary complaint and the trio were released from custody.
The Crown Office and Procurator Fiscal Service said they could still bring criminal proceedings in the future.
A spokesman for COPFS said: "The case could not go ahead as police and the court were unable to provide an interpreter in the time available.
"The outcome does not prevent future criminal proceedings."
It was alleged that all three produced cannabis at a storage unit at Bellview Self Storage, Station Road, Auchtermuchty, between January 19 and April 22 this year.
They were further alleged to have intentionally damaged electrical plant in that they bypassed the electrical supply line.
Long Van Le and Minh My Ho each faced charges of attempting to pervert the course of justice at Kirkcaldy Police Station on April 22 by allegedly giving false dates of birth.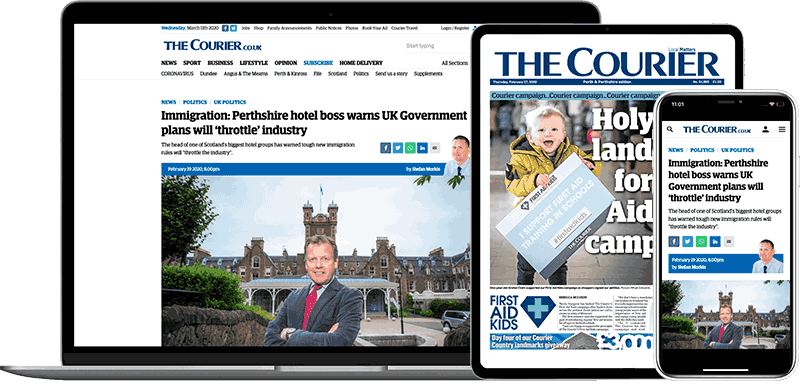 Help support quality local journalism … become a digital subscriber to The Courier
For as little as £5.99 a month you can access all of our content, including Premium articles.
Subscribe