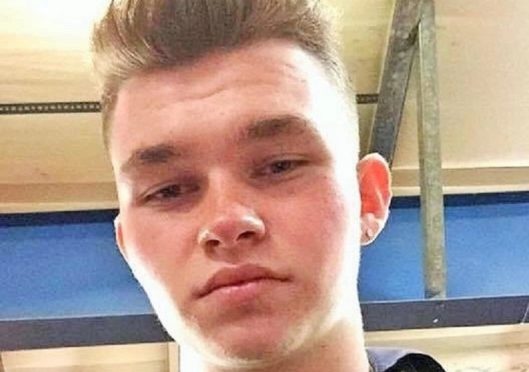 A Fife man has been told to expect a jail term following a three-hour standoff with police last month.
Darrin Reid, 21, described as a prisoner at Perth, appeared via video link at Kirkcaldy Sheriff Court and admitted behaving in a threatening and abusive manner on Dunfermline's High Street, and on Carnegie Drive, on the morning of September 6.
Reid climbed on top of a building after a drinking session and refused to come down when requested to do so by emergency services.
The court heard how Reid, who was previously jailed for attacking a friend who had urinated in his cupboard with a sword and crowbar in 2018, had been drinking in the town's Wetherspoons pub in the High Street on Saturday, September 5, with two women who had booked hotel rooms there.
Reid and one of the women went back to one room, while her friend went to another room with another man.
Fiscal Ronnie Hay told the court that at one stage Reid began shouting at the woman in his room, causing her to leave and go to her friend's room.
That prompted the other man to ask Reid to leave, at which point Reid could be heard shouting and swearing in the hallway and communal stairway.
At around 3.55am, Reid left the front entrance, smashed a glass bottle on the pavement and then removed his shoes, shouting that he was going to kill himself.
Police were called and Reid was seen climbing scaffolding at the side of a building, again loudly shouting that his intention was to kill himself.
Mr Hay added that Reid could be seen at one point hanging off the scaffolding by one arm.
Emergency services were called and they were there until around 7am, until eventually Reid climbed down and was stopped from going back up by officers who managed to restrain him by the ankles.
Reid's solicitor Roshni Joshi said her client accepted that he had an "unenviable record" for someone of his age, but was taking steps to turn his life around.
"The difficulty Mr Reid has has been the consumption of alcohol," she explained.
"Mr Reid accepts that he and alcohol simply do not mix and it has been an undercurrent of all his previous offending.
"The situation he finds himself in at Perth prison, in comparison to any young offenders' institution, has been markedly different."
Sheriff Jamie Gilchrist told Reid that he was "almost certain" custody would be the end result, but deferred sentence until November 24 for the preparation of background reports.
One of the reasons for doing that, the sheriff noted, was to see if some form of post-release supervision might be beneficial because Reid had not yet previously received an adult sentence.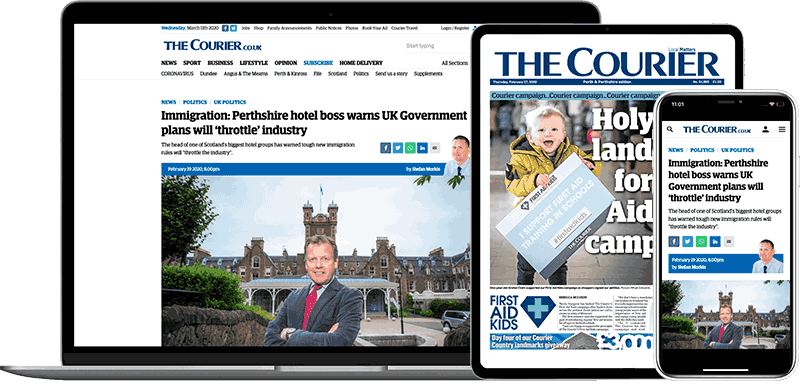 Help support quality local journalism … become a digital subscriber to The Courier
For as little as £5.99 a month you can access all of our content, including Premium articles.
Subscribe