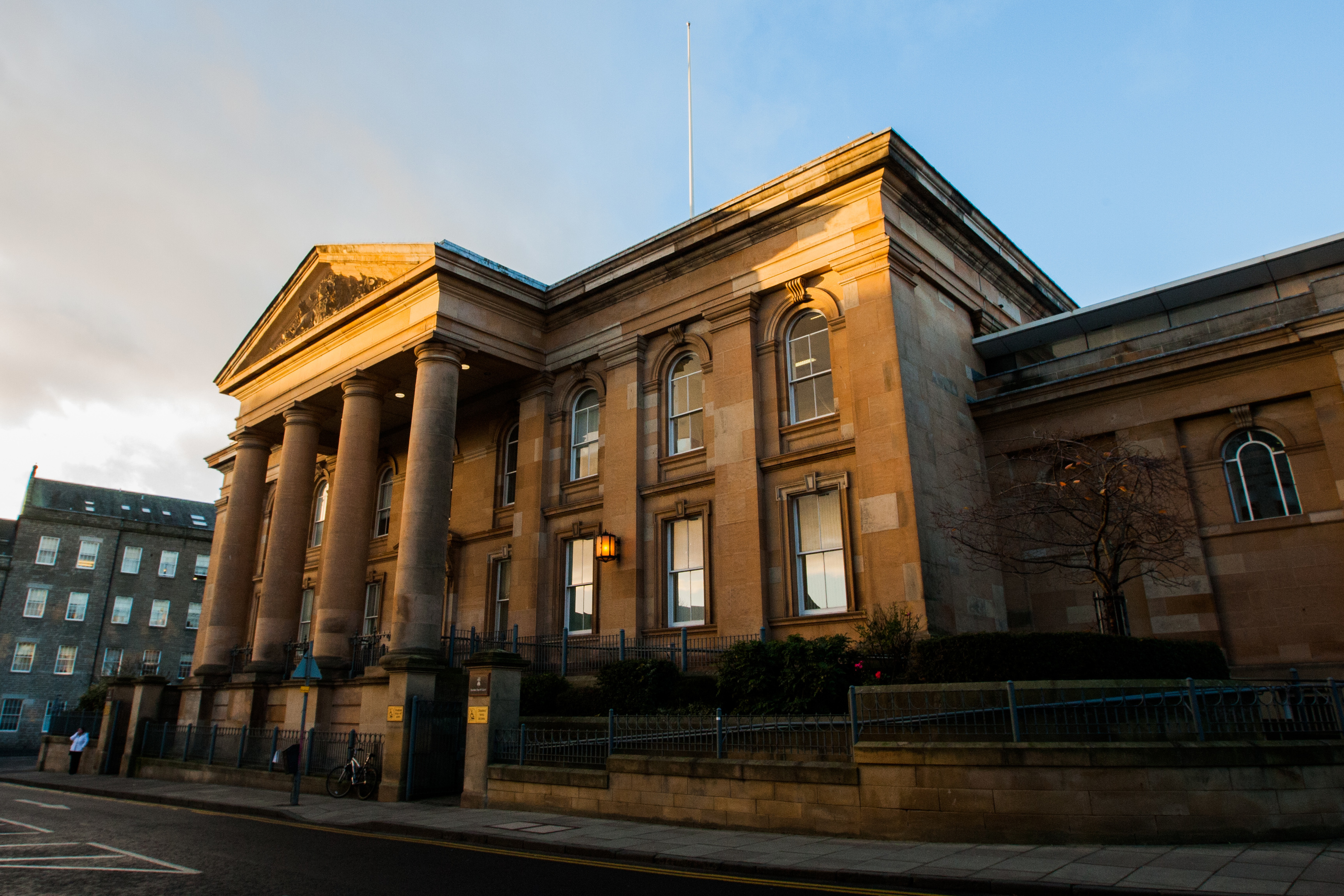 A retired RAF veteran "lost his composure" and shouted at teenagers who taunted him in an altercation outside his home.
Ian Burton appeared at Dundee Sheriff Court on Friday, accused of behaving in a threatening and abusive manner by shouting, swearing and acting aggressively at Fowler Street, Cellardyke.
The charge, which he pleaded guilty to, was amended to include an addition stating he seized hold of a teenage boy and brandished a baseball bat.
However, the Fife pensioner denied he had assaulted a 13-year-old boy by seizing his shoulders, shaking and dragging him, and that he possessed an offensive weapon.
His not guilty pleas to those charges were accepted.
The court heard that the 61-year-old, who spent 25 years in the RAF, was goaded  by the youths who called him derogatory names and blew e-cigarette smoke in his face on October 12.
He then picked up a baseball bat from his home, but "did not intend to use it", defence solicitor Callum Cox said.
Mr Cox explained: "He is completely unknown to the court and is of good character.
"On the date in question there was a group of youths making a nuisance outside his home.
"He left his home, trying to defuse that, and wanted to ask them to desist.
"The group of youths did not respond as Mr Burton hoped."
Mr Cox added: "As the confrontation escalated one of the youths approached him and blew e-cigarette smoke in his face.
"He placed his hands on the complainer  in the belief he was making a citizen's arrest.
"When he attempted to seize the complainer, the boy broke free.
"Comments were made by the group alleging he was a paedophile.
"He accepts he completely lost his composure at that point and went into the house to retrieve a baseball bat.
"He said it was purely the last straw, to get the boys to leave. He did not intend to use it.
"The group were still throwing abuse at him and Mr Burton contacted police himself, as he felt that the conduct of the youths merited intervention."
Sheriff McFarlane deferred sentencing until February 28 for Burton to be of good behaviour.
He said: "It is a pity that these circumstances have brought you to the court after your record with the RAF.
"I think it would be appropriate for me to defer sentence to ensure there is no repeat of the situation."