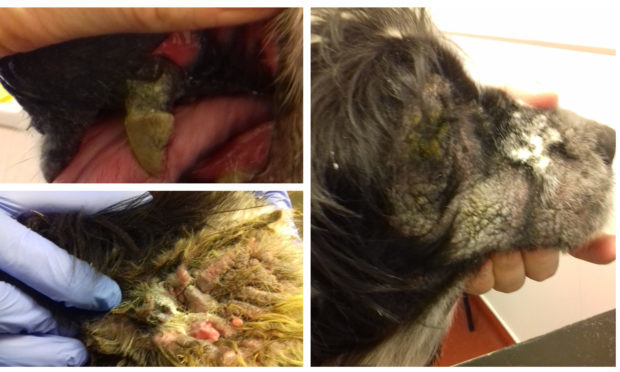 A dog was so badly neglected that a Scottish SPCA officer could smell its fungal infection when she walked into its home.
Cocker spaniel Bracken had to be put to sleep due to various ailments left untreated for years.
His owner, Allison Girdwood, of Torryburn, Fife, was fined £400 and banned from keeping animals for three years at Dunfermline Sheriff Court earlier this week.
Bracken had ear, eye and skin conditions, overgrown nails, severe dental disease and a tumour.
Scottish SPCA Inspector Nicola Liddell said: "When I first entered the property there was a strong fungal smell which suggested Bracken had been suffering from his condition for a long time.
"I removed Bracken from the property and immediately sought veterinary advice. It was determined that he was suffering from a number of chronic dermatological conditions.
"It became apparent that Bracken hadn't been seen by a vet since 2011 meaning that his various ailments had been unchecked for years."
An investigation was launched by the animal rescue charity and Girdwood, 60, admitted causing unnecessary suffering to Bracken between June 31 and October 31, last year, by failing to provide necessary veterinary treatment.
Ms Liddell said: "Sadly, due to the extent of his condition, Bracken was put to sleep following veterinary advice.
"These conditions would have been easily maintained if regular veterinary checks had taken place.
"It's clear that Bracken has been let down by Girdwood by her failure to take his needs into consideration.
"I'm happy the courts have dealt with this case, however it further highlights our push for tougher and more consistent sentencing.
"This level of neglect didn't happen overnight and could have easily been avoided.
"I hope Girdwood seriously considers her ability to look after animals once the three-year ban has passed."
The court heard Girdwood also had a cat, which she had signed over, but there were no concerns about its condition.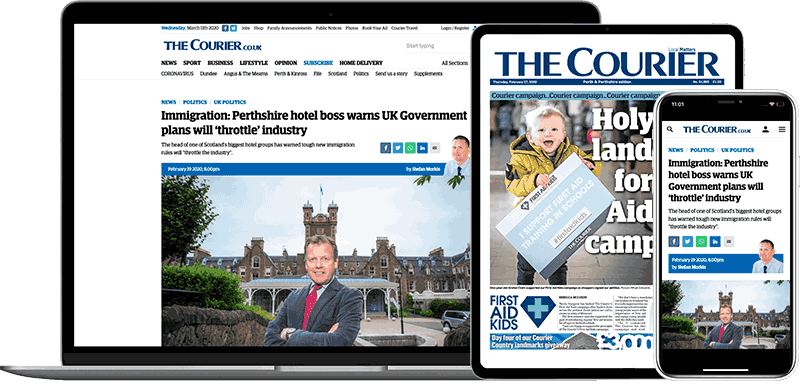 Help support quality local journalism … become a digital subscriber to The Courier
For as little as £5.99 a month you can access all of our content, including Premium articles.
Subscribe