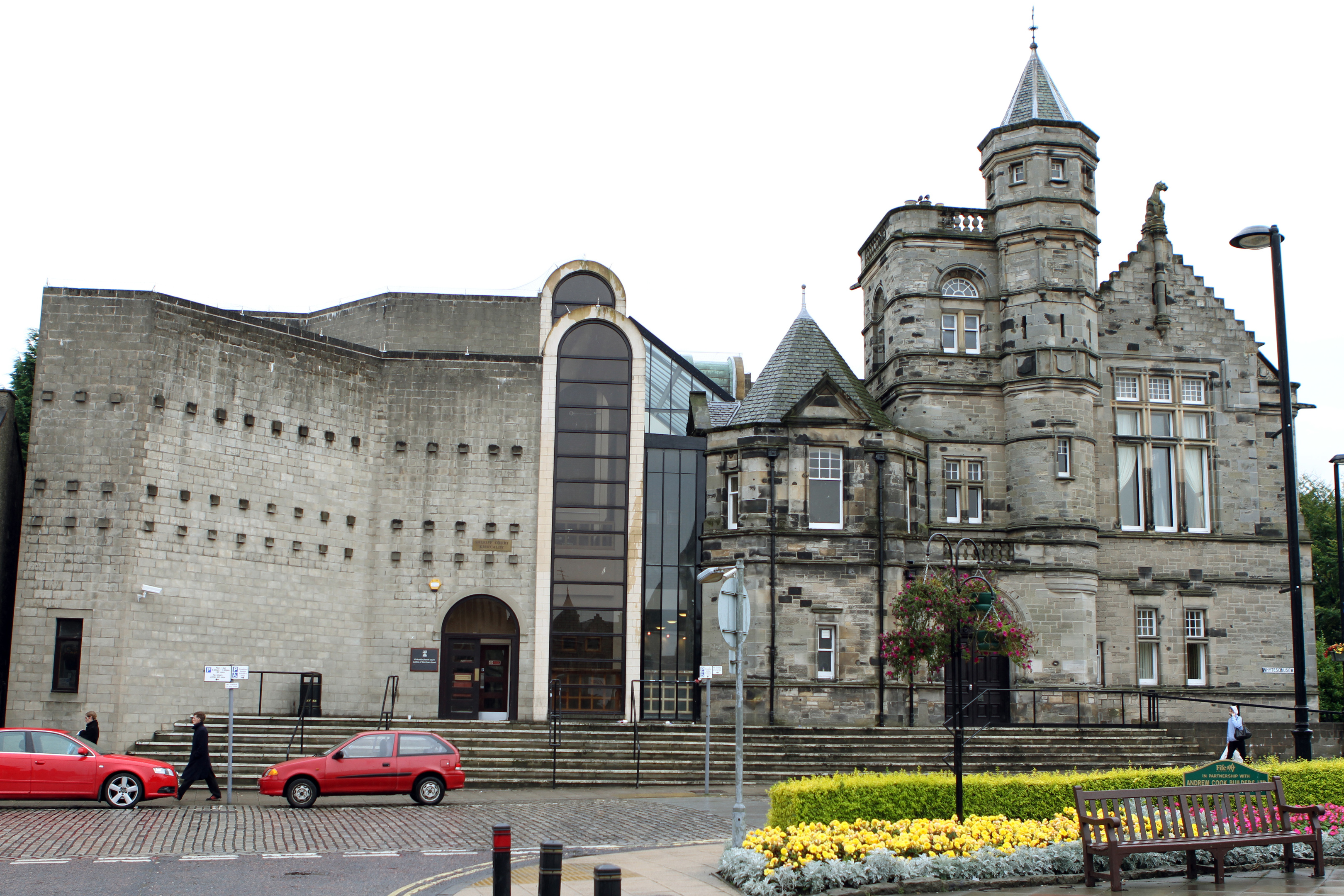 A Glenrothes man told a woman he had a "licence to kill" before shouting sexually offensive remarks near a primary school.
Mark Wilson appeared from custody at Kirkcaldy Sheriff Court where he admitted acting in a threatening or abusive manner on May 23.
The 40-year-old hurled abuse at passersby on Bilsland Road and Laxford Road near Rimbleton Primary School in Glenrothes.
He told one woman he had a "licence to kill" before saying he could "lick" and "smell" her.
The court was told how Wilson continued shouting his vulgar slurs near the primary school around the time when children would be leaving.
Depute fiscal Jade Doig said: "The accused was first seen when he had gone to the Co-op store on Laxford Road at around 2.20pm.
"Staff noted that he was incoherent and he then left the shop.
"The same member of staff went outside to use her vaping device and saw the accused shout 'I'll kick you head in' at a male passerby who ignored him.
"At around 3pm, the accused was still in the same area on Bilsland Road close to the primary school and was seen by another passerby and he appeared to be shouting at a female pushing a child in a buggy."
He shouted the vile sexual remarks towards the woman who was said to be "visibly upset" by the comments.
Miss Doig added: "The lady who had heard this went into the primary school to advise staff. It appeared to be close to the time that the children would be leaving school and the police were contacted.
"At this time, the accused was still outside shouting as adults and children were passing by, using words such as 'f**k, c***, and b*******'."
Wilson was traced by police a short time later and taken to Kirkcaldy Police Station where he made no reply when cautioned and charged.
Defence solicitor Laurelle Johnstone told the court her client had wished to plead guilty early in the proceedings but they had concerns about his mental health.
She said he was later found fit to plead after being assessed by a psychologist and had done so at the trial diet.
She said his foul-mouthed outburst was brought on by the "stress and anxiety" of being moved accommodation by Fife Council.
Miss Johnstone added that her client was "utterly ashamed" of his behaviour and the outburst as triggered by his "anger, resentment and hatred" towards himself.
Sheriff Alastair Thornton warned Wilson that a prison sentence was "still high up on the list of options" but deferred sentence until August 7 for background reports.
He was released on bail and ordered to co-operate with mental health services.