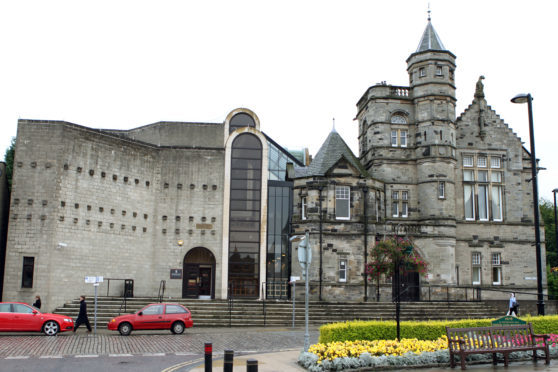 A Methil man accused of beating his pet dog to death broke down as he told how he found the animal's lifeless body at the side of the road.
Alexander McGhee claimed the lurcher had bolted from his home address in the middle of the night after he accidentally left the front door open on July 8 last year.
The 44-year-old said he went out searching for Murray around the Swan Brae area of the town but was unsuccessful and returned home for a cup of tea.
After recommencing the search a few hours later, McGhee said he found the dog lying dead near the BiFab plant before putting its body into the boot of his car and returning home.
McGhee is charged with causing the animal unnecessary suffering by inflicting blunt force trauma injuries which resulted in its death.
Neighbours previously told how they had heard a drunken McGhee return home in the early hours of the morning followed by "yelping" and "scrabbling" noises coming from his flat.
They claimed to have heard an aggressive male voice shouting "b******" and a sound like "a dog being thrown against a wall".
The couple said they were forced to leave the property because their own dog was so distressed by the "horrific noises" and the police were called.
Giving evidence at Kirkcaldy Sheriff Court yesterday, McGhee said his neighbours were lying and he believed they had a grudge against his partner.
McGhee added that he had rescued the dog as a puppy and he was "emaciated and full of worms and fleas" when he adopted him in 2013.
He described the dog, who was named after the tennis star Andy Murray, as "the biggest sook", saying he would "go to anyone" but had a tendency to jump up.
Asked about the moment when he said he found Murray's body, McGhee said: "He was just lying there. Just cold. Heavy.
"He had a tiny bit of blood coming out of his mouth. That was it.
"There were four or five guys on their way to work at BiFab who asked me if it was my dog and offered to help me put him in the back of the car."
Fiscal depute Ronnie Hay told McGhee he was lying and said he had actually come home from a night out in a drunken state.
Mr Hay said: "Is it not the case that you came home drunk, acting aggressively and you took it out on the dogs and one of the dogs paid the ultimate price?"
The court was previously told Murray had suffered injuries consistent with being "hit, kicked or shaken with considerable force".
The animal died from a bleed on the brain and had numerous internal injuries around his body.
Veterinary pathologist Dr Bryn Tennant previously told the court he did not believe the dog had been killed by a car but rather the injuries were as a result of blunt force trauma.
McGhee maintains his plea of not guilty and the trial will continue next month.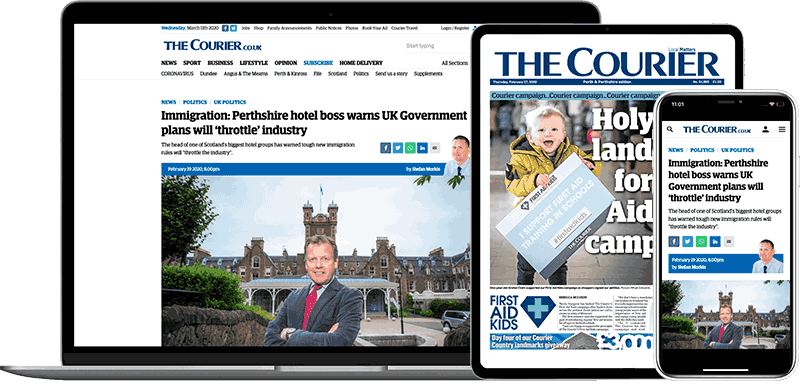 Help support quality local journalism … become a digital subscriber to The Courier
For as little as £5.99 a month you can access all of our content, including Premium articles.
Subscribe