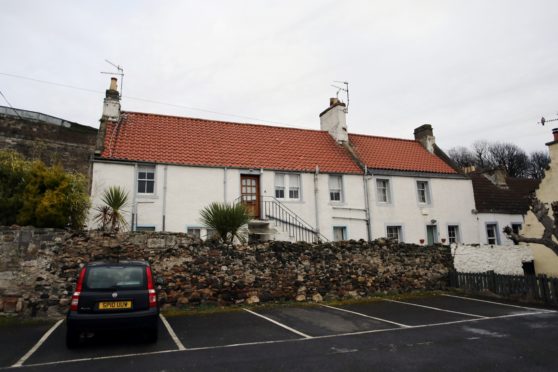 A couple who claim their lives are being ruined by a toilet flushing in an Airbnb have sought an interdict preventing use of its plumbing system.
James and Carol Morris said tourists returning to the holiday let above their Kinghorn flat and using the toilet and shower in the early hours of the morning wake them up.
Retired solicitor Mr Morris, 52, kept what was described as an "extremely detailed" record of guests' arrivals and when they used the bathroom above their bedroom in a former fishermen's cottage.
He and Mrs Morris, 69, have taken action against Robert and Maria Curran, owners of the first floor flat above their home in St Clairs Entry, seeking a ban on use of the Saniflo system which they claim is malfunctioning.
Mrs Morris told Kirkcaldy Sheriff Court the "awful grinding noise" had "ruined our lives" and they simply wanted the defenders to repair or replace the system.
She said: "The stress is dreadful. You don't know who is going to come in and what time they are going to come in at night."
---
>> Keep up to date with the latest news with The Courier newsletter
---
Mr Morris claimed the noise became a problem in July 2017 when a blockage damaged the Saniflo macerator.
He said the "loud mechanical growling" was like a motorcycled being revved or a chainsaw starting.
However, he was accused of obsessive behaviour in compiling his diary, which included entries on Christmas Day, and about the cleaner arriving and leaving with her children.
Mr Morris told the court American guests tended to shower when they arrived home, even late at night, and that women tended to use the toilet as soon as they got in.
Disturbances were rated as category one, two or three and noise levels were recorded on an app on his mobile phone.
Solicitor Andrew McLaughlin suggested to Mr Morris that "the level of detail and breadth of the account you have spent time collating would fairly be described as obsessive".
Mr Morris denied it was an obsession and said he was "gathering evidence".
He said: "15, 16 months ago I could not have known what it was this court hearing would look at.
"It might well have been wider issues we would be asking the court to consider."
Mr McLaughlin also pointed out the Currans, of Honolulu, Hawaii, had previously removed a washing machine from their flat following a complaint from Mr and Mrs Morris.
The court heard the property had been renovated before its purchase by the Currans in 2016.
Building surveyor Kenneth Wallace said it sounded like insulation between the properties had been removed.
A report from his inspection of the property "did not note any sounds that would be audibly loud to the human ear", the court was told.
However, Mr Wallace said the lack of an air admittance valve and a level pipe could produce a low frequency vibration sound.
The hearing will continue in February.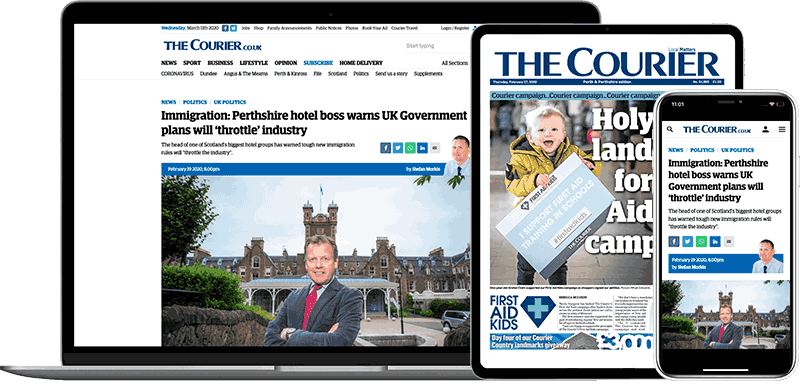 Help support quality local journalism … become a digital subscriber to The Courier
For as little as £5.99 a month you can access all of our content, including Premium articles.
Subscribe