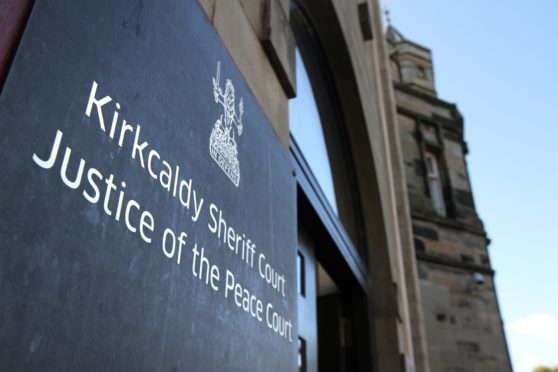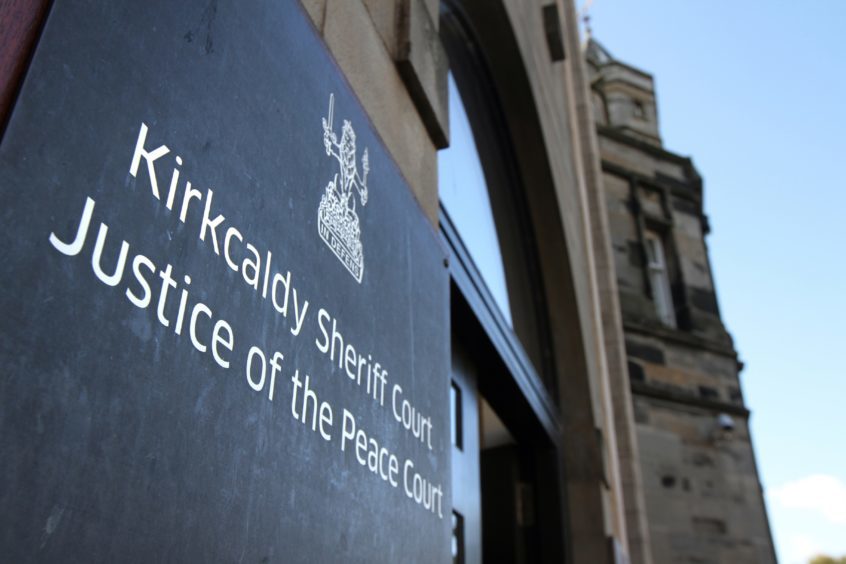 A care home company has been fined £270,000 following the death of a Fife resident who swallowed chlorine tablets in the belief they were mints.
HC-One apologised to the family of James McConnell, 72, who suffered fatal complications of aspiration pneumonia as a result of the incident in Lomond Court Care Home, Glenrothes, in August 2015.
Mr McConnell's tongue was burnt and blistered and he vomited violently after chewing the tablets which were used to disinfect surfaces.
Kirkcaldy Sheriff Court heard the tablets, classed as a hazardous substance, were left in a corridor of the Woodside Way home in an unsealed tub by a delivery driver.
One of Mr McConnell's sons, Stuart, said his father had only been in the home for nine weeks.
"That's the irony, he went there to be safe," he said.
He accused the firm of prolonging the family's agony during the case, adding: "It has taken us three years and nine months to get to today.
"In respect of the fine, it's an admission of guilt and that's what we, as a family, were after."
Mr McConnell, a former supervisor who lived in Glenrothes, suffered from Alzheimer's disease and had moved into the home after he was found wandering by police.
At 8am on August 4, 2015, staff found him in distress, his eyes streaming and mouth foaming, as he attempted to spit out the tablets he had chewed.
Mr McConnell was rushed to Victoria Hospital, Kirkcaldy, for tests and was later discharged, with the advice he take plenty of fluids.
However, when he started showing signs of pain and lethargy, he was readmitted as an emergency on his GP's advice.
Pneumonia was diagnosed and he died on August 11.
---
>> Keep up to date with the latest news with The Courier newsletter
---
Darlington-based HC-One Limited, which has more than 330 homes across the UK, admitted failing to ensure the health and safety of residents at the home, in particular Mr McConnell, between August 2013 and August 2015.
The court heard deliveries of cleaning products, made at 7.30am, were left in a corridor until the housekeeper or handyman started work at 8am.
When they were off duty, products could sit in the corridor for up to an hour and a half before staff placed them in a locked storeroom.
The company was convicted of failing to assess the risk presented by four chemical products, including the Titan Chlor Plus chlorine tablets Mr McConnell swallowed.
It also had no adequate system of works to manage deliveries of chlorine products or an appropriate review procedure in place in respect of the arrangements.
Defending, Murdo Macleod QC said procedures had been put in place to prevent any repeat.
Sheriff Jamie Gilchrist QC said: "Today's proceedings must have made painful listening for those close to Mr McConnell who are present in court.
"I need to stress the exercise I have to engage in is in no way seen as an attempt to put a value on Mr McConnell's life. It's not possible to do that in financial terms."
He said it was "troubling" that potentially hazardous products had been left unattended repeatedly over a period of two years in a home where dementia patients were cared for.
HC-One chief operating officer Paula Keys apologised personally to Mr McConnell's widow Wilma after the hearing.
In a statement issued by the firm she said: "We wholeheartedly apologise to Mr McConnell's family.
"Whilst nothing can atone for their sad loss we hope today provides some sense of closure for them.
"We have always been clear that lessons must be learned from this tragic event, as the health and safety of our residents is our absolute priority."
She said an internal review was conducted and the Health and Safety Executive had approved a new system for handling such products.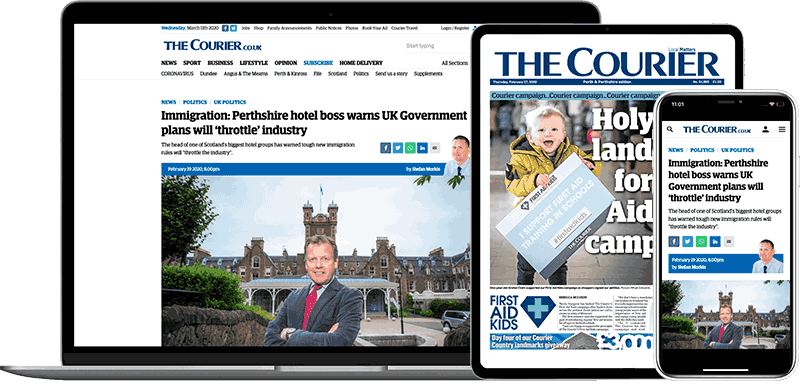 Help support quality local journalism … become a digital subscriber to The Courier
For as little as £5.99 a month you can access all of our content, including Premium articles.
Subscribe