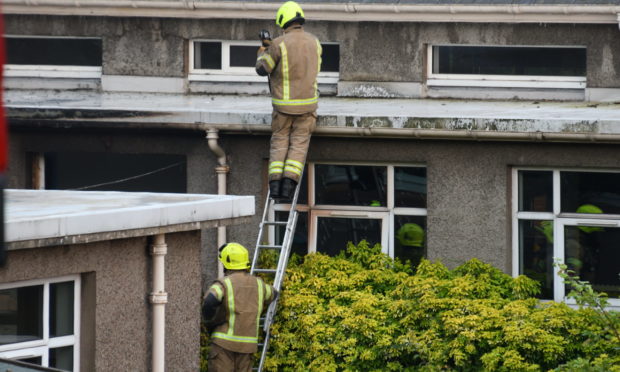 Almost £22,000 of council taxpayers' money has been spent fixing damage caused by school vandalisms since 2019 in Perth and Kinross.
Insurance claims paid for another £11,000 of repairs at schools across the region.
In total, 115 incidents at primary and secondary schools, including teaching sections of community campuses, were reported between the beginning of February 2019 and the point where schools closed due to lockdown in March.
The most expensive repairs were to fire-damaged schools which were targeted last July.
Police were called in to help track down the firebugs who targeted Oakbank Primary and Viewlands Primary, just metres apart and within 48 hours of each other.
Glaziers, roofers and scaffolders were all called in to deal with a string of blazes at Perth schools. Most of these bills were paid by insurance firms.
However, the local authority did have to dip into its coffers to pay for more than 50 other instances of broken or cracked windows.
One repair, which cost more than £450, was handled with particular urgency as staff reported broken glass was strewn across the roof of the unnamed building, where it was reported children often play.
Dealing with graffiti, damaged walls, doors, CCTV and fire extinguishers made up the majority of the costs.
At Loch Leven Campus in Kinross, council bosses had to pay more than £600 last year to repair a damaged baby grand piano and another £815 to repair flooring which "pupils attempted to burn either with [an] aerosol or naked flame."
At one unnamed school, council bosses were billed £1,800 to repair vandalised wet-wall.
Council bosses have urged anyone who witnesses vandals in the act to contact the police.
A spokesperson said: "Vandalism has a negative impact wherever it happens.
"Vandalism can affect the use and enjoyment of public buildings and facilities and the cost of repairs places an additional burden on the public purse.
"As well as responding quickly to quickly to reports of vandalism on our properties, the council is also vigilant in making regular checks to our buildings and facilities to ensure they are kept safe and any damage is repaired as soon as possible."
Mid Scotland and Fife MSP Alexander Stewart said "everyone loses out" when acts of antisocial behaviour are committed.
The Conservative said: "I absolutely condemn any sort of vandalism but for it to happen to local schools for so long and at this level, is beyond contempt.
"Although I completely understand that pupils may not have been culpable in all cases, as undoubtedly many incidents will have taken place after hours, this antisocial behaviour is completely unacceptable.
"Council funds are already critically stretched and repairs of this nature are a further waste of valuable resources which could be earmarked for the benefit of the community, plus the insurance companies involved will almost certainly increase their premiums come renewal time, so everyone loses out at the hands of these mindless vandals."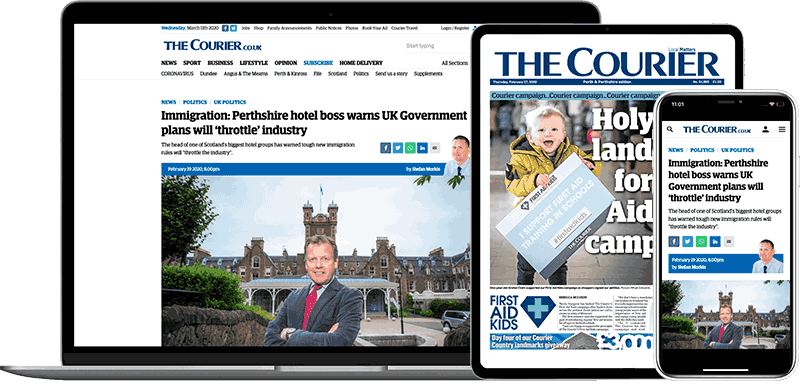 Help support quality local journalism … become a digital subscriber to The Courier
For as little as £5.99 a month you can access all of our content, including Premium articles.
Subscribe