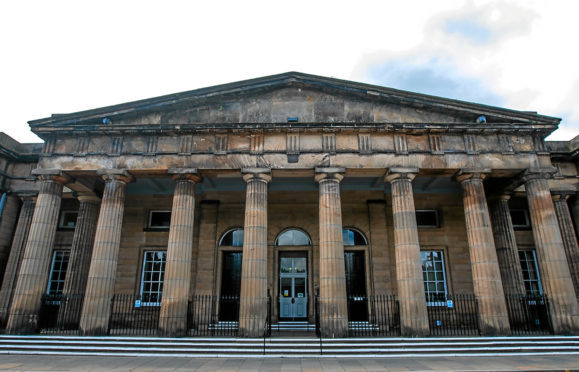 A chef who terrorised two women in the block of flats he shared with them walked free from court after a sheriff backdated his prison sentence
Mohammed Uddin left one woman "fearing for her life" after grabbing her as she made her way to a friend's car and tried to enter the flat of another while she was home alone with her young baby.
In May he was found guilty of breaching the peace by placing both women in a state of fear and alarm.
The 42-year-old repeatedly rang the block's entry buzzer requesting entry, and tried the door handle and rattled the letter box at Susan Cameron's flat in Riverside Court, Blairgowrie between August 2 and 4.
He also approached the woman asking her where she lived and repeatedly requesting she take him to her flat for a look around, taking hold of her wrist and attempting to pull her into the block of flats and, on a different occasion, staring at Miss McDonald and her friend Kaelay Duncan before asking to enter her flat in Riverside Court on August 4.
Sheriff Richard McFarlane said: "You say in the report that you approached these women in a gesture of friendship and that you wanted to get to know your neighbours.
"They way you went about these 'gestures of friendship' is not necessarity my idea of such a gesture."
He sentenced Uddin to four months in prison, backdated to when he was first taken into custody.
Sheriff McFarlane admonished Uddin, who now lives in Northhamptonshire. on a charge of failing to appear at court.