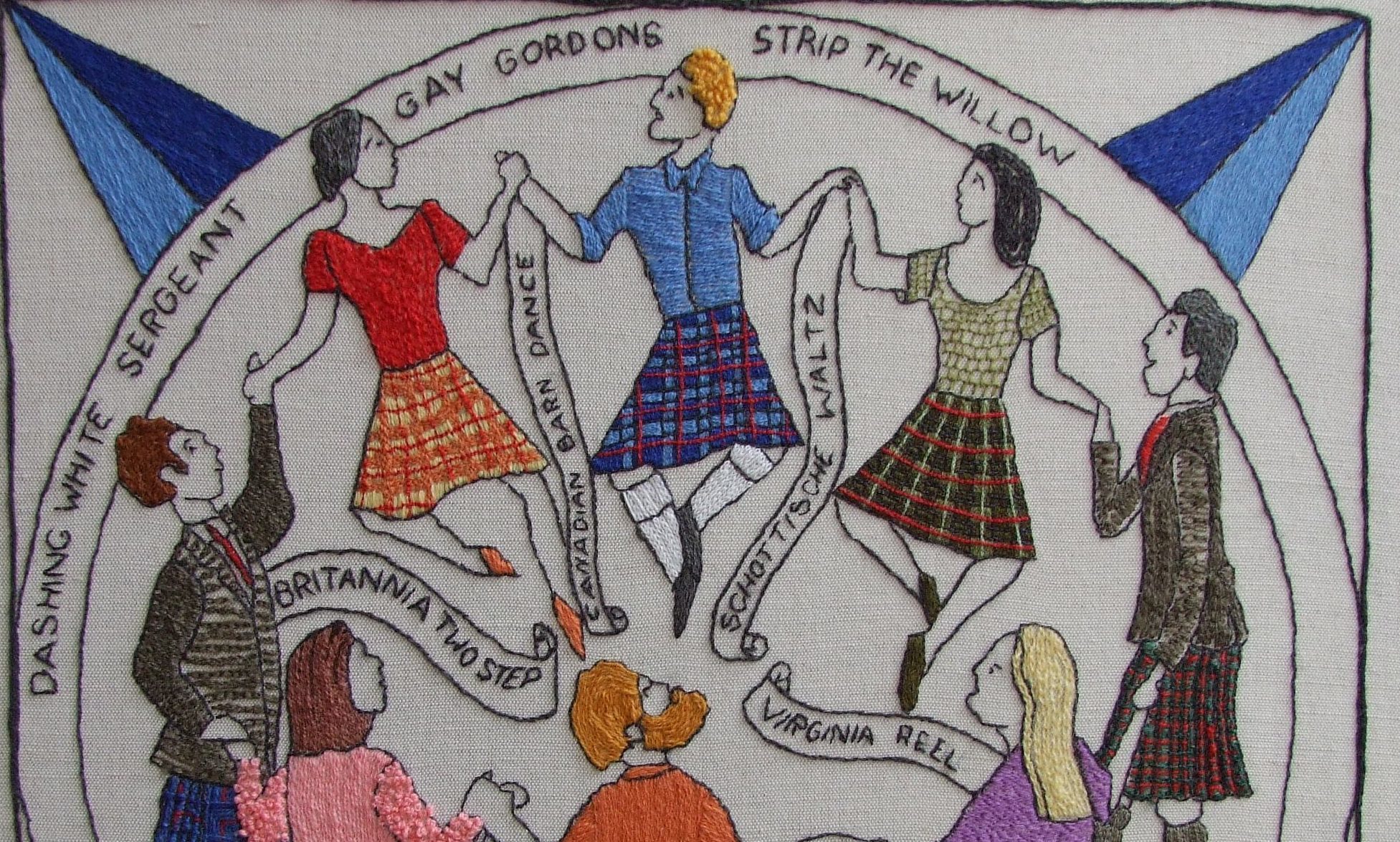 A poignant tapestry which was targeted by thieves has been restored in time for a rare showing at a top Tayside school.
A panel from the Scottish Diaspora Tapestry was stolen from a display in Edinburgh, prompting a police appeal.
But the stolen artwork was handed back, with a handwritten note of apology from the thief.
Now the extraordinary tapestry has gone on show at Morrison's Academy in Crieff.
The piece chronicles the impact of Scottish migration across the globe.
It left Scotland in 2014 with 150 panels to tour the world and has now doubled in size.
The 305 colourful panels bring to life the many international achievements of Scotsmen and women, from the 10 who have held the office of UK Prime Minister to the ones who introduced football to Argentina and Brazil.
The local event is part of the Crieff Arts Festival, supported by Crieff BID and Morrison's Academy.
Provost Dennis Melloy said: "It's a real privilege to be able to see this remarkable tapestry here in Perthshire, and to marvel at the extraordinary stories of our Scottish Diaspora."
He said a free app was available to download, which offers visitors "an exciting way to explore the inspiration behind each panel, and really brings our heritage to life."
The exhibition, which runs until Saturday, August 12, is also part of Crieff Remembers, an ambitious programme of events to mark 100 years since the third Battle of Ypres: Passchendaele.
Local artist June McEwen has helped plan many of the events, including performances, talks and an exhibition of local history.
She said: "Crieff is the creative heart of Strathearn, with a thriving arts scene, craft shops and galleries contributing to the vibrant community.
"We are incredibly proud of our local heritage too and are delighted to welcome the Scottish Diaspora Tapestry here for our residents and visitors to enjoy."
The tapestry was conceived by the team behind the Battle of Prestonpans 1745 Tapestry and was originally assembled and displayed in Scotland during the 2014 Homecoming celebrations.
Communities with Scottish roots around the world were contacted and urged to get involved in the art project. Thousands of people volunteered with tales from 34 countries, spanning seven centuries.
It has taken about 70,000 hours of embroidery to put the tapestry together.
For the past three years, it has toured throughout each of the contributing countries. It is now on a short tour of Scotland, heading to Helmsdale, Irvine and Edinburgh after Crieff.