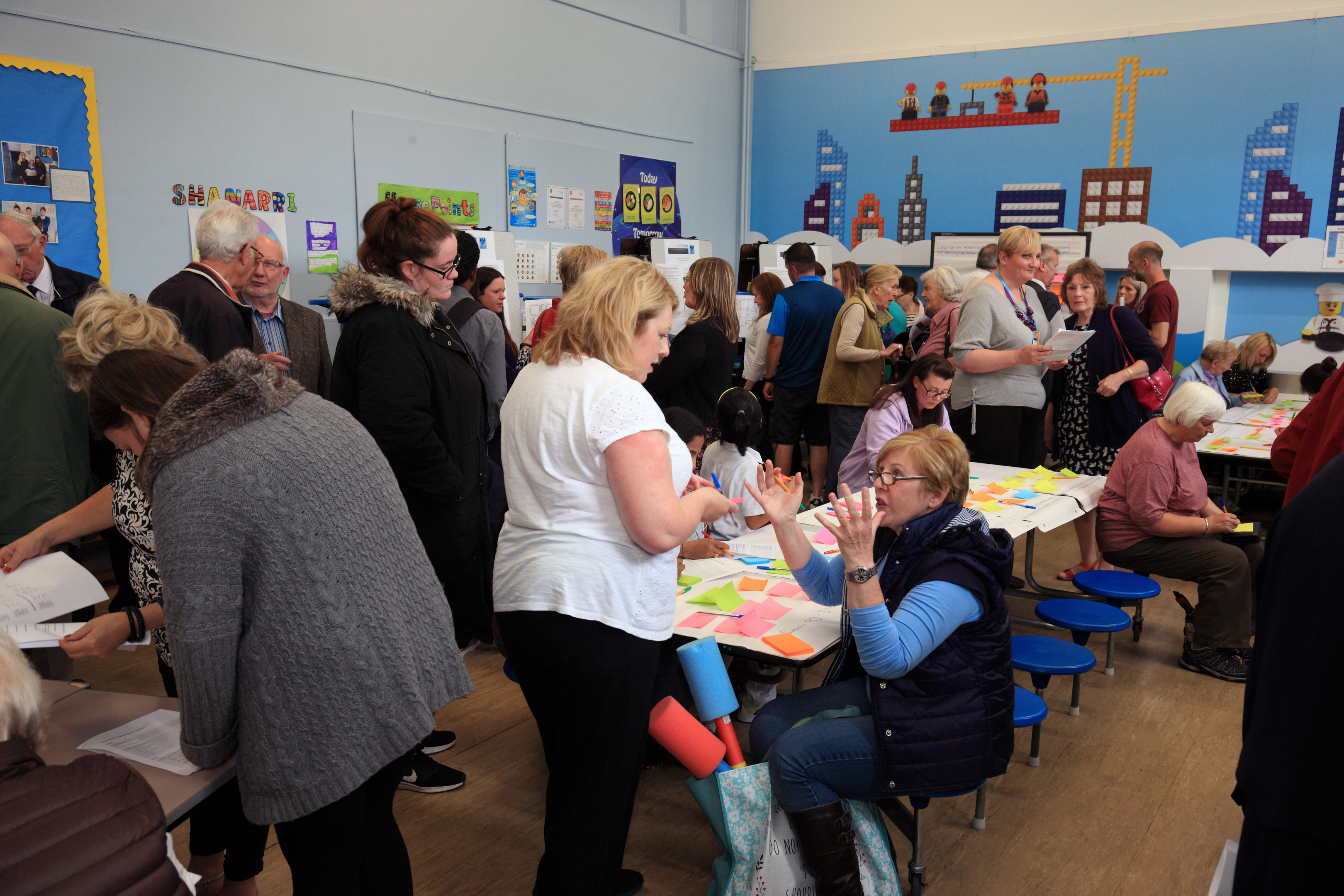 Parents have rubbished a council study which considers the closure of a Perth city centre school.
St Ninian's Episcopal Primary is one of several schools which could face the axe as part of a wide-ranging estates review, the biggest shake-up of its kind by Perth and Kinross Council.
The local authority is considering the future of more than 20 ageing and under-capacity schools in an effort to bring spiralling costs under control.
A consultation got under way on Wednesday at St Ninian's, Dunkeld Road, one of the school's which the local authority is contemplating closing.
Hundreds of parents gathered to show support for the school and its staff, urging council chiefs to keep the building open.
And it emerged that capacity numbers quoted in consultation papers are at least two years out of date.
According to the local authority document, the school is at nearly a third of its 150 capacity.
But parents say the total capacity was reduced significantly – to about 100 – when a classroom was demolished last year, and another two rooms were turned into offices and for general purpose use. The current roll is actually 68.
A parent council spokesman said the school would be eligible for a fourth teacher if the pupil number rises by just one more.
Pete Wishart, who spoke to parents at the hearing, said: "If you're talking about school closures you simply have to make sure you've got you're facts and figures correct, otherwise you're just causing a lot of upset for nothing.
"Today's event demonstrated the affection this school is held within the Perth community. This event was packed with parents, former pupils and those who just want to see the school continue to provide its unique educational service."
Options for St Ninian's include keeping it open, but removing the denominational status to bring in more pupils, or moving other council services into unused parts of the building.
A third option is to shut down the building completely and move pupils elsewhere – a move the school council believes is "extremely unlikely".
Parents are calling on the local authority to choose option one – "do nothing".
Over the coming weeks, there will be consultations on plans for primaries at Abernyte, Balhousie, Blairingone, Braco, Logiealmond, Methven and North Muirton, as well as mothballed schools at Forteviot and Greenloaning.
And a list of schools which will be considered in future phases has also been drawn up. This includes primaries in Balbeggie, Cleish, Collace, Coupar Angus, Glendelvine, Grandtully, Kettins, Logierait, Meigle, Ruthvenfield and Stanley, as well as Pitlochry High School.
Options will be unveiled over the coming weeks.
In a report written at the launch of the review, service manager Carol Taylor outlined the need for a widespread shake-up.
"Education and children's services spent £29.1 million on the school estate in 2015-16," she said. "These costs include rates, energy, cleaning, building maintenance, grounds maintenance and the unitary charge for the Investment in Learning schools."
Ms Taylor said: "It is important, in light of the significant investment and cost associated with the school estate, that it is managed in an efficient manner, and that the priorities which are addressed meet the wider strategic objectives of the council and the need of our communities."
Following the consultation, the council's lifelong learning committee will be asked to consider and approve a list of final recommendations at a later date.
Perth write-off
Parents have mounted a fight to save a historic Perth school, claiming a council study which considers its closure is wildly inaccurate.
Education chiefs are looking at a range of options for St Ninian's Episcopal Primary, including shutting it down and moving pupils elsewhere.
The appraisal is based on a study which found the school was well under-capacity – with only 49 pupils, but space for 150.
However, parents have pointed out the actual capacity is about 100, with a roll of 68.
Hundreds gathered at the school yesterday to voice their opposition to closure.
The event was the start of a wide-ranging consultation which will consider the future of more than 20 schools across the region.