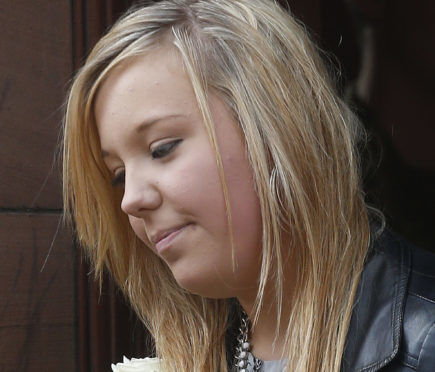 The daughter of a murdered Perthshire aid worker is campaigning to have stalking laws changed after claiming her former partner "stole" a year of her life.
Bethany Haines, 20, whose father David was murdered by IS, said she is willing to talk to the Scottish Parliament in a bid to help protect victims of emotional abuse.
Her former partner, Andrew Murray, 22, was released from prison on appeal in January and given a community sentence.
Murray had initially been jailed in October for stalking Miss Haines and for controlling behaviour over a six-month period in 2016. Perth Sheriff Court had heard that Murray was jealous of her male friends and accused her of being unfaithful to him.
The court heard that Murray ripped up a treasured 45-page scrapbook dedicated to Bethany's late father because he was jealous of a photograph of her former partner.
Following Murray's release from prison, Miss Haines decided she had to take action.
"I am going to tell my story more and try to help as many girls and boys as possible in my situation," she told BBC Scotland.
"I've had so many messages from girls going through the same thing and they are too scared to come forward.
"There is an acceptance of zero tolerance for domestic abuse but that message from the police feels a bit empty now in that there's a lot more to domestic abuse than bruises — it's a lot deeper and there's a lot more to it."
She continued: "I would be willing to talk to the Scottish Parliament and tell them my story to help get things changed.
"The hardest thing was getting back to learn how to have a normal life again (following the court case). I had to ask permission to do everything – coming out of it I was still asking my mum if I could use the toilet, asking if I could get a drink, and go out and see and friend.
"I was asking permission to do all these basic needs. It's unbelievable somebody can take away all your freedom like that and think it's okay.
"My dad would be proud to see that I've moved on and I want to do something with my life that really matters."
Bethany's father was beheaded by the terrorist dubbed Jihadi John in September 2014.
The London-born terrorist was later killed in a US drone strike.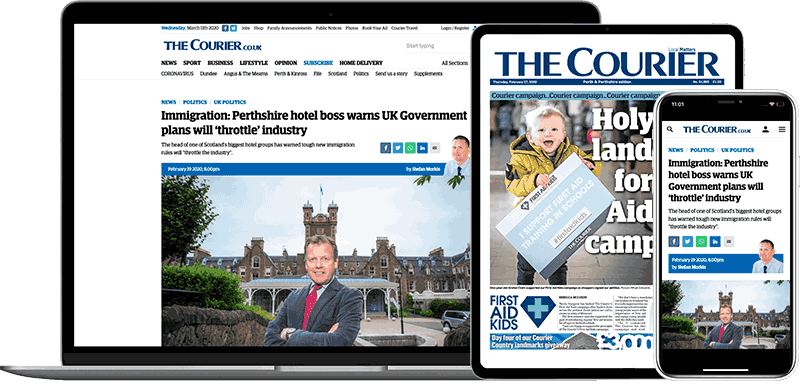 Help support quality local journalism … become a digital subscriber to The Courier
For as little as £5.99 a month you can access all of our content, including Premium articles.
Subscribe