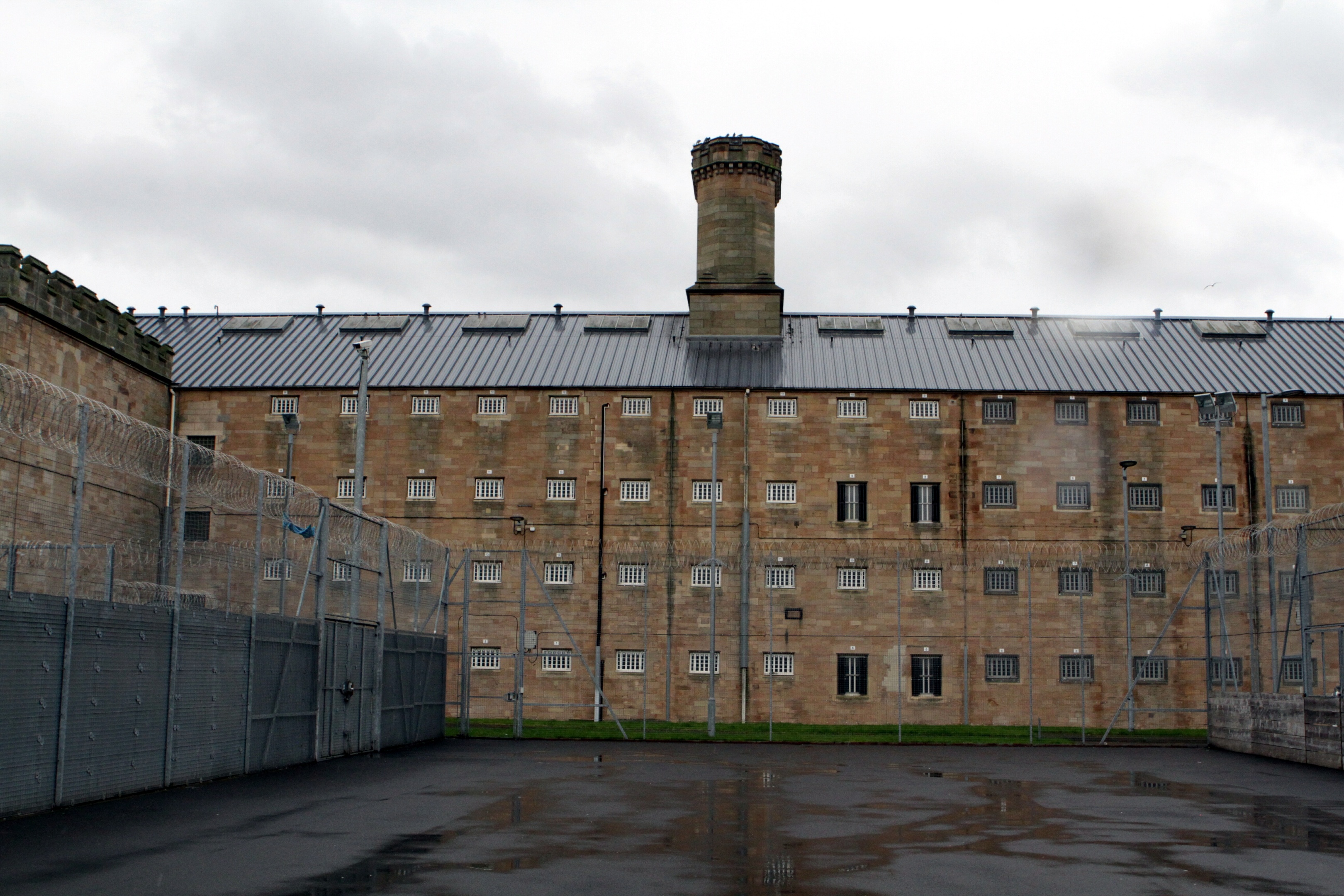 Prison bosses are being urged to step up security at HMP Perth after a convicted murderer was caught with a syringe and needle.
Raymond Cartwright, who is serving a life sentence for stabbing his partner to death, claimed he was using it to inject steroids to ease a back problem.
The discovery came to light at Perth Sheriff Court, where he was given another four months behind bars after admitting the offence.
Sheriff Derek Reekie said it was "significant" in light of the prison's record on contraband.
The Perth jail chalked up 173 drug recoveries last year, along with two attempts to land illegal drugs into the prison using drones.
On one occasion guards needed medical treatment after inhaling "substances" thought to be a so-called legal high known as zombie  – from inmates' cells.
Mid Scotland and Fife Conservative MSP Murdo Fraser said he found it "astonishing" that a convicted murderer like Cartwright could access a syringe and needle in a "secure" prison such as Perth.
"I have visited Perth Prison and know the lengths the staff go to in order to prevent items like this getting in, but inmates are increasingly coming up with ingenious ways to smuggle contraband," he said.
"The authorities need to look at how punishment is meted out to prisoners who are guilty of such offences."
Cartwright was given a life sentence at the High Court in Glasgow in May 2011 for murdering Alyson Bow in October 2010.
The 48-year-old, who also has a previous High Court conviction for robbery, was caught with the syringe and needle on January 8 this year.
A spokesman for the SPS said: "Anyone found in possession of contraband in our prisons will be reported to the appropriate authorities.
"SPS is aware there are issues with substance abuse within our establishments. A comprehensive range of robust security measures are in place to prevent the introduction of contraband into our prisons.
"Significant investment continues to be made in the development of new technology and staff training to detect, deter and reduce the availability and supply of illegal drugs.
"Anyone found in possession of contraband is reported to the appropriate authorities."