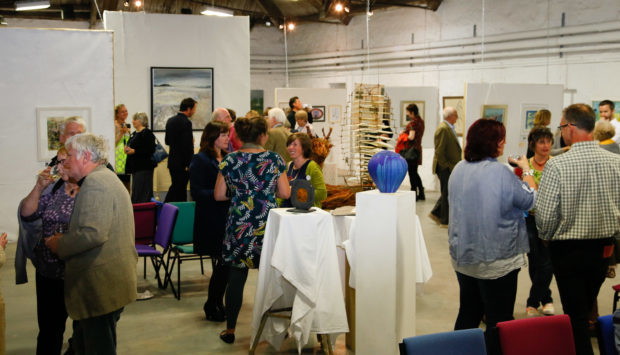 More than 100 artists and craft-workers are opening their studios and galleries to the public, as part of a huge celebration of home-grown talent.
Perthshire Open Studios will see the creation of 122 temporary venues across the region with 178 artists taking part, from Kirkmichael and Killin.
The festival opens later this month with a showcase event on August 25 in Tibbermore.
A huge variety of styles will be showcased to thousands of visitors during the eight-day festival.
Locals can venture into artists' homes and studios to get a first-hand glimpse of their work.
Around 18,000 visitors have descended on Perthshire in previous years.
President of Perthshire Open Studios, Glenys Andrews, said the event adds to the economy and tourism across the area.
She said: "The event started in 2008 and last year we celebrated our 10th show.
"Over the years we have steadily grown, getting around 12,000 visitors then 15,000, before peaking at 18,000 in 2015.
"We have had families from across the world come to Perthshire purposely for the event. People from Australia, France and Italy have come here on holiday for the festival. It definitely boosts the local economy.
"We always publicise local cafes and shops, so people come into the towns and spend money."
The event gives a unique opportunity for residents to discover talented artists in their own environement.
All the artists involved must either work or live in Perthshire.
While the event runs for nine days, Pitlochry Festival Theatre will host taster exhibitions across the whole of September.
The River Room will give another opportunity for locals to see original art work by Perthshire artists.
This year's event will host fewer open studios then previous years but Glenys believes it is positive, as more artists are pooling their resources.
She said: "This year there are 178 artists taking part, which is up on last year.
"The number of event spaces we have is down but this is due to more people teaming up.
"It's great for visitors as they will get more out of visiting a studio if there is more than one artist. At our peak in 2015 we had 230 artists taking part.
"Many of them had been doing the show every year and want to take a break, which is why numbers are down.
"However this year we have got many new artists attending for the first time, so it will give visitors something new.
"As well as being a great opportunity for the public, it is also great for the artists in involved as sometimes it can be a lonely profession."
All events are free and more information can be found at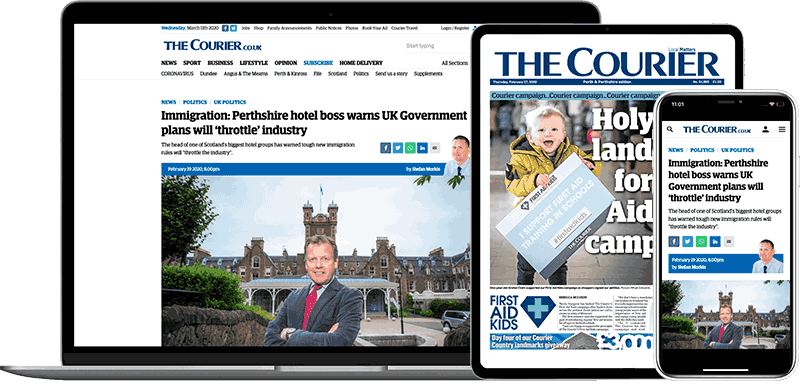 Help support quality local journalism … become a digital subscriber to The Courier
For as little as £5.99 a month you can access all of our content, including Premium articles.
Subscribe