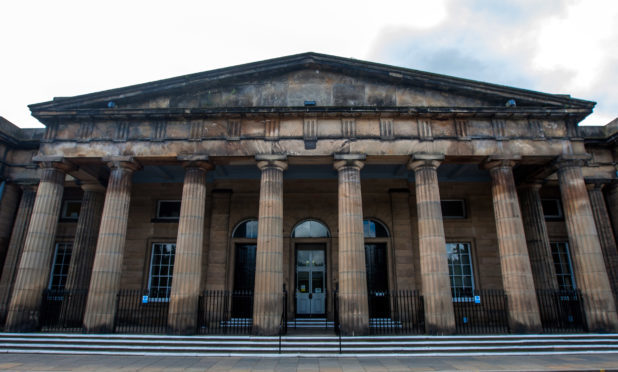 A hooded pensioner who attacked her cousin after hatching a plot to dowse him in acid faces spending the rest of her life locked up.
Joy Thomson, 61, armed herself with an arsenal of acid, CS gas, pepper spray and knives before assaulting Peter Thomson, 62, with an axe.
Thomson, of Blairgowrie, has been made subject to a lifelong restriction order after a sheriff ruled that she continued to pose a serious danger to the public.
She was also made subject of a compulsion order and will be held in secure conditions after the court heard she still harboured a grudge towards Mr Thomson.
Thomson had written a "confession" about unsubstantiated historic allegations for her victim to sign and donned a black cape over her head before launching the attack at his Blairgowrie home.
Sheriff William Wood said: "The complainer was very fortunate to have escaped significant and life threatening injury."
The diminutive 61-year-old had filled plant sprayers with deadly sulphuric acid and obtained prohibited Black Sabre spray, combining pepper and CS gas.
She crept up behind Mr Thomson after arranging to meet him and tried to hit him with an axe before pulling a foot-long knife from her pocket.
The court was told officers from Police Scotland failed to search her properly and let her leave the scene still armed with the acid and other knives.
It was only when hospital staff noticed a noxious smell coming from her belongings that they were discovered.
Thomson – still wearing the cape in the dock – admitted attacking Mr Thomson in Balmoral Road on December 23 2016 by trying to strike him with an axe and presenting a knife at him.
She admitted having knives, an axe and a carving fork, and the banned Black Sabre spray.
Depute fiscal Michael Sweeney said the pair had not been in contact for 20 years but the accused tried to make contact from September 2016.
She arrived at his family home and raised the historical allegations as she walked around his kitchen.
Due to concerns about her mental state she was taken to Murray Royal psychiatric hospital in Perth and handed over to staff, along with several of the bags she had been carrying.
The court was told her claims against Mr Thomson had been investigated by police but no further action had been taken.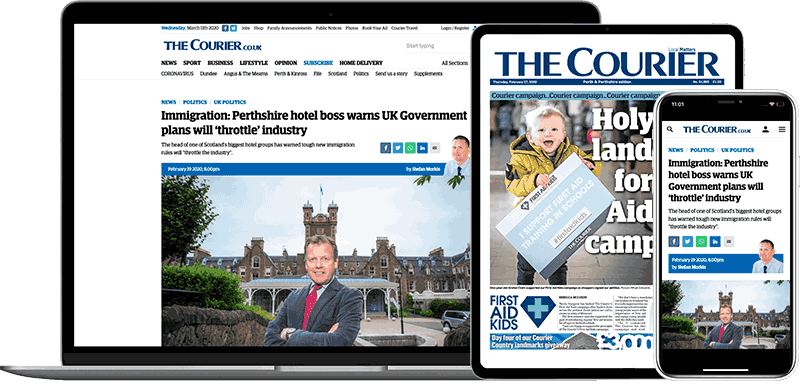 Help support quality local journalism … become a digital subscriber to The Courier
For as little as £5.99 a month you can access all of our content, including Premium articles.
Subscribe