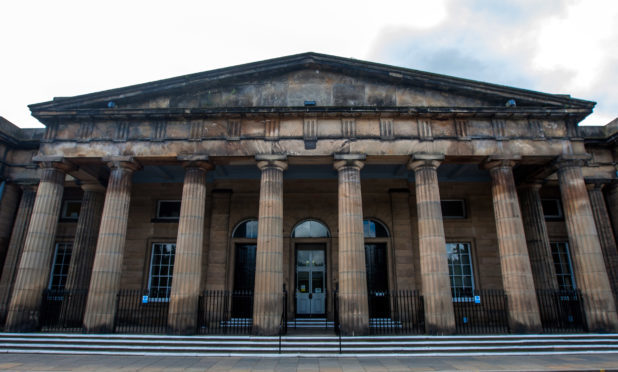 A gun collector who had 100 weapons confiscated by police over claims he posed a danger to his wife's life has won a battle to get them back from Scotland's top police officer.
James Dawson has won a civil fight against the Chief Constable after agreeing to beef up security at his home.
Mr Dawson took the police to court after the guns were taken away when his wife claimed she feared she could be shot by her husband.
Yesterday, Perth Sheriff Court was told a specialist security assessment had been carried out and Mr Dawson's storage of the guns was now considered to be adequate.
Solicitor Caroline Mackintosh told the court Police Scotland would now carry out a final check of the property before granting a firearms certificate to Mr Dawson.
He had his huge haul of guns removed last year after his scared wife Christine wrote to then Chief Constable Phil Gormley.
Police Scotland raided Mr Dawson's home and confiscated a massive collection of shotguns and rifles and removed his licence to keep weapons.
The force informed Mr Dawson, 66, that they believed he posed a potential danger to the public after the claims of his wife of 43 years.
Mr Dawson, who runs a shooting syndicate, launched a legal action claiming he should have his gun certificates reinstated because the actions of the Chief Constable were "unreasonable and unjustified".
Court papers state: "On 20 January 2017 Inspector Ewan Henderson wrote to the pursuer.
"The letter referred to a number of incidents relating to him being the perpetrator of physical and emotional domestic abuse towards his wife Christine Dawson over a prolonged period of time.
"Reference is made to ongoing animosity within the relationship, which appears to be irreconcilable.
"Reference is made to him being verbally abusive towards his wife for most of their married life."
The police letter told Mr Dawson: "She fears that someday you might go into a fit of temper and use one of your weapons to shoot her."
Mrs Dawson described her husband as "aggressive, violent and unpredictable when placed under emotional strain".
At the time, the couple still shared a home in Perth.
The court has heard that Mrs Dawson "does not like his main hobby because he is generally an untidy person who creates a mess in the house with his equipment and dogs".
Mr Dawson told the court he had never been charged with any domestic abuse offence and has no convictions.
He denied being of "unsound mind or intemperate habits" and said he had never caused his wife any emotional or physical distress.