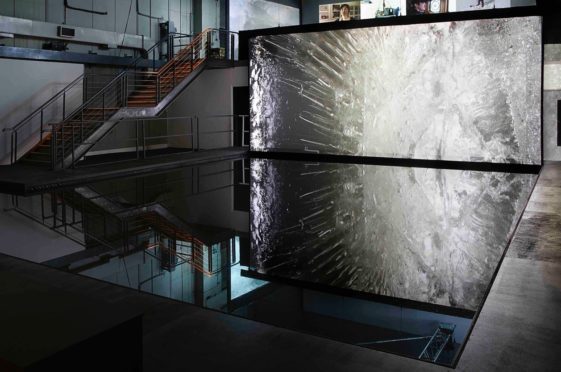 A series of major arts projects announced last week suggest that 2019 could be a vintage year for Perth and Kinross.
Acclaimed artists Elizabeth Oglivie and Rob Page have been chosen to work their magic on a expansive brick wall in Perth city centre.
The installation, expected to feature massive, animated images of the River Tay, is expected to bring international attention the Fair City and could, crucially, attract more visitors after dark.
There are separate plans to transform a derelict bit of wasteground nearby, as part of a revival of the city's historic vennels inspired by top designer Wayne Hemingway.
And another project on a third centre site will be announced soon, we have been promised.
This flurry of activity after a long, quiet period is very welcome news and suggests Perth is getting its groove back.
Huge game-changing projects that were once spoken about in such excited tones – and drummed up during Perth's City of Culture bid – appeared to grind to a halt in 2018.
Everything, including the highly anticipated redevelopment of Perth City Hall, seemed to be put on hold while council leaders thrashed out the Tay Cities Deal.
In November, after months of protracted talks, the Head of Terms agreement was finally signed and we were back on track.
Within days, the long-awaited planning application was submitted to transform city hall into Perth's equivalent of the V&A. At the same time, a massive crane got to work on the derelict St Paul's Church.
And now we can look forward to a new transport hub to replace the city's tired bus terminal and a £10 million upgrade of Pitlochry Festival Theatre.
Planning applications on their own are ten-a-penny. For example, there's nothing stopping me from submitting proposals to convert Kinnoull Tower into a rotating and fully illuminated statue of comedian Bernard Manning, even though I have no intention of doing it (but e-mail me for crowdfunder details).
But thanks to an agreement on Tay Cities money, these important developments have some clout behind them and we can expect to see visible progress over the coming weeks and months.
2019 is shaping up to be the year that Perth's much-discussed transformation really steps up a gear.