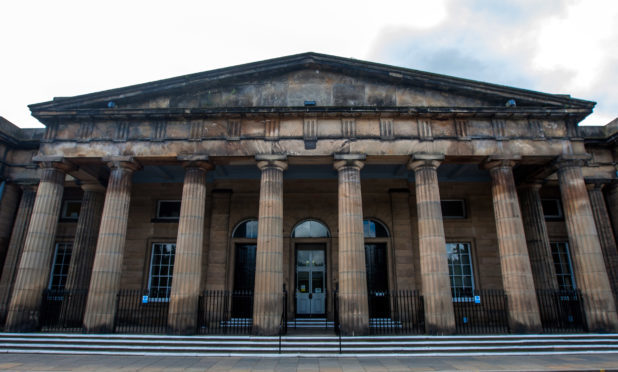 A 42-year-old man who posed as a teenage boy to groom underage girls has been warned he faces being sent to prison.
Richard Cabena set up a fake Facebook page and used it to get in touch with girls who he eventually persuaded to strip on camera for him.
Perth Sheriff Court was told yesterday that the girls were strangers to Cabena and had been taken in by his fake identity as a boy called "John Grant".
He told one of the girls he was 14 when she was 12 and told the other that he was 18 as he cajoled them into stripping on camera for him.
Sheriff William Wood told Cabena: "This is the sort of offence that may attract a custodial sentence. That is a matter which will be considered.
"I do not want it to be a complete surprise to you if that is what happens to you at the end of the day."
Cabena, of Kinloch, Perthshire, admitted obtaining sexual gratification by getting a 15-year-old girl to strip and participate in sexual activity on camera via Skype on August 16 2015.
He admitted a second charge of causing a 12-year-old girl to send naked pictures to him over Skype on February 21 2017.
Sentence was deferred for reports and his details were added to the sex offenders register.
Depute fiscal Eilidh Robertson said: "The 15-year-old girl got a Facebook request from a John Grant she didn't know. From the picture on the page he looked 18 or 19.
"They began communicating and he asked her to add him on Skype. She said she was 15 and he told her he was 18. They continued to have innocuous conversation for a few days. He asked her to turn on the camera on her laptop. He told her his camera was broken. He could see her. He told her she was cute and he wanted to snuggle up with her."
The court was told wheelchair-bound call handler Cabena claimed he had no memory of any sexually explicit conversations.