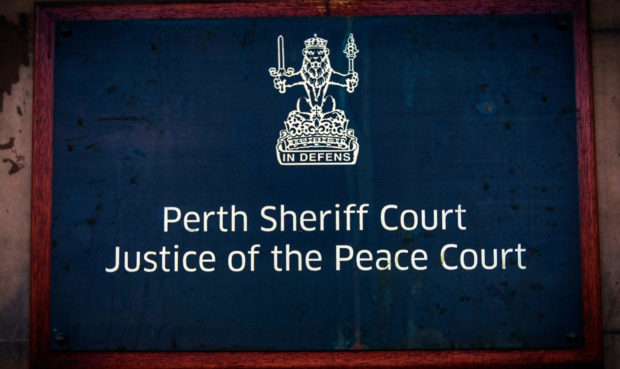 A pet Jack Russell has been given a suspended death sentence after leaving a 10-year-old girl injured by biting her on the leg.
The seven-year old pet dog will be destroyed if his owner forgets to put on a muzzle or keep him on a lead when they take him outside.
A sheriff placed the unusual "contingency order" on the dog after owner Douglas Bell admitted being responsible for the attack on the shocked child.
The girl was left with a puncture wound on her leg after being attacked by the dog in Kinross in September 2017.
Bell admitted the animal was dangerously out of control when it attacked the child and bit her through her leggings.
Sheriff Lindsay Foulis said: "In cases such as this, one has to ensure the public is protected from what, after all, is an animal.
"I will make a contingent destruction order under the Dangerous Dogs Act 1991. That means that unless you keep the dog under proper control it is liable to be put down.
"What I mean by that is that it should be muzzled and kept on a lead while it is in public places."
Bell was ordered to pay the child victim £250 compensation.
Depute fiscal Matthew Kerr told Perth Sheriff Court: "As the victim passed, they saw a small Jack Russell terrier with the accused.
"The dog was not on a lead and the accused was not in control of the dog. They were walking on and noticed the complainer was in pain.
"They asked if she was OK and she replied that she thought the dog had scratched her as it had jumped up on her.
"They rolled up the legging and saw a clear puncture wound that was bleeding. They explained to the accused what had happened.
"He appeared sorry and then continued on his way followed by the dog. He made no attempt to put the dog on a lead."
The girl's family called NHS24 for advice but she did not require treatment and the court was told she had not been left with any scarring.
Solicitor David Holmes, defending, said: "Mr Bell was sorry to have caused the injury in the way it happened. At the time he did not have a muzzle.
"The dog wasn't on a lead at the time. It was his intention to put the lead on shortly after, but that's no consolation to the complainer."
Mr Holmes said an animal welfare officer had visited the dog since the incident and reported that it was well cared for and had become used to wearing a muzzle.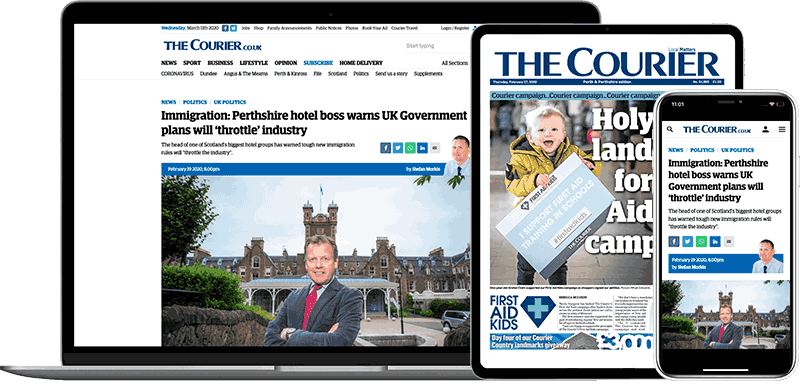 Help support quality local journalism … become a digital subscriber to The Courier
For as little as £5.99 a month you can access all of our content, including Premium articles.
Subscribe