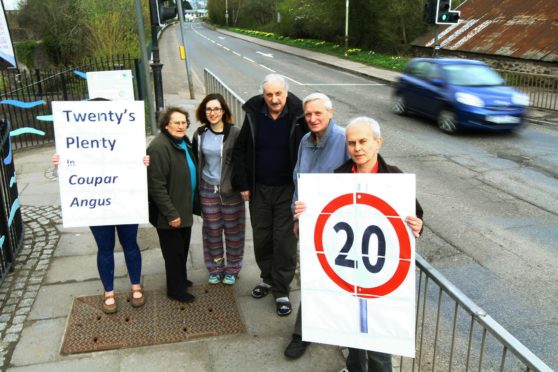 Councillors have joined a campaign to have Coupar Angus included in experimental 20mph speed limit trials across Perth and Kinross.
Twenty's Plenty pilot zones have been approved for Aberfeldy, Errol, Rattray, Kinnesswood and Dalginross, Comrie and will be monitored over an 18-month period.
But anti-speeding campaigners in Coupar Angus want their town included in the trial and have now won the support of local councillors Fiona Sarwar and Colin Stewart.
Residents  have led a campaign for increased road safety in Coupar Angus since the  death of local toddler Harlow Edwards in 2016.
SNP Strathmore councillor Fiona Sarwar believes Coupar Angus would be a good site for the trial as other traffic calming measures have already been installed.
Ms Sarwar said: "The idea has good support in the town and hopefully this would mean a greater level of adherence to the trial limit.
"It is disappointing Coupar Angus has not been included in this trial and I have asked that it be added.
"I accept that Coupar Angus has had new traffic calming measures established but surely this makes it an even better candidate to be included in the trial?
"Data collected in the town could then show to what degree traffic calming measures help to enforce 20mph zones."
Fellow Strathmore councillor Colin Stewart, Conservative, is also pushing for the trial to be extended.
He said: "From correspondence back in 2015/16, it's clear the prospect of a 20mph limit area was held out to the residents of Coupar Angus as a possibility.
"I've therefore contacted officers and councillors to see if the decision on 20mph limit trial zones could be extended to include Coupar Angus.
"I'm waiting for a positive response but I'm clear this is something the residents feel has been offered to them previously, and now is the time for the council to make good on that offer."
Last year, a survey among the town's  residents revealed overwhelming support for a blanket 20mph limit.
Of the 115 people who took part, 81.7% said they wanted the town's limit to be lowered from 30mph to 20pmh.
Worried residents have also installed scarecrow police officers at the roadside in an effort to slow down drivers.
A spokesperson for Perth and Kinross Council said: "Perth and Kinross Council takes the issue of road safety very seriously and invests in its roads network on a prioritised basis and has been working with the local community in Coupar Angus to install traffic calming measures.
"The trial sites that have been identified to help refresh the council's current 20mph speed limit strategy have been selected to enable the council to gather as much information as possible, as the initial phase of informing the development of a revisited 20mph speed limit strategy for the area."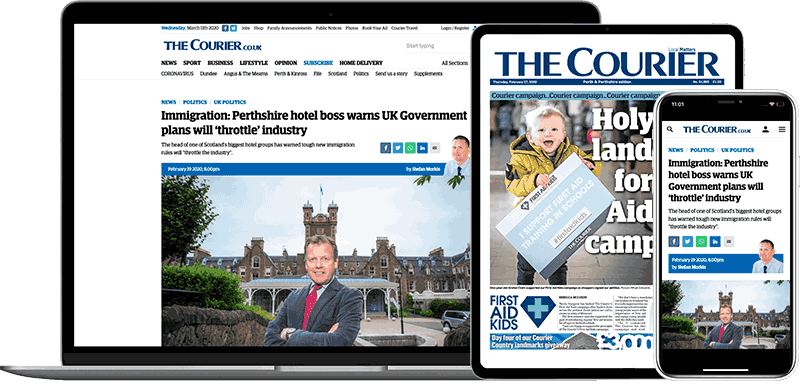 Help support quality local journalism … become a digital subscriber to The Courier
For as little as £5.99 a month you can access all of our content, including Premium articles.
Subscribe