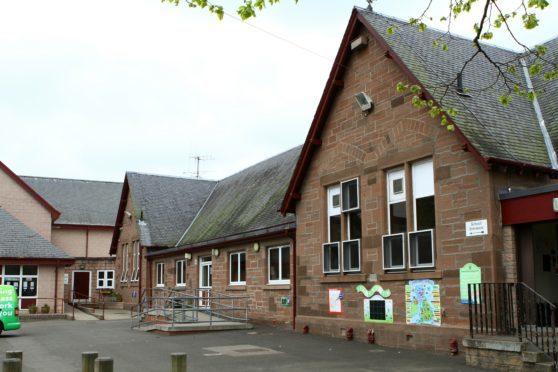 A bitter feud between education officers and a Perthshire school's parent council over an extension to a nursery was laid bare at a meeting on Wednesday.
Education officers were twice accused of presiding over a "fait accompli" as the planning and development management committee debated plans to build an extension to a nursery on top of the playground at Rattray Primary School.
Ewan Lister, a representative from the parent council, told the planning committee education officers had tried to railroad through their proposal against parents' wishes.
The parent council is against the plan as members believe it will negatively impact on the playground space needed for their children.
Mr Lister said an alternative proposal put forward by the parent council had been dismissed by education officers and he detailed heated meetings between officials and representatives of his group.
He said: "Our view is that it (the alternative proposal) has been completely dismissed out of hand.
"We feel that our voices haven't been heard about this proposal."
---
>> Keep up to date with the latest news with The Courier newsletter
---
Mr Lister said funding had already been put in place for the council's proposal before a proper consultation with parents was held.
A representative from the education committee said that all proposals were considered but agreed that at least one of the meetings had "gone around in circles" before being abandoned.
Speaking after the meeting, in which the plans were passed 13 votes to zero, Mr Lister said: "We expected that.
"Honestly, the way the whole thing has been dealt with it comes as no surprise that whole thing has just been waved through."
Rattray councillor Tom McEwan, who does not sit on the planning and development committee, even attempted to interrupt proceedings on behalf of the parents but his attempts to speak were rejected by the convener, Councillor Roz McCall.
Speaking after the planning and development committee meeting, Councillor McEwan said he wanted committee members to hear what he had been told by parents.
Mr McEwan said: "The feedback I got from parents was that the meeting (with education officers) was very fractured and the meeting was a fait accompli.
"Everything they put forward was cast aside."
Roz McCall, convener of the Planning and Development Management Committee said that her committee could only deal with the planning aspects of the case before them.
However she said that questions would be asked regarding the consultation to see if "lessons could be learnt."