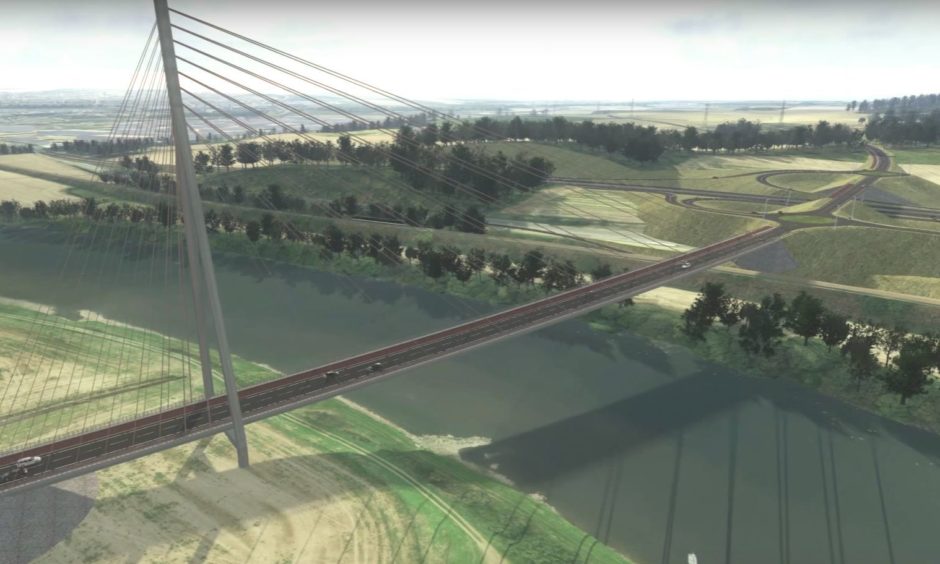 Tayside and Fife risk being "left behind" because of the failure of ministers to agree an investment package worth up to £1.8 billion to the area.
A wish-list of projects to create jobs and improve the transport system for the Tay Cities Deal was put forward by local authorities nearly 18 months ago.
The delay to the final deal being signed off by the UK and Scottish governments is preventing councils from forging ahead with economy-boosting schemes, say the Liberal Democrats.
More than 50 projects are included in the joint submission from Dundee, Fife, Angus and Perth and Kinross councils, which are hoped to create 15,000 jobs.
Peter Barrett, a Scottish Liberal Democrat councillor in Perth, said the delay is "beginning to have a serious impact" on councils.
"There are a number of projects that we are keen to pursue, but the delays from both the Scottish and UK Governments are holding us back," said Mr Barrett, who sits on the umbrella body for Scottish councils COSLA.
"It would be tragic for the Tay Cities region to be left behind while other parts of Scotland steam ahead."
Mr Barrett said Perth and Kinross Council has already had to delay setting its capital budget from February to June, with the prospect of it being pushed back further.
That means vital projects like the Cross Tay Link Road are in limbo, with a knock-on effect for spending elsewhere in the budget.
If the link road is not covered by the deal then other works like building new schools "could be in jeopardy", Mr Barrett said.
Scottish Liberal Democrat leader Willie Rennie has written to the Prime Minister and First Minister telling them to "get this deal out of the doldrums and deliver for the Tay Cities region".
"This delay is letting communities down," Mr Rennie added.
Councillors are asking for funding through the city deal to capitalise on the multi-billion pound oil decommissioning industry, as well as transport improvements and investment in businesses and the arts.
Lord Duncan, the UK minister, told The Courier last summer that he hoped the deal would be place in early 2018.
Sources have suggested the heads of terms agreement between the two administrations could be completed next month.
A Scottish Government spokeswoman said: "Positive discussions on the Tay Cities Region Deal continue to take place between the Scottish Government, the UK Government and the regional partners.
"We hope to be able to reach an agreement as soon as possible."
A UK Government spokeswoman said: "Negotiations are active on a deal with Tay Cities.
"Just last week, officials engaged with Dundee University on biomedical proposals and Perth and Kinross council on plastics recycling.
"We are working with all partners to ensure that the result delivers for people and businesses across the whole of the Tay Valley area."