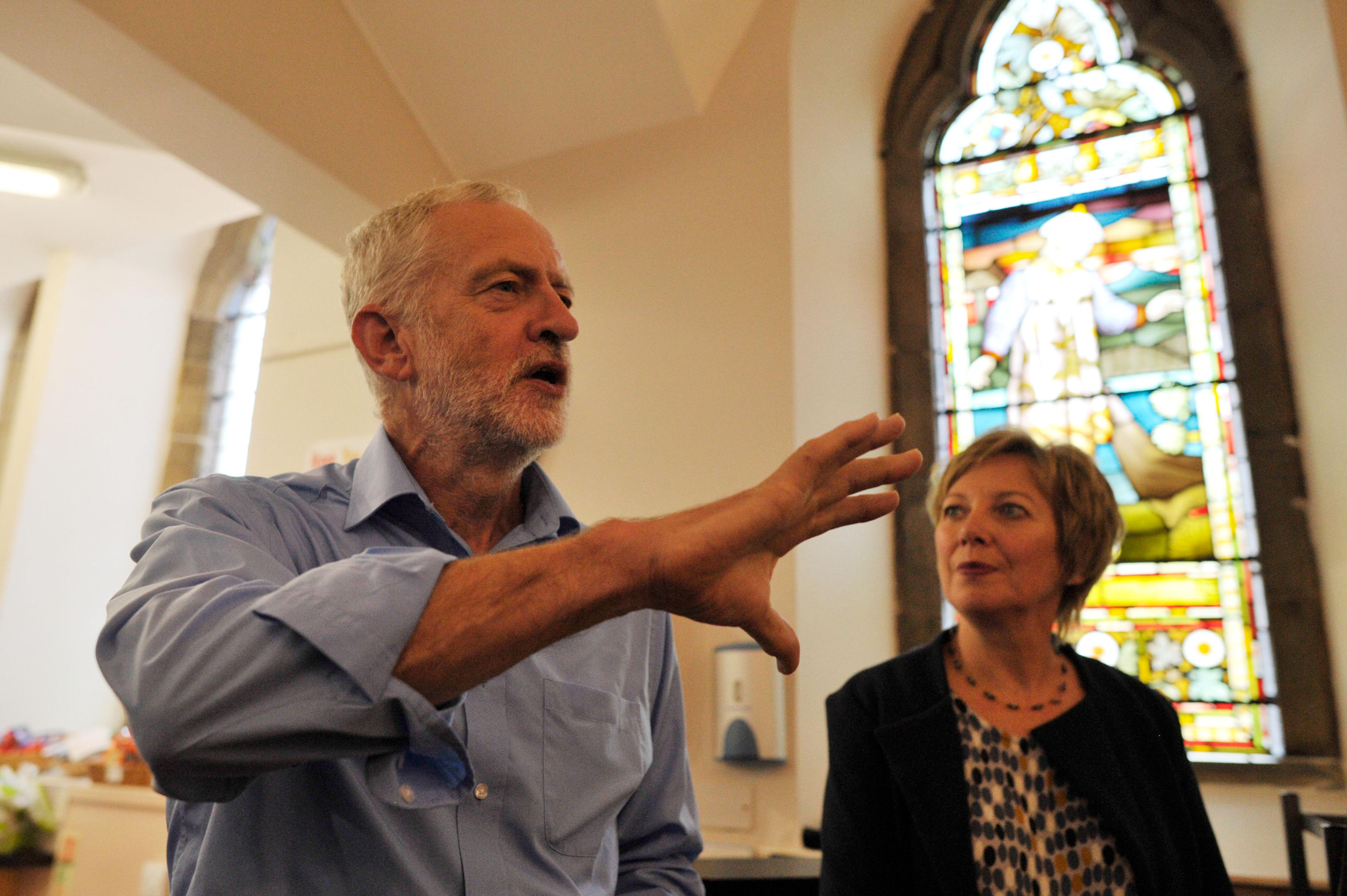 Jeremy Corbyn will sweep to power in a snap general election triggered by Westminster voting down the Brexit deal, predicts Richard Leonard.
The Scottish Labour leader unveiled his new deputy Lesley Laird, the Fife MP, in a speech promising high levels of government intervention in the economy under a Corbyn administration.
Mr Leonard said trade unions would have a central role in planning the new economy as he stressed class is the "real divide" in Scotland and across the UK, not nationality.
The former union organiser told supporters in Glasgow that the Conservative final deal on Brexit will "almost certainly be voted down in parliament".
Mr Leonard added: "At which point I think there will be a constitutional crisis which will, in turn, pave the way for a UK general election.
"That general election, I will be confident I would want to see Jeremy Corbyn returned as prime minister and Lesley Laird returned as secretary of state for Scotland."
Ms Laird holds four political roles – shadow Scottish Secretary, Kirkcaldy and Cowdenbeath MP, Scottish Labour's deputy leader and a Fife councillor.
Calling for more devolution, Ms Laird said: "Councils across Scotland have been deliberately weakened.
"Their powers sucked into Holyrood. I want that to change. Councils are best placed to make decisions in their areas – for the benefit of their communities."
An SNP spokesman said: "It is the SNP government in Scotland, and in opposition in Westminster, that is stepping up to the mark and working to protect the economy, jobs and the livelihoods of families across the country."