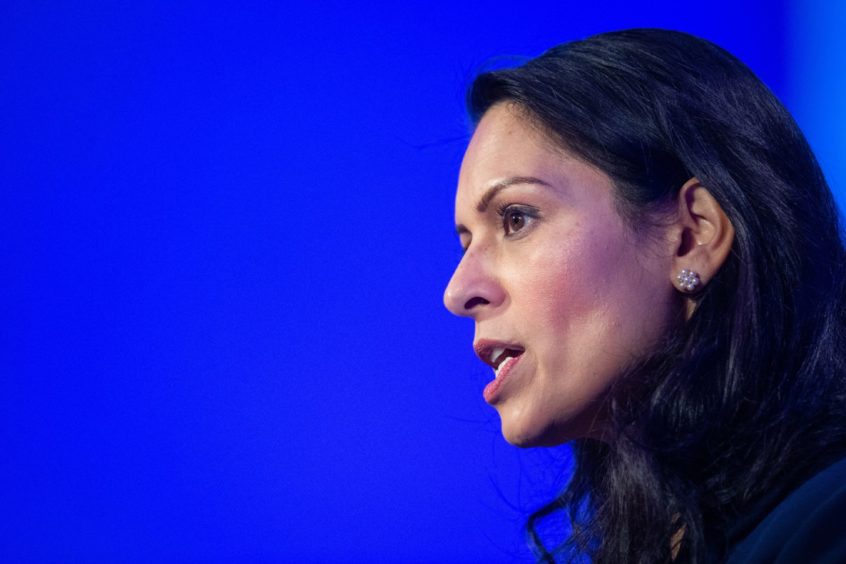 UK Government plans to exclude care workers from its new immigration system have been branded a "slap in the face" to staff who have been risking their lives during the pandemic.
The move was branded "shameful" by Donald Macaskill, chief executive of Scottish Care, and "unforgivable" by Scottish Justice Secretary Humza Yousaf.
Social care providers in Scotland have previously warned that the move to a points-based immigration system will create a "full-blown crisis".
There are believed to be about 17,000 non-UK EU nationals working in health and social care services in Scotland, including 9,830 in the social care sector alone.
✅ Introducing a new points-based immigration system from 2021
✅ Taking back control of our borders
✅ Attracting the brightest and best talent from around the world

Sign up here to stay informed: https://t.co/ZPseKZzg11#PointsBasedSystem #Immigration pic.twitter.com/JUkjhrXHsh

— Home Office (@ukhomeoffice) July 13, 2020
Even before any changes to visa rules, the Coalition of Care & Support Providers in Scotland has said that vacancy rates currently stood at 38% earlier this year.
On Monday, it was announced that a health and care visa will provide a route for key health professionals to work in the UK, but it would exclude social care workers.
The proposal was widely condemned, with Mr Macaskill describing the decision as "an utter slap in the face for the care sector" from Home Secretary Priti Patel, suggesting she had overlooked the "professionalism" of such staff during the coronavirus crisis.
Mr Yousaf said: "This would be shameful in ordinary times, considering all social care workers have done during the pandemic this is unforgivable."
CEO of @scottishcare @DrDMacaskill right to be livid the UK Govt are not including social care workers in their new post-Brexit "Health and Care" visa. This would be shameful in ordinary times, considering all social care workers have done during pandemic this is unforgivable https://t.co/4Ld8u4HlJT

— Humza Yousaf (@HumzaYousaf) July 13, 2020
1 in 6 of our undervalued carers are foreign nationals, earning an average of £16,400-£18,400.

New Govt rules stipulate people must earn £25,000 to live & work in UK.

With 122,000 vacancies in our care sector already, this is adding injury to insult.https://t.co/cz8DIYvWCl

— Bell Ribeiro-Addy MP (@BellRibeiroAddy) July 13, 2020
Charities and community groups fear the new points-based immigration system, designed to cut the number of low-skilled migrants entering Britain from January 2021, will also exclude lowly-paid NHS cleaners, porters and support staff.
Royal College of Nursing chief executive Dame Donna Kinnair said the NHS and social care should not be viewed as separate services.
She said: "Once again, we are disappointed to see the government's plans for the UK's future immigration system falling short of what is required to meet the workforce needs of the health and social care sectors, now and in the future.
"The government is ignoring our concern that we need an appropriate immigration route for social care workers. Arbitrary salary thresholds will prevent key workers from working in the UK, which will directly impact patient care."
Under the plans, people who want to live and work in the UK will need to gain 70 points to be eligible to apply for a visa.
Points will be awarded for key requirements such as being able to speak English to a certain level, having a job offer from an approved employer, and meeting a minimum salary threshold.
On care workers, Prime Minister Boris Johnson's official spokesman said: "Our independent migration advisers have said that immigration is not the sole answer here, which is why we have provided councils with an additional £1.5 billion of funding for social care in 2021/22, as well as launching a new recruitment campaign."
Existing European Union workers in the care sector could apply to stay in the UK through the settlement scheme "and a very large number have done so", the spokesman said.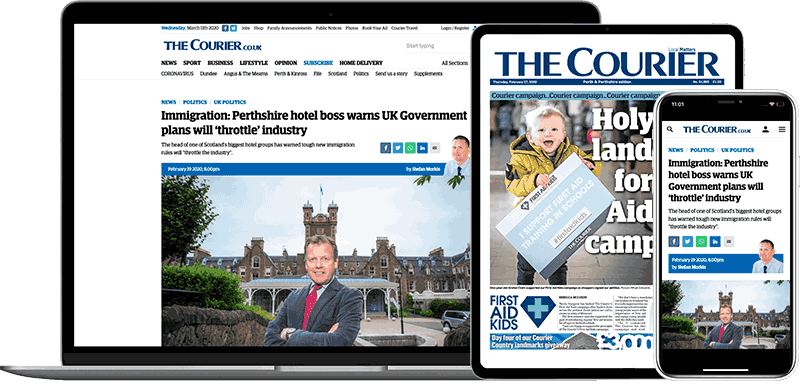 Help support quality local journalism … become a digital subscriber to The Courier
For as little as £5.99 a month you can access all of our content, including Premium articles.
Subscribe