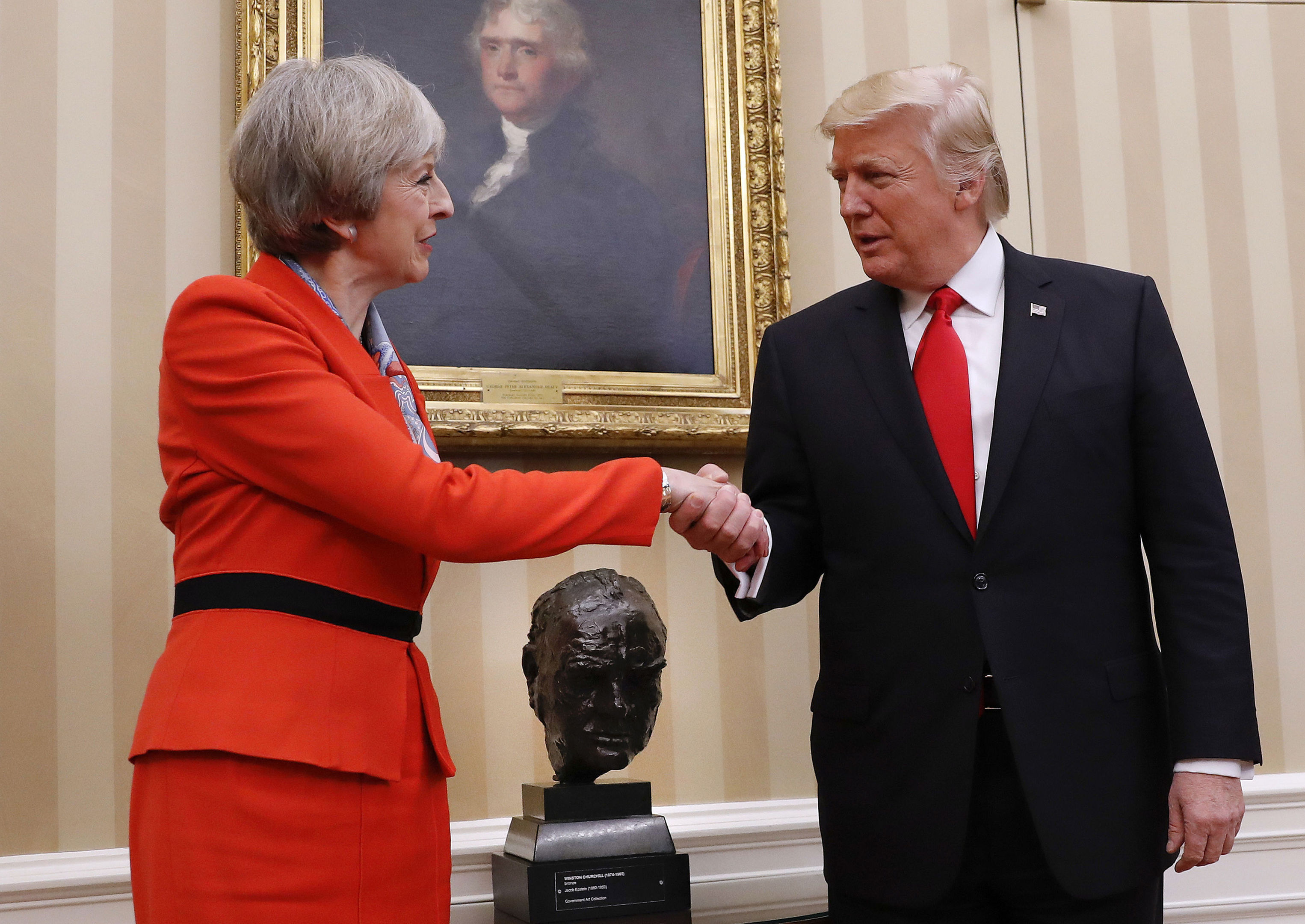 Theresa May condemned the US President's approach to child migrants as "wrong" before facing calls to end her own "hostile" immigration policy.
The Prime Minster criticised Donald Trump's domestic policy just three weeks before he is due to visit the UK.
Mrs May said the "special" relationship with America involved speaking out "when we disagree with what they are doing".
The Trump administration has faced international anger since images emerged showing children being held in cages and separated from their parents during immigration processing.
At Prime Minister's Questions, she said: "The pictures of children being held in what appear to be cages are deeply disturbing.
"This is wrong, this is not something that we agree with. This is not the United Kingdom's approach.
"Indeed, when I was home secretary, I ended the routine detention of families with children."
Ian Blackford, the SNP's leader in Westminster, said the sentiment behind her condemnation was not in keeping with her own immigration policy.
"On the issue of immigration, while the US Administration call it a zero-tolerance policy, the Prime Minister calls it a hostile environment," he said.
Speaking after PMQs, he added: "We know this UK Government detains children in detention centres here in the UK and the UK is the only EU country to detain people indefinitely.
"We need for a move away from routine use of immigration detention to instead make it a rare exception, rather than almost the norm."
Ed Miliband, the former Labour leader, urged Mrs May in the chamber to go further by leading an international coalition promoting tolerance and diversity.
"It is good that the Prime Minister said that President Trump's policy is wrong, but I want her to do more, and I think that the House wants her to do more," he said.
"What is she going to do proactively to defend those values?"
Mr Trump tweeted on Wednesday: "It's the Democrats fault, they won't give us the votes needed to pass good immigration legislation.
"They want open borders, which breeds horrible crime. Republicans want security. But I am working on something – it never ends!"