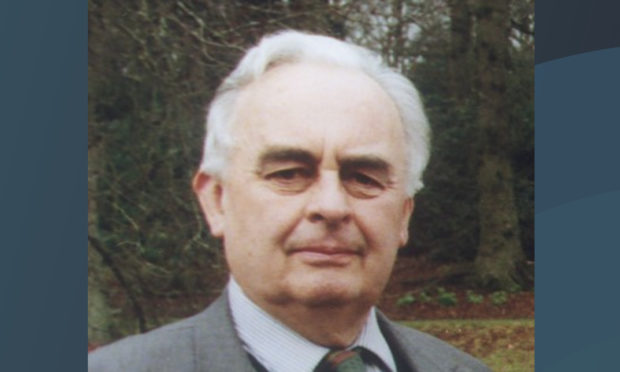 A Scottish aristocrat left land and property worth almost £1 million to his wife in his will despite her being accused of trying to murder him.
Sir Peter Hutchison's wife Lady Virginia Hutchison was charged with his attempted murder in an incident which is said to have involved the use of petrol.
Sir Peter, the 2nd Baronet Hutchison of Rossie, was treated in hospital for minor injuries after the alleged attack in October 2018 but he died three months later, aged 83, of pneumonia.
Lady Virginia was expected to appear in court to face allegations she had tried to take Sir Peter's life, but she passed away in April last year after suffering a stroke.
It has now emerged that Sir Peter, of Kippen, Stirlingshire, gifted part of his £9 million fortune to his wife in a will which was written two months after the alleged murder attempt.
Court documents show Sir Peter, a retired insurance broker and keen botanist, had an estate valued at £8,822,494 at the time of his death.
He instructed that his share of the couple's £750,000 home in Kippen should be passed to his wife, who was also aged 83 when she died.
He also bequeathed her land in the surrounding area worth almost £300,000 and household contents valued at more than £128,000 by auction house Sotheby's.
They included a collection of books, pictures, ornaments, china, jewellery and sporting and garden equipment.
Lady Virginia also inherited a 13-year-old Hyundai Tucson car from her husband which was valued at £600.
After leaving gifts totalling £233,000 to other relatives and good causes, Sir James instructed that the remainder of his estate should be left to the couple's only child, Sir James Colville Hutchison, 52, who has become the 3rd Baronet Hutchison of Rossie.
The will was written on December 27, 2018 – just 24 days before Sir Peter died in Larbert, Stirlingshire.
Sir Peter was a fellow of the Royal Society of Edinburgh and a former chairman of the trustees of the Royal Botanic Garden Edinburgh.
His estate also included property in London valued at £3.4 million and a shares portfolio worth more than £4.2 million.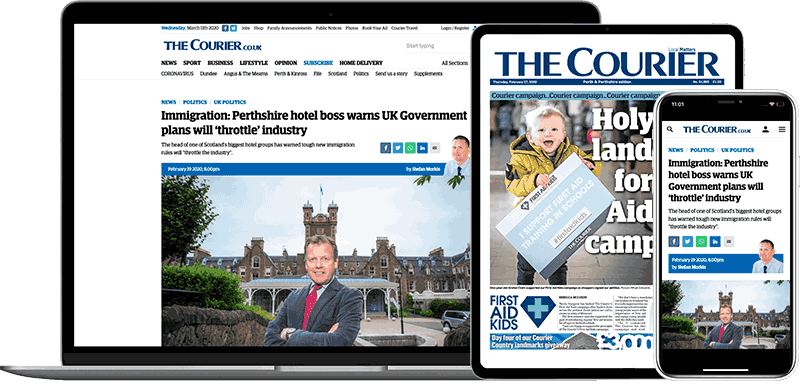 Help support quality local journalism … become a digital subscriber to The Courier
For as little as £5.99 a month you can access all of our content, including Premium articles.
Subscribe