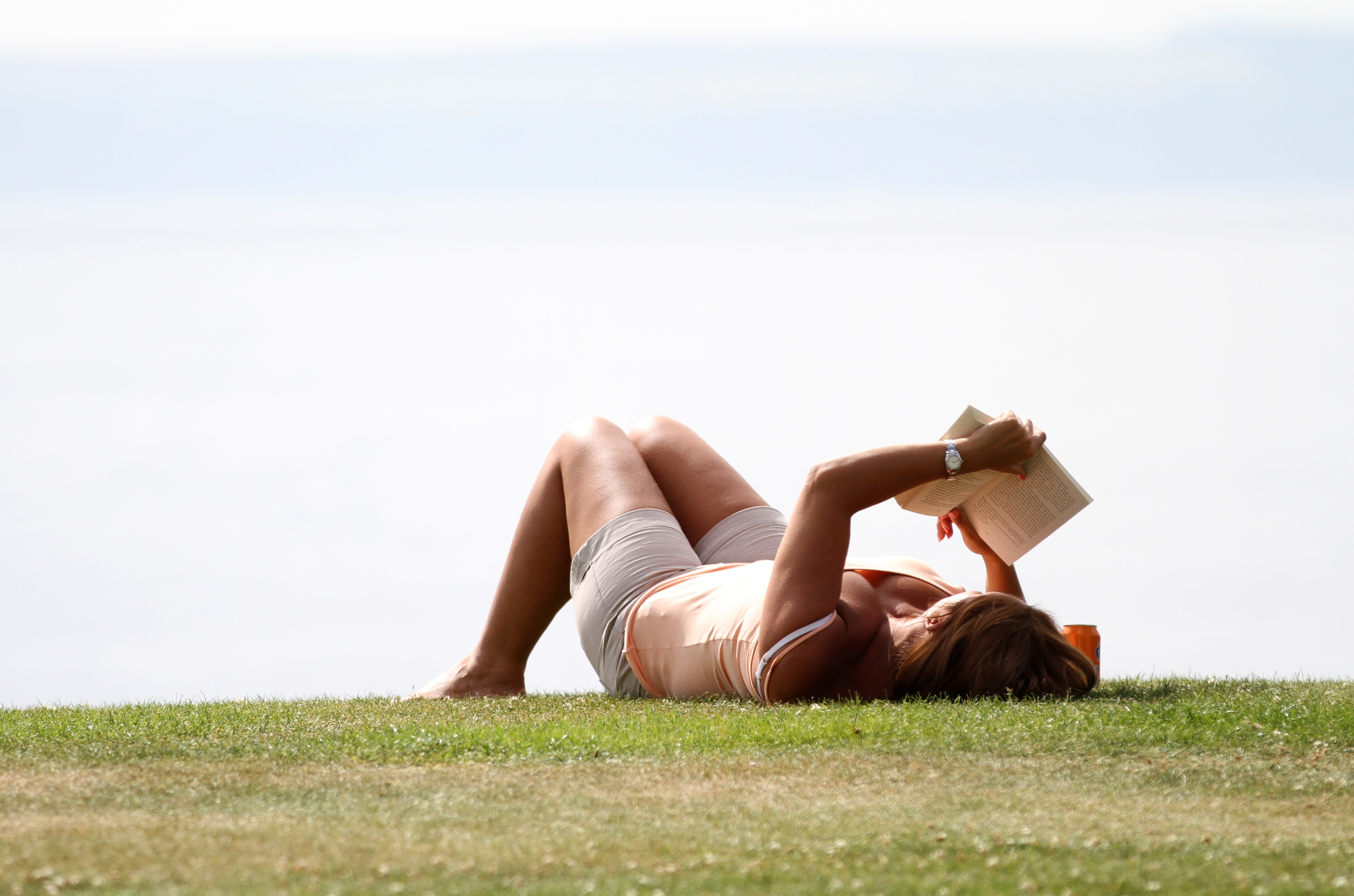 First Minister Nicola Sturgeon has confirmed the first steps out of lockdown will begin from Friday.
People will be able to meet with others from another household outdoors, once a day, from tomorrow for the first time since coronavirus forced unprecedented restrictions across the country in March.
Sports including golf, tennis, bowls and fishing will also resume.
Speaking at a press briefing in Edinburgh on Thursday the first minister said that Scotland's R-number – the rate of transmission – remains between 0.7 and one.
She said: "We can now move into phase one of our four-phase road-map out of lockdown."
'I really need your help': Nicola Sturgeon issues appeal to Scots as phase one of easing lockdown gets green light
However she added that Scotland must "proceed with the utmost caution" and admitted she was "nervous".
Ms Sturgeon said the following lockdown changes will come into effect from Friday:
Households can meet other households outside (in private gardens or outdoor spaces) once a day. Small groups of up to eight.
Outdoor work can resume – with the construction industry able to carry out site preparation.
Garden centres and plant nurseries can reopen some services.
Drive-throughs can reopen.
Reopening of household recycling centres.
Sport/outdoor leisure activities including golf, tennis, bowls and fishing can resume. Non-contact and must adhere to social distancing rules.
Sunbathing in parks and other open areas is allowed.
Travel for recreation, preferably by walking or cycling, can take place but Scots must stay within their own local area and not use public transport.
Scots told to travel no further than five miles for recreation.
From Monday, teachers will be able to enter schools to prepare for their August reopenings.
And from next Wednesday childcare will be available for some families, as will some childminding services.
Non-essential shops, pubs, restaurants and cafes must remain closed.
Ms Sturgeon asked those who spotted "crowds of people" at local beauty spots this weekend to  "change your plans" if somewhere seems too busy.
First Minister admits she's nervous about the start of phase one –
"Please, please respect the parameters. Things should still feel different to normal because it is still different to normal

— Paul Malik (@C_PMalik) May 28, 2020
Clarifying the guidance on meeting with other households, Ms Sturgeon said: "From tomorrow the regulations on meeting other people will change.
"You and your household will be able to meet with another household outdoors, for example in a park or private garden."
Coronavirus in Scotland – track the spread in these charts and maps
She asked people to keep groups to a "total number of eight" but said to "keep to less if you can".
Ms Sturgeon asked households to only meet with one other group per day, but clarified that you could meet different groups of people on different days.
The SNP leader added: "I know how much all of you, all of us, will be looking forward to seeing family and friends for the first time in a while, but how we do this will be vital.
"Before you meet up with people from another household, you should stop, think, read the guidance and make sure you're protecting yourself and others.
"In particular, you must stay outdoors and stay 2m away from people from the other household – that is crucial."
She said: "What I've announced today are important steps back to some kind of normality, I hope, but they are by necessity cautious.
"No changes are risk-free and there are no certainties in any of this, but I've also said that I wanted to make sure that with every step we do take then the ground beneath our feet is as solid as possible, and that's what we are taking care to ensure.
"I don't mind admitting to you that, as we take these first steps, I do feel a bit nervous.
"I worry that the limited changes that we're making to these rules might lead to much greater change in reality and so I really need your help to make sure that is not the case."
She also told people who are still shielding that they have "not been forgotten".
The phased approach to ending lockdown was outlined in the Scottish Government "road map" published last Thursday.
📺 Watch live: FM @NicolaSturgeon holds a press conference on #coronavirus (#COVIDー19).

Joining the First Minister today is Health Secretary Jeane Freeman and Scotland's Interim Chief Medical Officer Dr Gregor Smith. https://t.co/0uJGxVqFFt

— Scottish Government (@scotgov) May 28, 2020
The easing of lockdown restrictions will be accompanied by a Test and Protect scheme.
It avoids specifying exact dates for the introduction of the four different phases out of lockdown.
Beyond the first stage beginning on Friday, new phases will have to meet very specific criteria, including those set out by the World Health Organisation (WHO).
Three-week reviews of lockdown measures will continue as a way of reviewing and reporting on whether Scotland can transition from one phase to another.
And the Scottish Government has cautioned that not every measure listed in a single phase will necessarily be implemented at the same time.
And the Scottish Government will be able to claw-back on eased measures and return to full lockdown if Covid-19 becomes prevalent once again across the country.
The new framework – entitled "Scotland's route map through and out of the crisis" – states: "It might be possible to lift some measures more quickly while some may take longer than we envisage now. A single phase may also span more than one review period."
For more on this story, click here.