IN FULL: Huge queues form as shoppers return to Tayside and Fife stores after three months of lockdown
Shoppers hit Tayside and Fife's high streets as non-essential shops opened for the first time in months.
Dundee's largest queue was at Primark which, despite being in the Overgate Centre, was able to open thanks to street-facing entrances.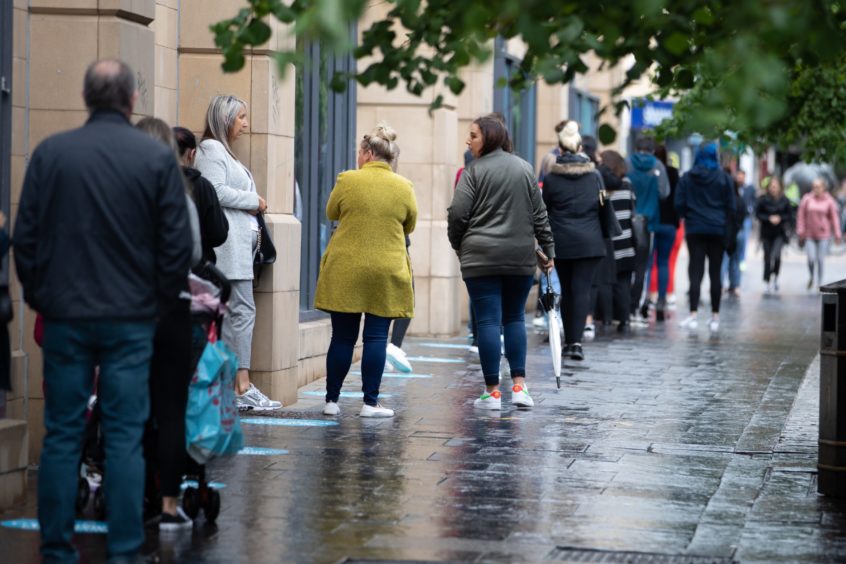 Queues of about 50 shoppers waited for up to an hour to get into the shop.
Laura Forsyth was among those who braved the rain for retail therapy.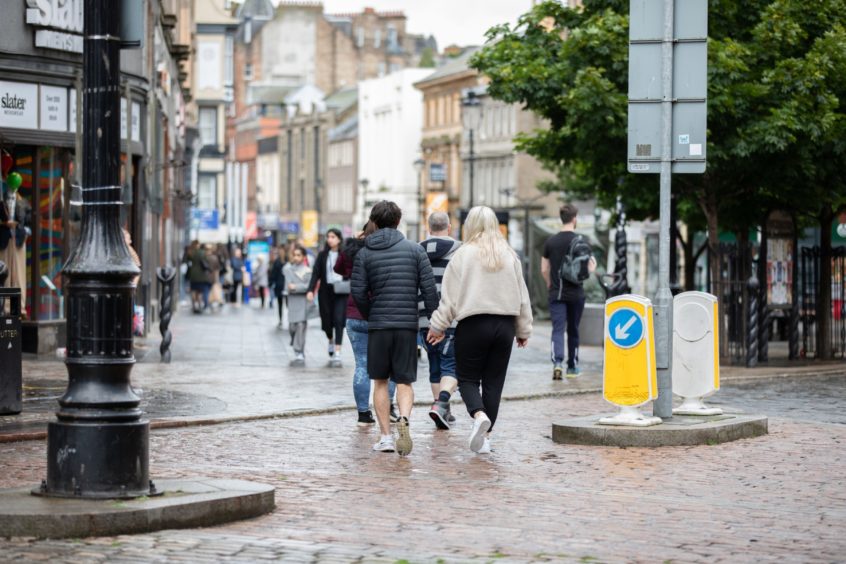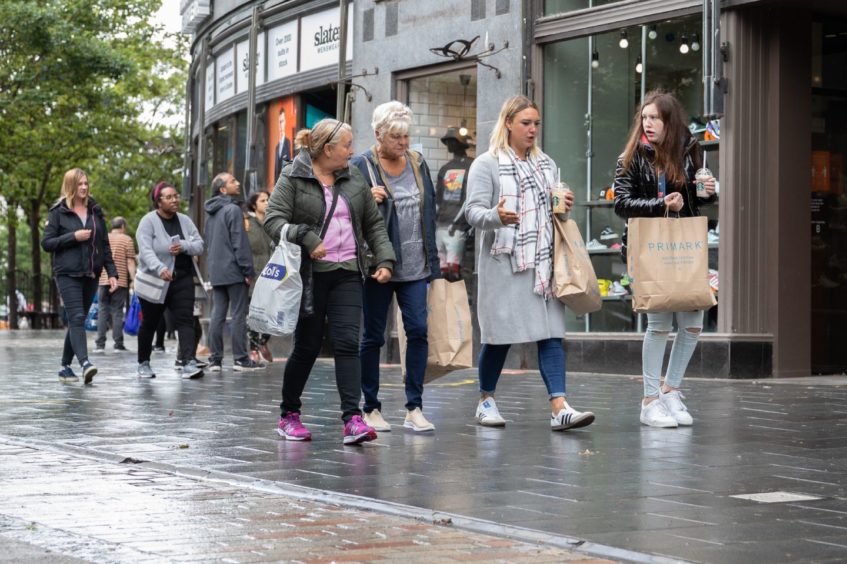 She said: "It's a shame about the rain but I'm on furlough now and been stuck in my flat for most of this time so it's just good to have a reason to come out."
People also waited outside Zara, HMV, Sports Direct, the British Red Cross and historic Dundee coffee merchant JA Braithwaite.
Some of the largest queues were for banks, most of which have remained open throughout lockdown.
Queues stretched more than 400 metres outside Primark in Dunfermline ahead of its reopening.
Many stores were operating restrictions on numbers of shoppers allowed inside at a time.
Kieran Walsh, 20, said: "It felt a bit odd being in a clothes shop browsing again but also quite liberating in a strange sort of way after being in lockdown for so long."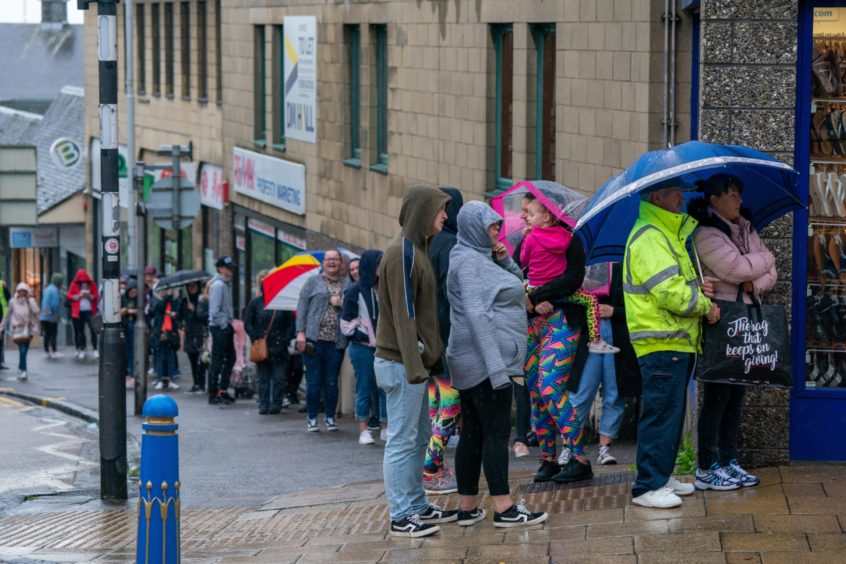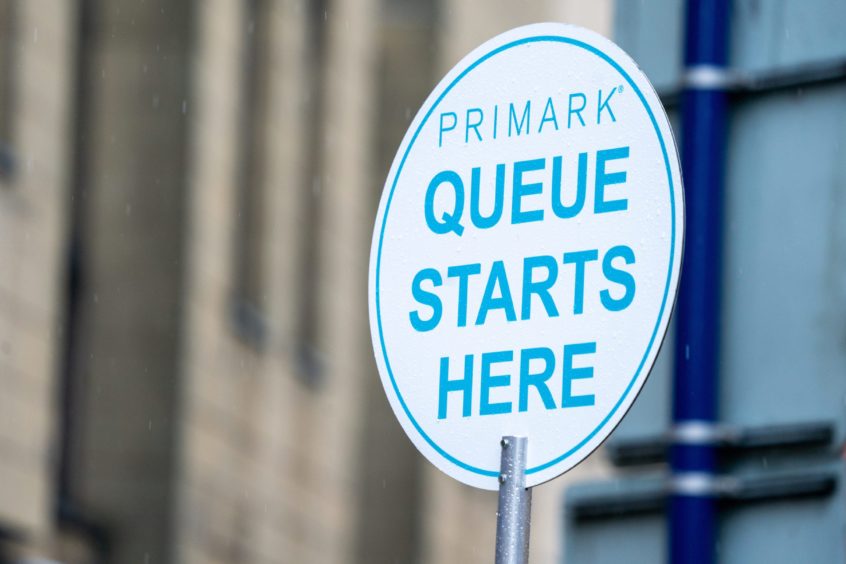 Theresa MacDonald, said: "There's a feel-good atmosphere amongst shoppers and the staff and that's got to be good for everyone's morale."
Sharon Montague said pulling up the shutters on The Flower Shop in Rosyth felt just like it did the first day she opened.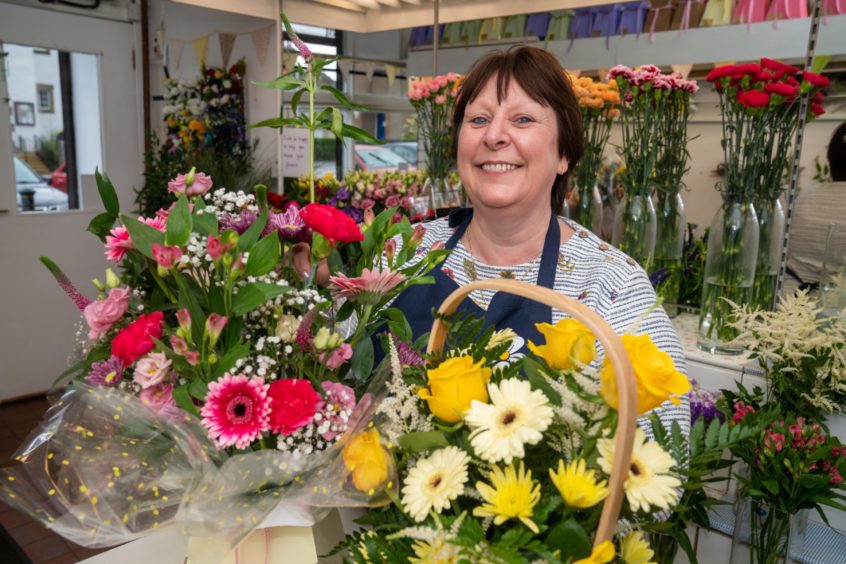 "It's been very worrying and there were times during the lockdown when I wondered whether I'd get to reopen at all," she said.
In Perth, independent retailer Lori McGaffney, of Evalucia Boutique, said a full range of safety measures were in place in her store.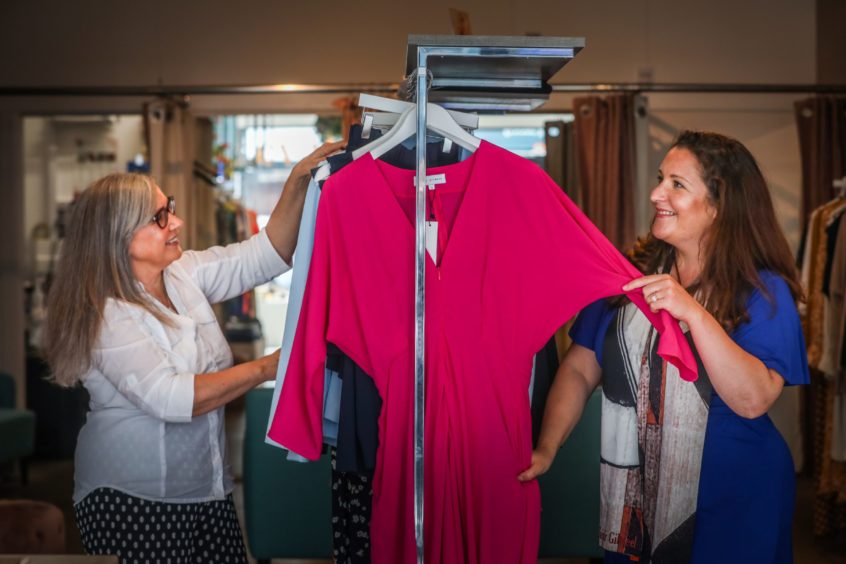 "Customers can maintain that shopping experience and try on their garments but know that they are doing it safely," she said.
"When garments are being tried on we're going to sanitise them and put them aside for 48 hours.
"We've had support from customers afar and customers local during that period but it isn't quite the same as the in-store experience."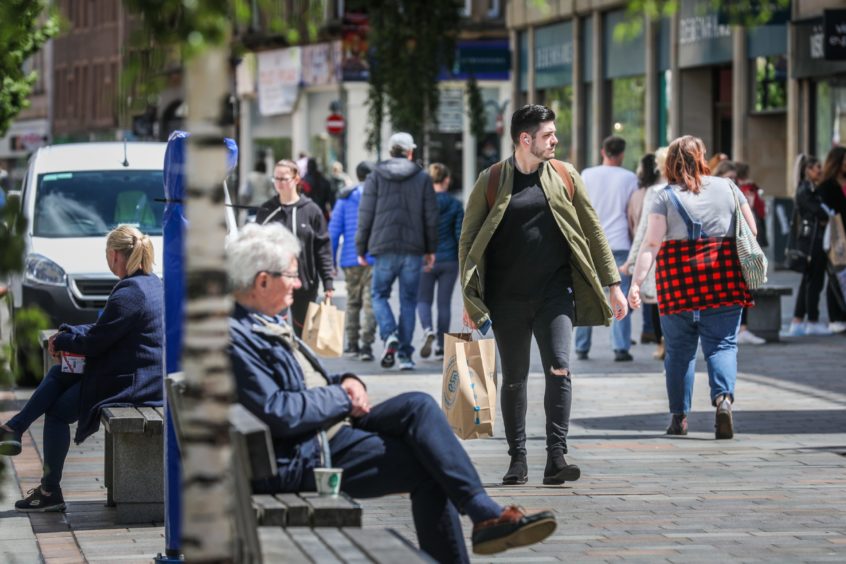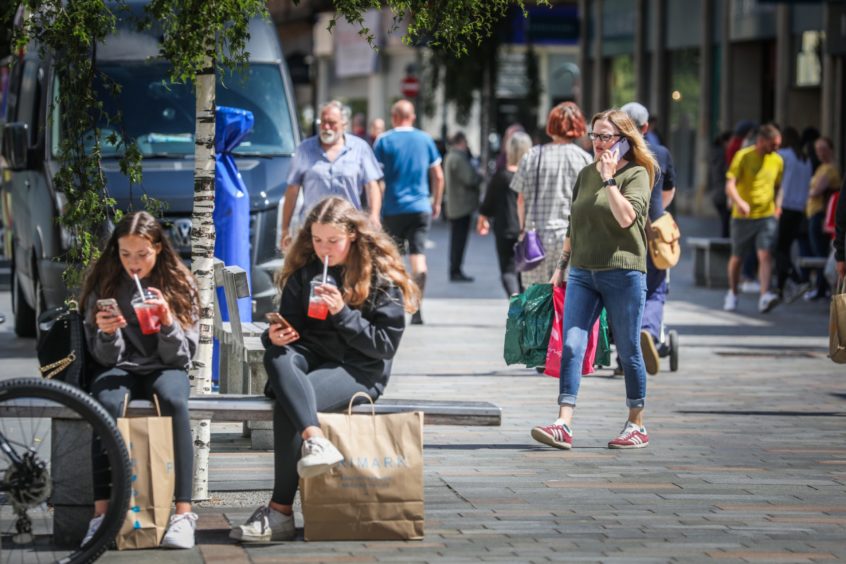 First Minister Nicola Sturgeon tweeted: "Maintain physical distancing, follow hygiene advice, wear a face covering and respect staff who may be asking you to shop differently.
"We've made so much progress against the virus – let's not squander it."
David Lonsdale, director of the Scottish Retail Consortium, said: "Our shopping experience may be changing but if we all follow the necessary social distancing and hygiene measures and show consideration to those around us, then everyone will be better off."
Stewart Forrest, divisional officer at the Usdaw union, said: "Unfortunately the early part of the coronavirus crisis saw a rise in instances of abuse towards shop workers, and we are absolutely clear that 'abuse is not part of the job'.