Cinemas in Tayside and Fife have called for the two-metre social distancing rule to be lowered to one-metre inside their venues in order for them to survive.
It comes as The Birks Cinema in Aberfeldy prepares to welcome customers to the town's first drive-in movie theatre as staff look to "rebuild confidence" in the silver screen ahead of a planned reopening in late August.
And the Chalmers Filmhouse in Arbroath is among few cinemas in Scotland to have already opened it doors to customers – enjoying a successful opening week with strict social distancing and hygiene measures in place.
Local Odeons have also reopened their doors.
Scotland's cinemas were given the green-light to reopen from July 15; however, many of them remained closed due to a lack of new releases and viability fears.
However, film-lovers are due to return to screens across the country as Christopher Nolan's highly-anticipated Tenet gets its UK release on August 26.
The 2m social distancing rule has been the default requirement throughout phase three of Scotland's routemap out of lockdown. However it was conditionally relaxed to 1m for the public transport, retail and hospitality sectors.
Aberfeldy's first drive-in thanks to The Birks Cinema
John Freeman, chairman of the Birks Cinema Trust, said the Aberfeldy venue plans to re-start film screenings on August 28.
However capacity will be cut from 100 seats to 20 to comply with the 2m social distancing protocol; which will leave the movie theatre facing  a "guaranteed and significant loss".
Management have invested in a fogging machine to help with deep-cleaning operations between screenings, as well as PPE for staff and perspex screens. It comes following a successful £40,000 fundraising campaign to save the venue.
And the Trust is also bringing a drive-in to the town, which will take place from Friday, August 14 to Sunday, August 16.
There will be capacity for 60 cars at each showing, with a large LED screen set up and sound being played through FM radio in individual vehicles. A team of volunteers will help navigate people in line with social distancing rules.
John said: "We are being quite conservative and have limited it to 60 cars. We are showing the films you might expect: Grease, The Greatest Showman and Jurassic Park. Ticket sales are going very, very strongly.
"This is the Birks Cinema contributing to the revival of our community and saying 'cinema is back and we are confident in it coming back'.
"It is a community event rather than a commercial event. If it sells out then we can do it again.
"We then plan to open the cinema cafe first of all on August 21 and start showing films a few days after on August 29."
He added the cinema will be opening "at a loss" whether social distancing rules are relaxed in cinemas or not – but that the 2m rule will not be feasible for very long.
John added: "Twenty seats (of 100) is a guaranteed and significant loss. Cinemas work on being sold out on a Friday and Saturday night. With 20% you are absolutely guaranteed a loss.
"Social distancing is a major factor in cinemas being unable to open. We can lose on 2m but not for very long. 1m is feasible for cinemas, 2m isn't.
"But we want to review the revive the idea of cinema in the community, to re-built confidence.
"We won't be on full hours. It will be afternoons and evening showings – one screen, 20 seats. Unless we get to go to 1m, which of course were are hoping for.
"We have in place a recovery plan which covers the cinema.
"We are fully expecting them (customers) to come back it is just a matter of, first of all, building up confidence and showing people and demonstrating that it is safe.
"We are ally very invested in the safeguarding measures. It really will be safe. But we don't expect to break even in the first six months of coming back, until 2021, and we can cope with that. Our plan is built around that assumption."
New Picture House in St Andrews
David Morris, managing director of the New Picture House in St Andrews, said he was looking towards a potential opening date in September – but hopes movie theatres will be able to operate with social distancing reduced to 1m by then.
He said: "This is difficult. To be quite honest the 2m social distancing thing is the big problem. We have one large screen of 500 seats and two smaller screens with 125 seats.
"Social distancing in small screens – it won't be a viable business plan. We are really desperate for the social distance to be the same as in England (1m). That is what we need."
He said a 1m distancing rule will allow screens to operate with only one row in front and behind customers empty as opposed to two on both sides.
Mr Morris added: "But we can't stay closed forever. I'd like to think in another couple of weeks it might be dropped down to 1m and we are able to open up.
"If that doesn't happen we'll just get things going with the one screen. It won't be great, it won't be particularly viable; but it would be just to have the cinema going again."
The cinema will be introducing allocated seating along side "meticulous" cleaning between screenings, as well as hand sanitising stations, and PPE for staff – who have also received Covid-19 training.
Mr Morris added: "Summer is one of our best times. It is very frustrating but we are all in the same boat."
And he believes that cinemas will "never be replaced" despite the threat of video on demand, which has seen a huge surge in popularity during lockdown.
Chalmers Filmhouse in Arbroath
Chalmers Filmhouse in Arbroath reopened on July 25 and has been screening both new and classic films.
Manager Mary Copland said the early opening gave both customers and staff an opportunity to see how post-lockdown screenings can work safely.
She added: "We have 2m social distancing in the building, throughout the whole building, even in screens as well.
"You have to wear face masks once in and throughout the building. Once you are sat in the screens you can take them off. If you need to get out of the screening for the toilet you have to put the masks back on.
"There's hand sanitiser, and staff are wearing face shields and face masks as well. There is extreme sanitising in-between the shows.
"Because there was no new films we knew it would be quieter. It would also just give us a chance to get a handle on the new operating system as well and to allow small numbers coming in as well.
"The number of seats in screens are drastically reduced. It does feel safe but it is also nice to sit there and feel a bit of normality."
Among the films featured at the Angus cinema are Star Wars: The Empire Strikes Back, Military Wives, and new release Summerland.
Mary said: "It has been good to see people that feel that they can come in and feel safe. It has been good to see faces that we knew, people that we have gotten to know over time."
The cinema will be screening Christopher Nolan's sci-fi epic Inception from next week ahead of Tenet's release.
The Kino cinemas in Glenrothes/Leven
Two popular Fife cinemas are expected to open on August 26 just in time for Tenet.
And Graeme Reekie, managing director of the Kino venues in Glenrothes and Leven, has called on an incentive similar to the UK Government's Eat Out to Help Out scheme to get people back in movie theatres.
He said such a initiative would help "drive people back to the cinema" once Tenet was released.
Mr Reekie added: "There has not really been any help apart from the initial help with the funding in April.
"We are hoping to open on August 26 which is when Tenet comes out. We just feel that showing older films that are already on Netflix, we won't get the people coming in. We did try it.
"After so long being off you are missing work and you are missing the routine. We are all looking forward to getting back and seeing the customers: the people that come in on a weekly basis."
He added that the Kino in Leven has been upgraded from a one-screen venue to a two-screen one during lockdown – and staff have gone through all their Covid-19 training.
Mr Reekie said: "We have got a computer system which allows us to social-distance, it already works out the 2m distance between seats and seats people according to what group they are in.
"We also have face shields for staff and a lot more time between screenings for cleaning.
"It is going ahead. It was very disappointing that Disney's Mulan is going straight to VOD. We do feel the best effect is on the big screen."
Dundee Contemporary Arts (DCA)
The DCA, which is home to Dundee's only independent cinema, has announced an opening date of Friday, September 4.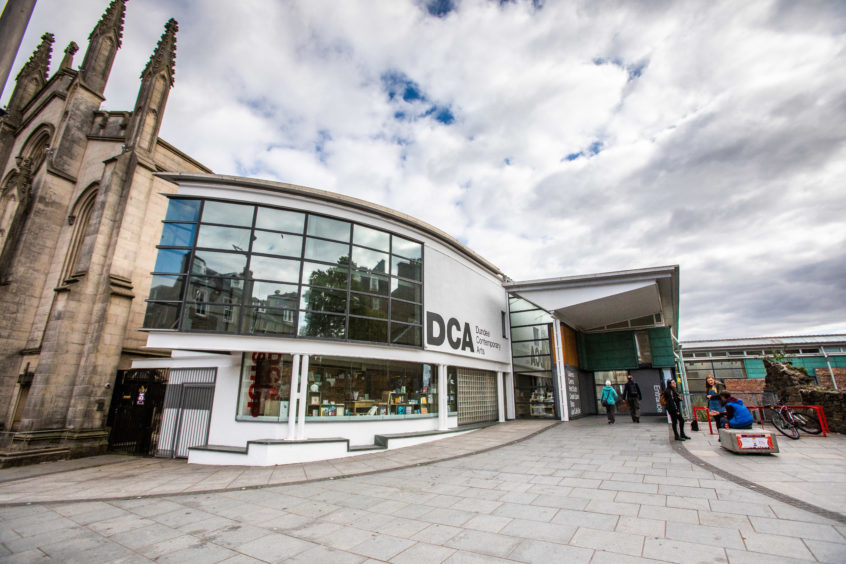 And the centre's movie theatre plans on being ready to welcome locals back for Tenet.
A statement on the DCA website reads: "We can't wait to welcome back our cinema fans with a wonderful selection of films to enjoy: new films include Christopher Nolan's hotly-anticipated blockbuster Tenet, which promises a fantastical journey into the world of international espionage.
"We are also delighted to be collaborating with V&A Dundee on a season of films to celebrate the new Mary Quant exhibition, with swinging Sixties classics including Georgy's Girl and Blow Up hitting our screens.
"All screenings will have allocated seating to allow for social distancing."
Odeon (Dundee and Dunfermline)
The Odeon cinemas in both Dundee and Dunfermline appear to have started screening films again from Friday, August 7; playing a mix of old and new movies.
Seth Rogen's latest flick, An American Pickle, is playing alongside classics including Jurassic Park and Batman Begins.
An Odeon spokeswoman said: "We are pleased to continue welcoming guests back to selected cinemas across the UK, and receive positive feedback from cinema-goers on their experience and the additional safety measures we have put in place.
"However, in light of changes in the timing of this summer's big blockbusters, we are in the process of confirming new reopening dates for a number of our cinemas including those in Scotland and look forward to sharing information in due course.
"For details of each of our Odeon venues please visit www.odeon.co.uk".
Cineworld (Dundee and Dunfermline)
A spokesman for Cineworld said it is still "not viable" for the chain to open its popular venues in Dundee and Dunfermline.
A Cineworld spokesman said: "At Cineworld, our main priority remains the safety of our customers and staff.
"We of course follow all instructions and regulations of the local authorities and, with the current government guidelines and regulations in Scotland, it is still not viable for our cinemas to re-open.
"Rest assured we are continuing to monitor the situation closely."
Perth Playhouse
The Courier attempted to contact Perth Playhouse regarding their re-opening plans but did not receive a response.
A post on the cinema's Facebook page reads: "We can't give you a date just yet. But we did want to let you know that we're doing everything we can to get you back to us as soon, and as safely, as possible.
"When we do open, we have some great films ahead, including Tenet, Mulan, A Quiet Place Part II, The Kings Man, No Time To Die and many more, we can't wait to be back.
"We'll update you as soon as we have more news."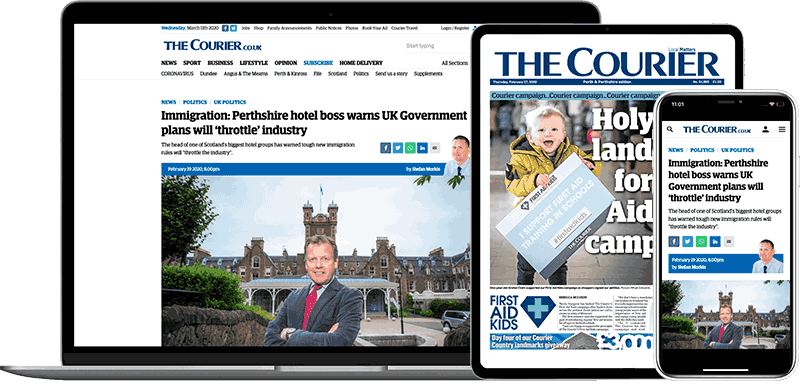 Support The Courier today.
The Courier is committed to delivering quality content to our communities and right now that's more important than ever — which is why our key content is free. However, you can support us and access premium content by subscribing to The Courier from just £5.99 a month. Because Local Matters.
Subscribe