VIDEO: Crowds gather for glimpse of war-era Britain as iconic Spitfire flies low over Tayside and Fife
Locals across Tayside and Fife were given a rare glimpse into war-time Britain on Thursday morning when an iconic fighter plane paid tribute to the heroes of the NHS.
Inspired by the Clap for Carers initiative, the Spitfire passed low over hospitals across the area in a unique thank you to the health workers on the frontline of the battle against Covid-19.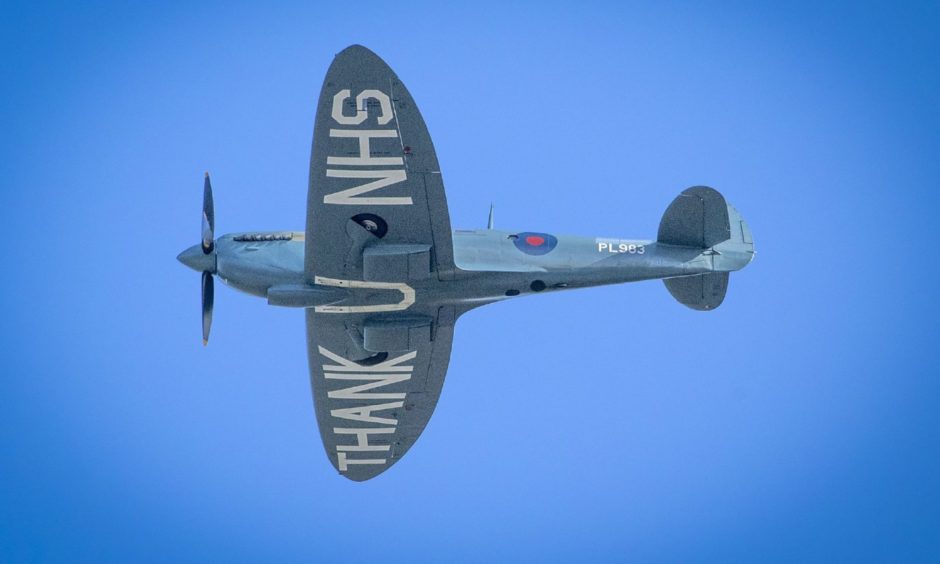 The fighter crafts played a huge role in defending the skies above the United Kingdom from Luftwaffe attacks during the Battle for Britain in 1940 – and came to symbolise the country's defiance amid the threat of Nazi invasion.
The Blue Spitfire PL983 nicknamed "L" flew above Lynebank and Queen Margaret Hospitals in Dunfermline before heading on to Perth's Royal Infirmary and Murray Royal sites.
It then passed over Ninewells and Royal Victoria hospitals in Dundee, before giving a salute to plane-spotters on Dundee Law and soaring north above Stracathro in Angus.
Afterwards it headed to Aberdeen, Moray and Inverness.
The Spitfire project has already raised more than £83,000 for NHS Charities Together.
A spokesperson for the project said: "It began with an idea, why don't we fly our beloved blue Spitfire around the local villages for the #clapforourcarers this evening?
"We just weren't prepared for the emotionally charged messages of support and gratitude that we received for that first flight, it was what paved the way for the development of the NHS Spitfire project."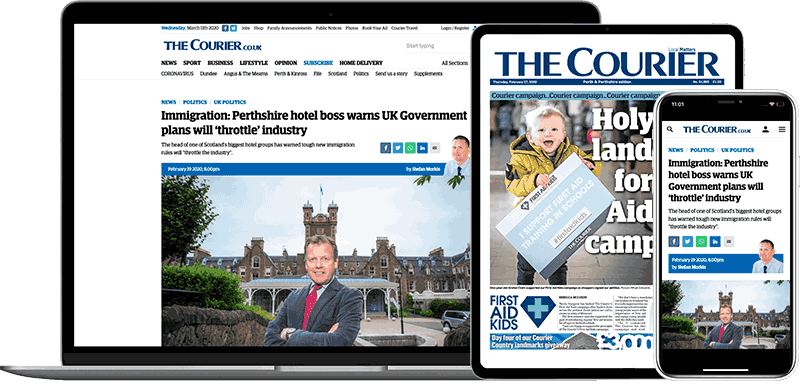 Help support quality local journalism … become a digital subscriber to The Courier
For as little as £5.99 a month you can access all of our content, including Premium articles.
Subscribe