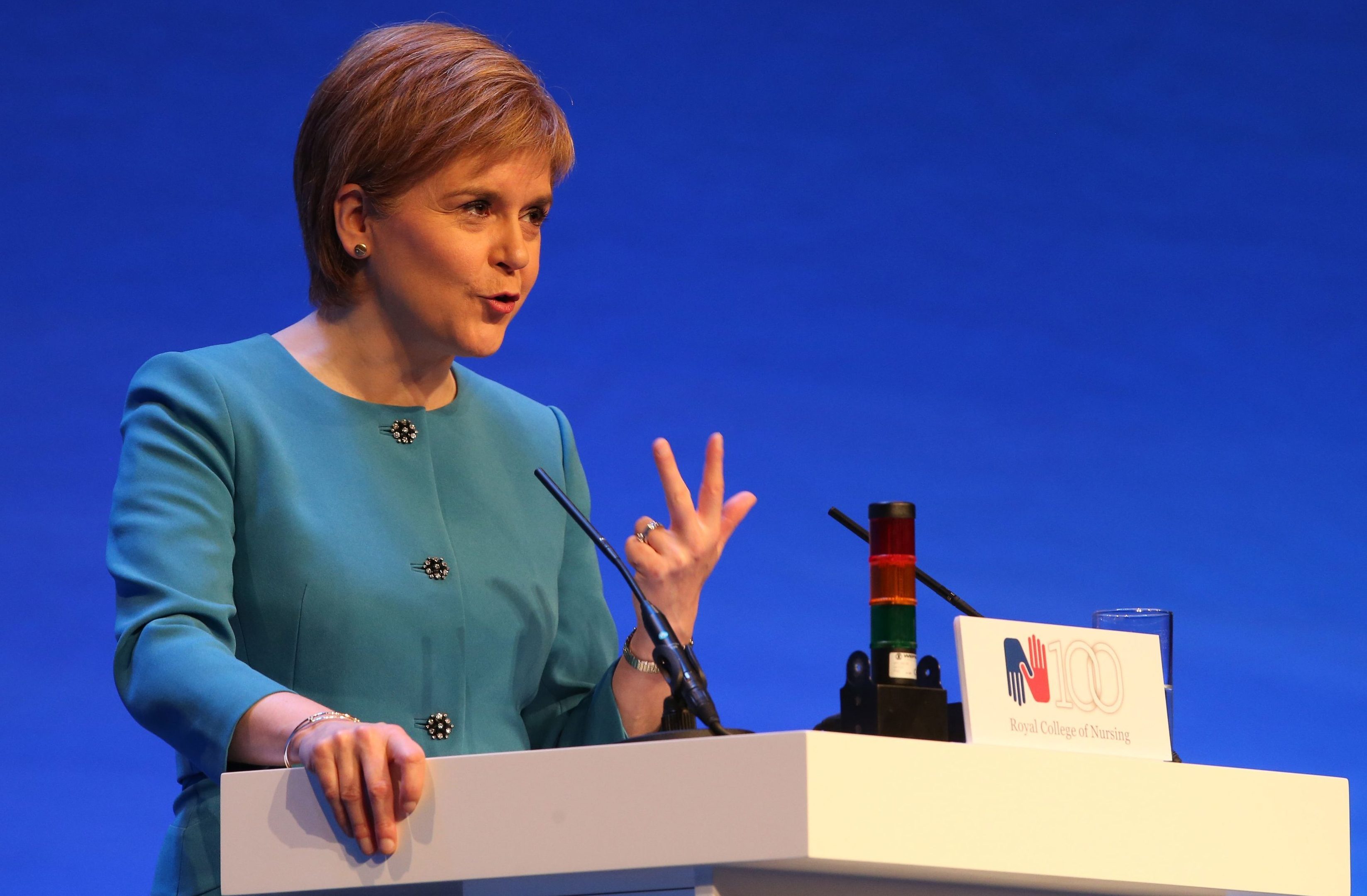 Nicola Sturgeon has guaranteed to retain free tuition and bursaries for nursing and midwifery students in Scotland, branding UK Government plans to scrap them as "shamefully short-sighted".
The First Minister's pledge was greeted with a standing ovation at the Royal College of Nursing (RCN) congress in Glasgow.
Nurses south of the border are campaigning against the UK Government's plan to scrap maintenance grants, announced by the Chancellor as part of the government's spending review in November 2015.
The plan would see the introduction of tuition fees and the removal of bursaries which cover students' living costs, to be replaced by loans.
The Treasury said the move would allow more nurses to be trained but Ms Sturgeon said it would result in a lack of qualified nursing and midwifery staff in the future.
She said: "We are totally committed to strongly supporting our nursing and midwifery students.
"Unlike the UK Government, we recognise the role and contribution of student nurses and the demands that you face.
"We know that nursing students can be older, or have children or specific needs, and their university education can place different demands on them.
"I want to confirm to you today, and this is a guarantee, here is Scotland we will retain free tuition and we will retain the bursary."
She added: "In my view, the UK Government's action in ending free tuition and removing the bursary are shamefully short-sighted.
"Reducing support for nursing students today will mean that there is simply not enough highly-qualified support for patients tomorrow.
"It is a mistake, it is wrong-headed and I hope that the UK Government changes its mind."
Ms Sturgeon also confirmed the discretionary hardship fund for nursing and midwifery students, which provides additional support for those who need it most, will be in place for this academic year.
She said: "Some students face particular hardship and that is why we already committed to launching a discretionary fund of at least £1 million for nursing and midwifery students to provide a safety net to help them continue their studies.
"We are continuing to work with the RCN, and other nurse representatives, to listen to students about what's important to them to inform how we can further improve nursing and midwifery student support in the future."
Royal College of Nursing Scotland director Theresa Fyffe said: "The First Minster's announcement of fairer funding for nursing students chimes with what we at the RCN in Scotland have been saying.
"We look forward to working with the Government to make this a reality for our nursing students and make sure they can complete their degree without falling into financial hardship and Scotland can continue to have a high-quality nursing workforce now and into the future."