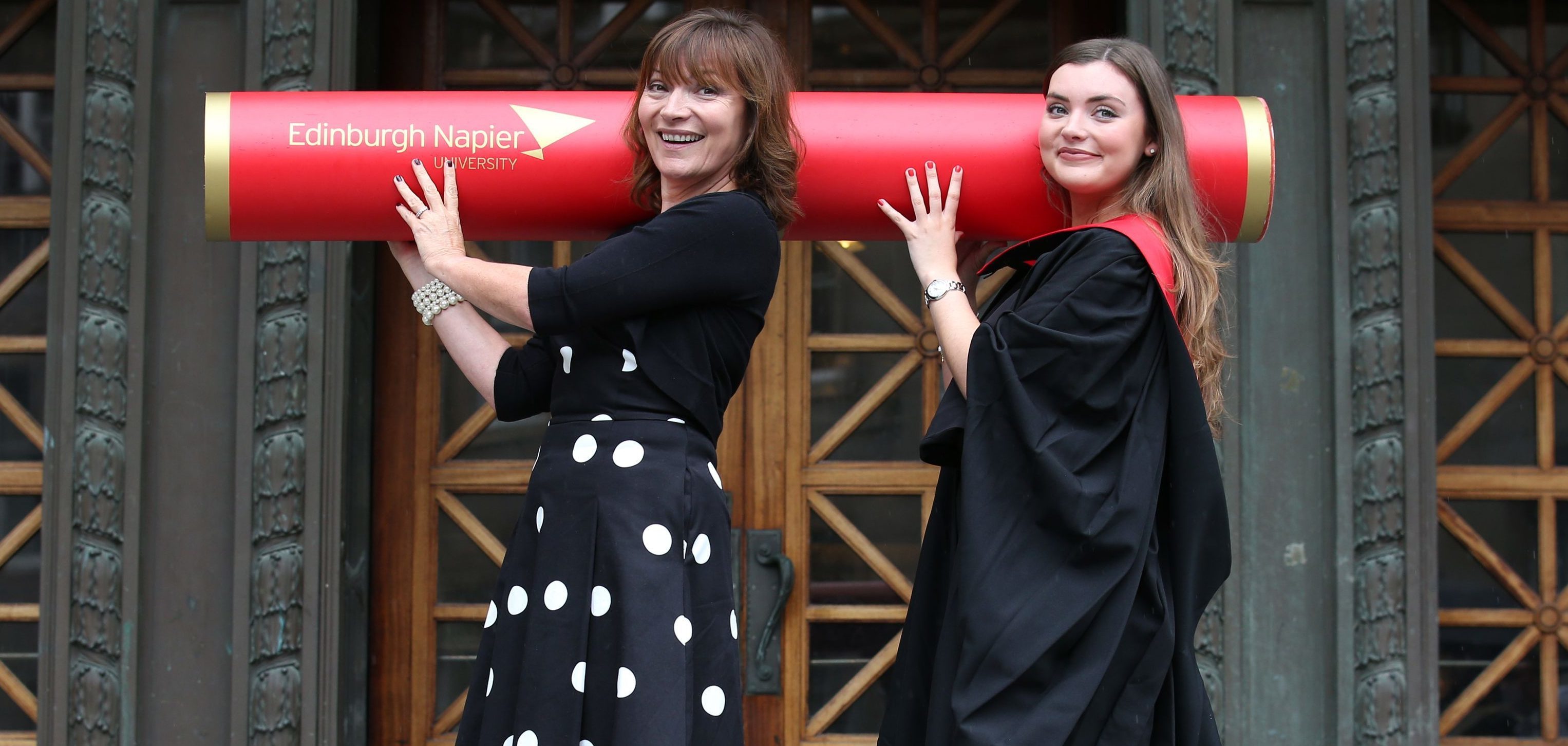 TV presenter Lorraine Kelly has returned to her former university to watch her daughter graduate with a degree in journalism.
Rosie Smith, 22, graduated with a BA (Hons) on Monday after a four-year course at Napier University.
Ms Kelly, one of the UK's most popular broadcasters, was given a grounding in journalism at the then Napier College in Edinburgh.
She officially opened an industry standard broadcasting facility at the university's Merchiston campus earlier in March this year.
The digital newsroom was created as part of the university's Transforming Tomorrow, Together investment campaign which was launched in 2015 to raise £100 million in funding to build on the university's research strengths, support student talent and improve facilities on campus.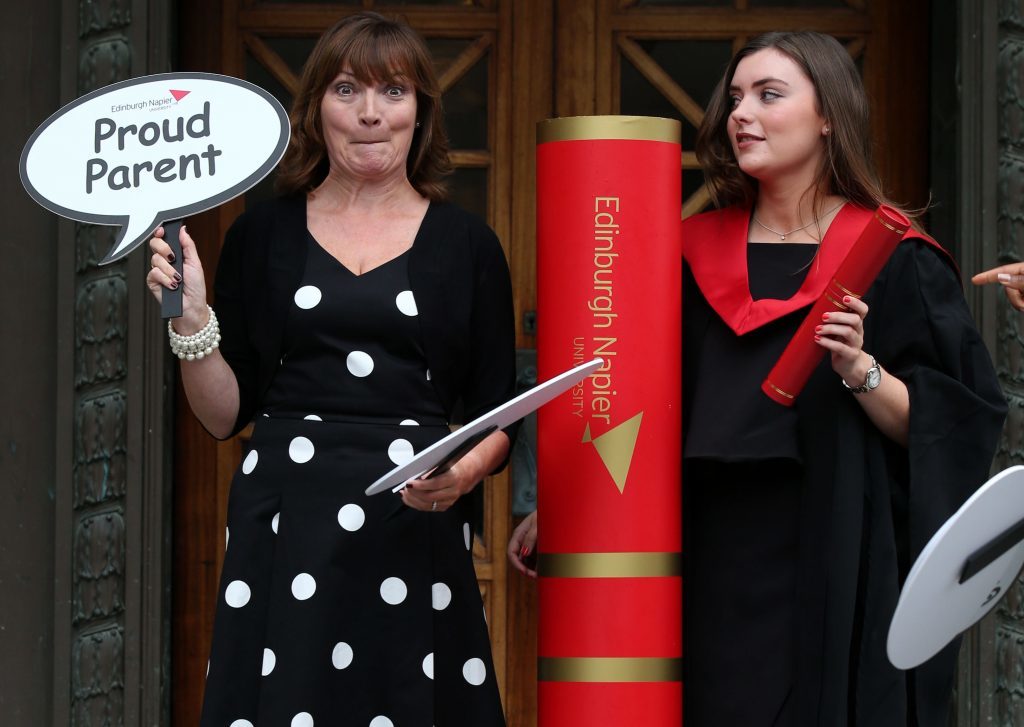 Rosie was joined by hundreds of other students at the ceremony in the Usher Hall, including Glasgow-born film producer, Iain Smith, who received an Honorary Doctorate of Arts.
Mr Smith, who has been dubbed "Europe's busiest producer" was awarded the degree for his work on blockbusters including The Killing Fields, The Mission, Children of Men and Mad Max: Fury Road.
Professor Andrea Nolan, principal and vice-chancellor of Edinburgh Napier University, said: "It is exciting to see people who have made such a significant impact on the worlds of science, industry and the arts joining our celebrations.
"Their drive and talent will inspire our students as they set out to make their own mark on the world."