People under 40 are spending more time than ever updating their social media profiles. But should this be a cause for concern? Michael Alexander spoke to Dundonians to find out what they think.
Do you find yourself constantly fiddling with your smart phone and checking for updates?
If so, you are not alone.
If current trends continue, the average person will spend more than three years of their life updating social media, according to a new study.
People will spend an average of three years and 10 days browsing social media such as Instagram, Twitter and Facebook, the survey for Samsung found.
The research highlighted the creation of an "always-on generation" of multi-taskers, with under-40s spending an average of one hour and 47 minutes a day updating social media in comparison to 40 minutes spent by the over 65s.
But should this amount of time spent updating social media profiles be a cause for concern?
Many social psychologists think so.
Scientists from Baylor University in Waco, Texas, recently concluded that people who regularly check their phone for updates may be trying to alter their mood and are more prone to temperamental behaviour.
They have found a link between phone addiction and emotional instability, as well as a reduced ability to focus on the task at hand.
In another study, recently published in the journal Personality and Individual Differences, researchers established a direct link between the number of 'friends' people have on Facebook and the degree to which they are a "socially disruptive" narcissist, confirming the conclusions of many social media sceptics.
People who scored highly on the Narcissistic Personality Inventory questionnaire had more friends on Facebook, tagged themselves more often and updated their news feeds more regularly.
The research comes amid increasing evidence that young people are becoming increasingly narcissistic, and obsessed with self-image and shallow friendships.
But it's not all doom and gloom.
According to London-based social psychologist Dr Becky Spelman, who led the Samsung research, while people are busier now than at any other time in history, the development of an "always on" generation of under-40s is adjusting brains to be better at multi-tasking.
She said: "The 'always-on generation' of under 40's are working longer hours, have their diaries packed with social activities and are glued to multiple screen devices to stay constantly connected to the world via social media.
"Interestingly as we become a generation of people who find it hard to switch off, our brains are adjusting and making us even better multi-taskers. Our ability to juggle, manage and process information is growing at a substantial rate."
So what do Dundonians think and how often do they check their social media profiles?
The Courier sought the views of a selection of shoppers in Finlathan on Tuesday.
Paul Shepherd, 33, an ambulance technician who lives in Fintry, has been a Facebook user for seven years and also uses Twitter.
He said: "I'm on my phone everyday but I'm not on Facebook a lot because of my job.
"When and if I get a break I might go on it for 15 minutes to see what's going on or to look for an update on an incident we've been involved with or to check on traffic. But it would mainly be in the evenings.
"I don't update my profile too often to be honest. Maybe on special occasions now and again, and I'll have a look to see what other people are up to."
James Cosgrove, 58, of Blacklock Crescent, Dundee, has been on Facebook for five years.
He never posts on it himself but uses it to check other peoples' profiles and receives messages from his daughter.
He also reckons he spends an hour every day online playing games.
He added: "My five year-old grand-daughter knows more about it than me – I was brought up with the Abacus!
"We need to accept it's part of life now."
Jane Christie, 59, a cleaner from Fintry, is not on Facebook and is adamant she never will be.
"It's a choice I've made," she said.
"I've got a mobile phone, which is good. But I just think people put too much of their business on Facebook nowadays. It causes a lot of trouble for a lot of young people if you ask me – people telling their life story for all to see.
"But my daughter doesn't want me on it anyway. She says 'you're not going on that!' because she doesn't want me to know what she's up to!"
As well as giving an insight into the use of social media, the Samsung Time of our Lives report which surveyed 3000 adults and is published on Wednesday, concluded that the average person will spend 12 months in the pub and 235 days waiting in a queue over the course of a lifetime.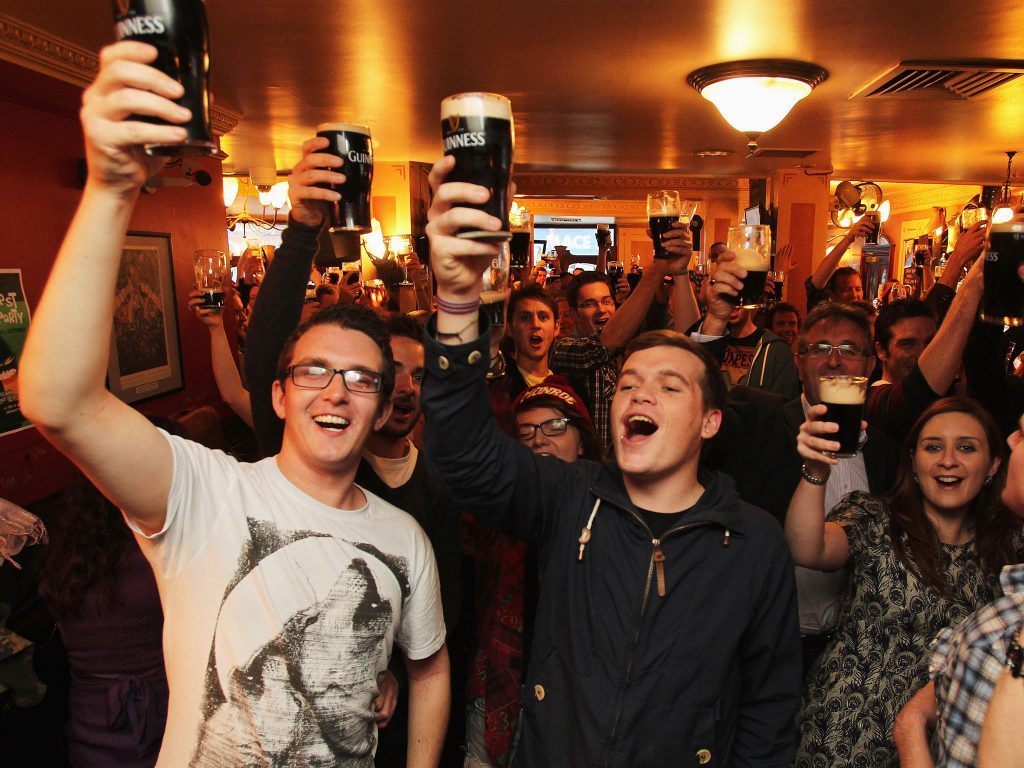 The survey also found that people will spend an average of eight months laughing, five weeks arguing and 30 hours crying – as well as suggesting that people from England will spend more time in the pub than their Irish, Scottish and Welsh counterparts.
The report found that 92% of people agreed that it feels as though time seems to speed up as they get older.
The survey also found that on average people believe that their 30s are the happiest stage of life and they expect to retire at the age of 63.
The cliche about the British love of queuing appeared to be backed up by the survey, with respondents revealing they will spend about seven months of their lives standing in line, while one year and seven months will be spent commuting.