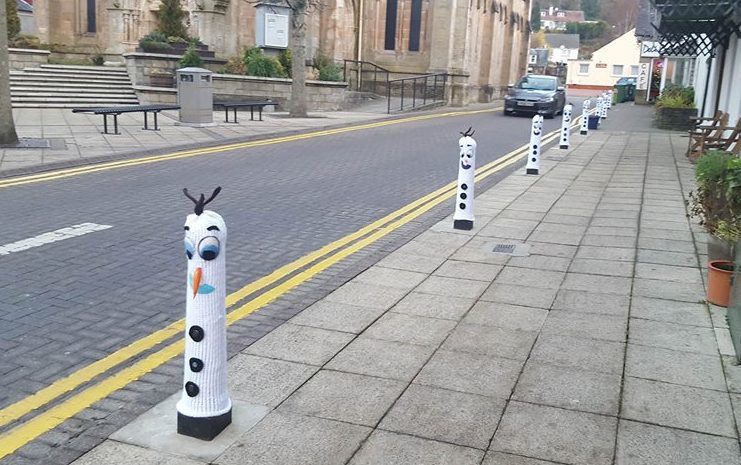 In a move that's certain to meet the kids' approval, the streets of Callander are lined with bollards dressed as Olaf from hit Disney musical Frozen.
Multiple likenesses of the popular character, voiced by American comedian Josh Gad in the cartoon film, have been knitted and fitted around the black bollards to coincide with the town's seasonal decorations.
The communal endeavour has already met with approval from thousands online.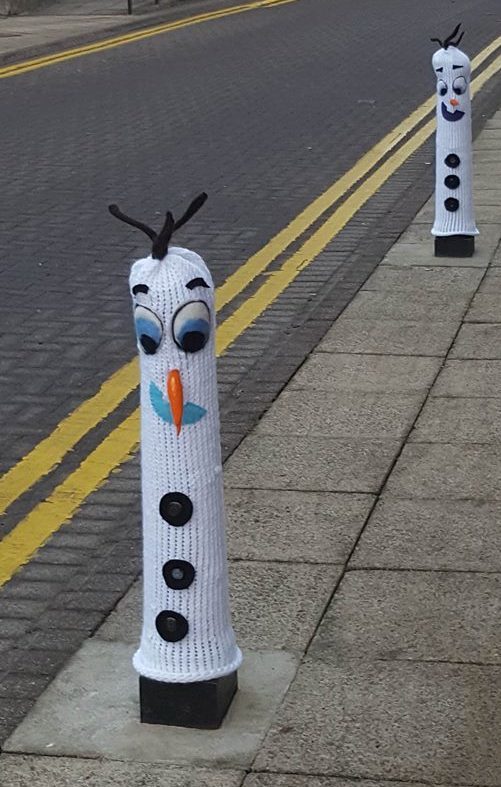 "Our Olafs were a joint effort by the Meet and Make group held in Deli Ecosse and Creative in Callander Felting Group," said local resident and member Deborah O'Hara.
"They will be available to see from now until the end of the festive season in Callander square. The designs were by Julie Carmichael of Deli Ecosse.
"It was Julie's idea and everyone in our group agreed. Everybody here likes to get into the Christmas spirit and these Olafs added some fun to the matter."
"We always have a parade for the turning on of our Christmas lights with Santa. This was a perfect addition this year."
"We made Minions in the past for our summer festival."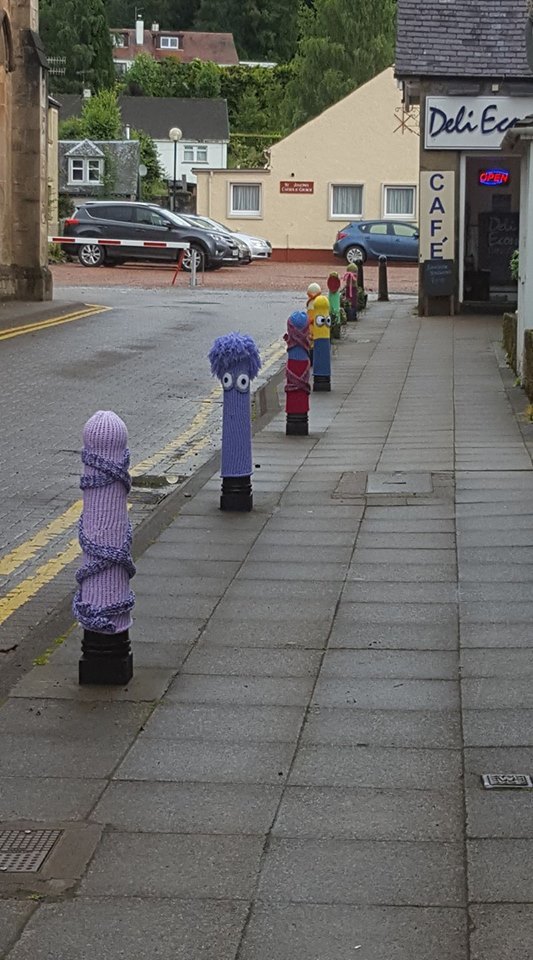 Of course, everybody knows that Olaf can survive the summer without melting thanks to his magical snow cloud. Maybe we can expect to see him in the mix next July?
Any Ebeneezers out there left disgruntled by these new urban decorations will just have to 'Let It Go'.