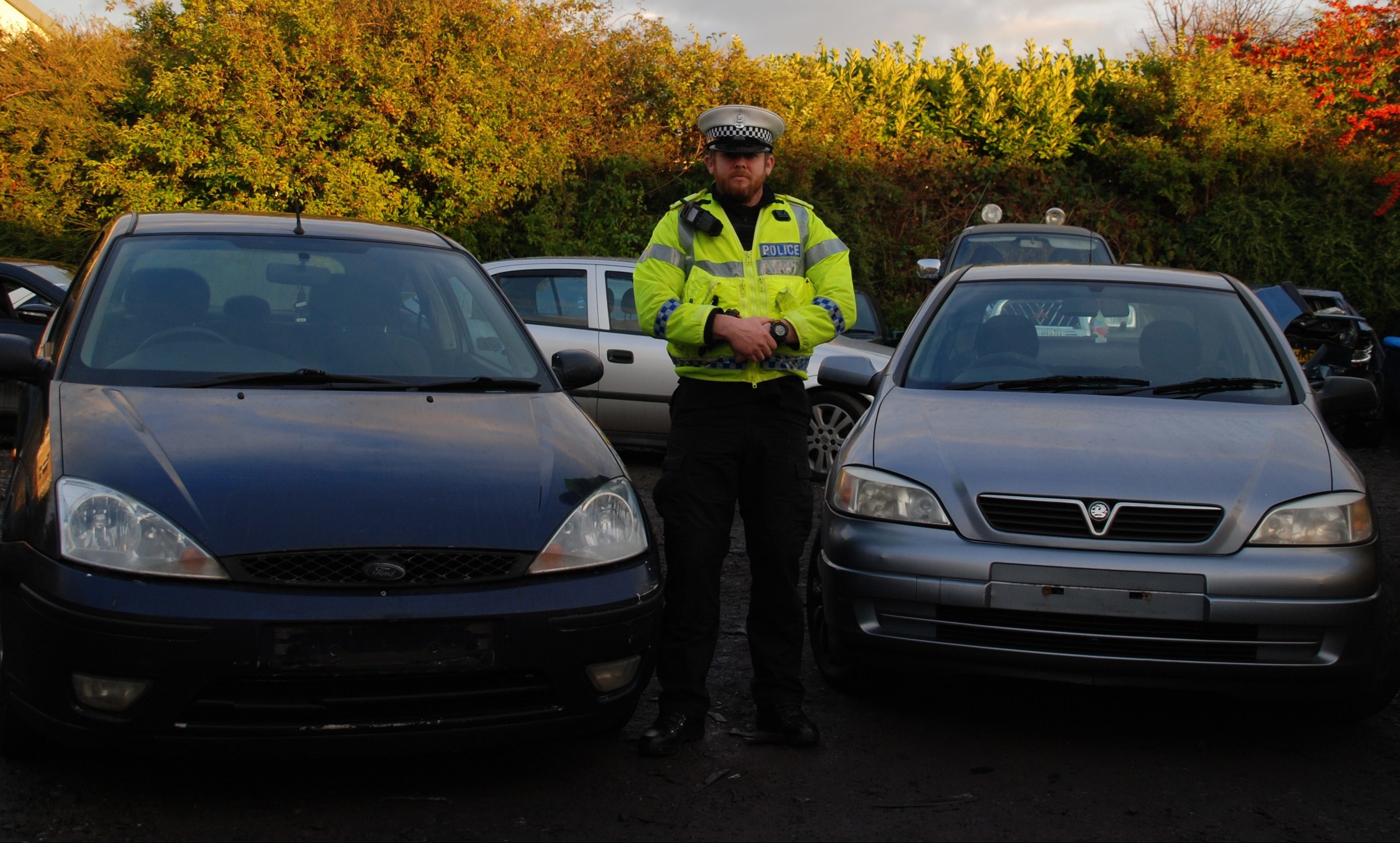 Cars and other vehicles are being exchanged on social media for used video games consoles, Tayside's head of road policing has revealed.
Police in the region have also stopped a driver in a vehicle without any brakes as part of a clampdown in dodgy online sales.
The revelations were made as part of a Courier investigation into how roads are policed in Tayside.
Inspector Ray Cuthil said the newly-emerging problem was being "nipped in the bud" by proactive policing.
"We receive intelligence both from our own sources or members of the public calling us directly or through Crimestoppers to say where the vehicles are being kept so we can stop them before the vehicles are on the road at all," he said.
»» For more on our special look at traffic policing, click here
"To give you an example, in the first nine months of 2016 more than 600 vehicles were seized under legislation.
"Some of the vehicles that are being bought are not roadworthy and are in dangerous condition. Anecdotally I can give you an example of vehicles being swapped for used games consoles. That gives you an idea of the condition of some of the vehicles appearing on the roads in the region."
He added: "We've had cases of cars swapped for other property. We dealt with a car that was stopped with no brakes at all and the untrained driver was using the handbrake to slow down.
"It goes without saying the vehicles being on the road is dangerous so I don't think it's unreasonable for members of the public to help us out in getting these people off the road."
Inspector Cuthil said the problem was being exacerbated by sales and trades on a variety of online sites.
He added: "I wouldn't be particular in naming one specific social media platform but it tends to be across a few different platforms.
"We're looking to make an action plan within the division, and we're also looking for help from the community in Tayside to give us information of where the vehicles are being kept and who's using them.
"I think it goes without saying these are dangerous vehicles and the drivers aren't trained. They might just be able to operate a steering wheel, accelerator and brake, but driving is much more than that.
"I'd ask sellers to be mindful that if it's unroadworthy when you sell it, who's it going to? And if it's involved in a collision where someone was hurt, how would you feel about that?"
---
"Very worrying"
News of dodgy online sales has prompted one local MSP to urge safety when buying and selling cars and other vehicles.
North East representative Liam Kerr said it was important consumers knew what they were buying.
He added: "These are very worrying reports indeed.
"Aside from the obvious danger to any motorist or passenger from driving an unroadworthy vehicle, the buyer may be committing a criminal offence simply by taking the car on to the road.
"Consumers must be aware of what they are buying, and there are enough reputable car dealers out there to avoid the risk of buying what could amount to a death trap.
"It is good to hear that the local road policing unit is on top of this problem, but people need to exercise caution when buying and indeed selling vehicles. One good step is to take any car or motorbike you are buying to a reputable mechanic to check before agreeing a deal."
A spokesperson for Brake, the road safety charity, said: "All drivers have a responsibility to make sure both themselves and their vehicles are in a fit state to be on the road.
"Vehicle defects such as worn tyres, worn brakes or loose wheels can kill, just as surely as the driver being drunk or tired.
"If you're buying a car online rather than from a reputable dealer, it's even more important to make sure that it's in a roadworthy condition before you drive it.
"Don't be tempted to dodge the cost of an MOT — it could cost lives."
---
Better safe than sorry
It's not illegal to swap a games console for a set of wheels but it's far from the best way to buy a car, writes Jack McKeown, motoring editor.
Any vehicle that can be had for the value of a used PlayStation is unlikely to be in the most roadworthy of shapes.
It may also be of dubious provenance so make sure you carefully check all the ownership documentation and check the MoT is current.
Of course, an MoT alone doesn't mean a car is fit for the road so it's worth paying a small fee to have it checked by a mechanic.
Always carry out an HPI history check to verify the car's mileage, ensure no money's owed on the car and it isn't stolen.
Meet at the home or business address of the vendor to make sure they are who they say they are. If you have any concerns about safety take a friend with you — and don't carry cash.
You now need to tax a car before driving it away so take your smartphone or tablet with you and do it then and there.
There's nothing wrong with buying a cheap car privately but you have limited comeback and it is riskier than buying at a franchised dealer or reputable garage.
The most important things are: do your homework and if it doesn't feel right, walk away.