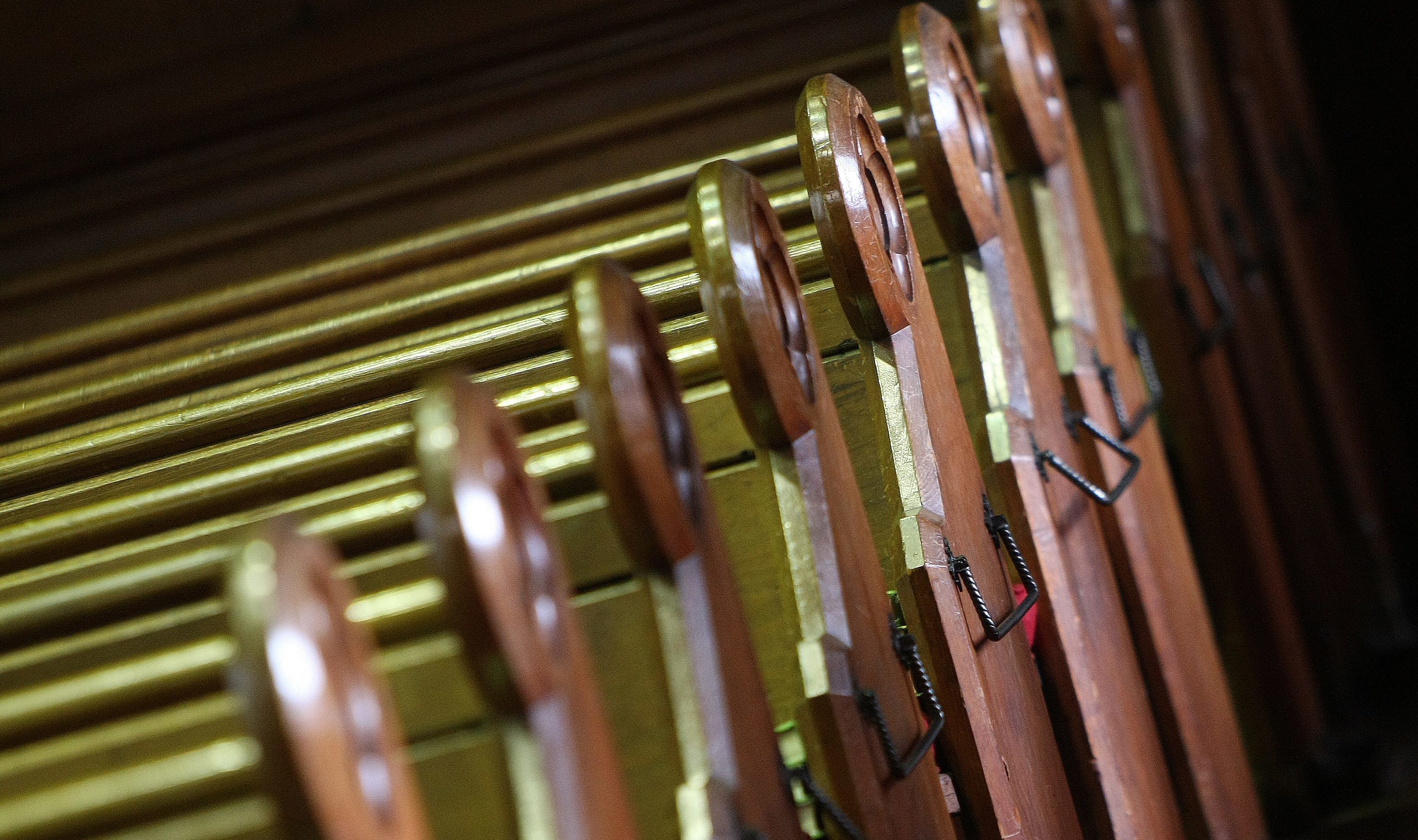 The Church of Scotland is staging "men-only days" in an attempt to tackle a gender imbalance in its pews.
The Kirk is to pilot a male-only day featuring a hog roast, rubber dart guns and talks on internet pornography, social media and online gambling.
Women now significantly outnumber men in congregations, and figures show that almost two million fewer men than women in Britain claim to be practising Christians.
The issue has prompted the Kirk to host a male-only gathering at Barclay Viewforth Church in Edinburgh.
The event, which will take place in March, promises to "tool up" men and give them the confidence to proclaim their Christian views in public. It will also feature a series of short speeches on online gambling and pornography, social media and "men and their sheds".
Attendees will be encouraged to use toy guns to fire soft rubber darts at speakers if they talk for too long.
Murdo Macdonald, policy officer for the Kirk's science, religion and technology project, insisted that the problem could no longer be ignored.
He said: "We don't have to spend long in many of our churches up and down the country to realise that in many congregations there are a lot more women than there are men.
"Perhaps standing in rows and singing is OK at a football or rugby stadium on a Saturday afternoon, but not at 11am on a Sunday morning? The reasons are no doubt many and complex. However, the question for the church is: how do we address this imbalance?"