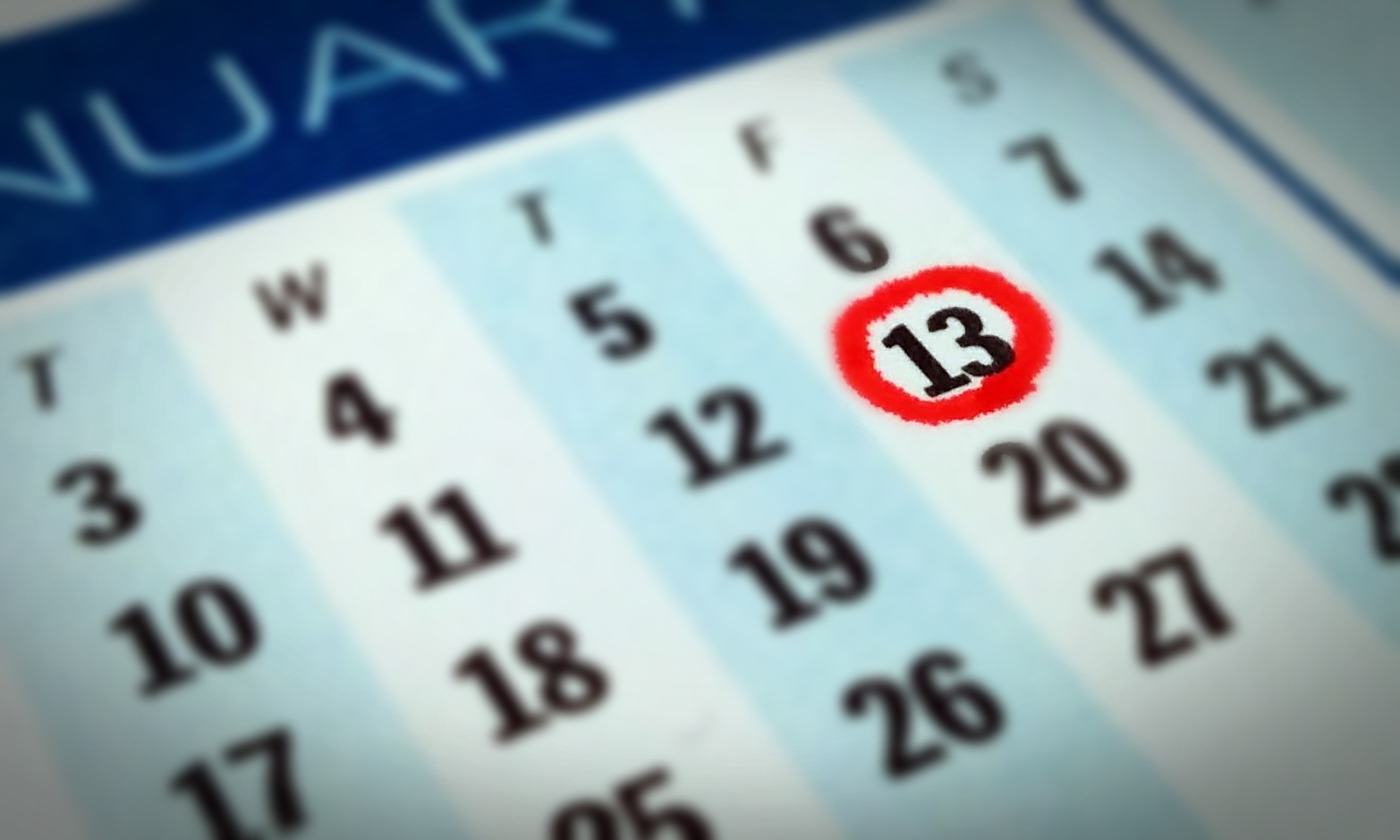 The more superstitious of us believe that Friday the 13th is some great harbinger of bad luck.
Some are so paralysed by the date that they avoid the everyday practices of going to work, taking long trips or simply getting out of bed. Such is the extent of our fear that scientists have dubbed the phenomenon paraskevidekatriaphobia.
The precise origins of Friday the 13th as a particularly unlucky date remain unknown, although the bible suggests that Friday was the fateful day that Adam and Eve were ejected from Eden for biting an apple from the 'tree of knowledge' and the great flood began.
The New Testament famously claims that there were 13 disciples present for Jesus' last supper on Maundy Thursday, the day before his crucifixion on Good Friday. Judas, the apostle who would later betray Jesus, was the 13th to sit at the supper.
The first documented point in which the day and date collided in any notably terrible way was on the 14th century crucifixion of Templar Grand Master Jacques de Molay. De Molay was said to have cursed the Pope and the King of France, which consequently spread misfortune through the ages.
A 1993 study in the British Medical Journal concluded that "there is a significant level of traffic-related incidences on Friday the 13th as opposed to a random day, such as Friday the 6th, in the UK."
Maybe all of this is simply coincidence. Of course, the power of suggestion also comes with its own influence.
There are two Friday the 13ths to get through this year, on January 13 and October 13. Have you had any especially bad luck on the date in previous years? Share your stories with us at online@thecourier.co.uk.
Five terrible Friday the 13ths
• Friday September 13 1940: Buckingham Palace was hit by five German bombs, destroying the palace chapel and killing a member of royal staff.
• Friday October 13 1972: Uruguayan Air Force Flight 571 disappeared. 16 survivors, who had been forced to eat dead passengers to survive, were rescued in the Andes mountains two months later. Inspiration for the 1993 film Alive.
• Friday September 13 1996: Hip-hop icon Tupac Shakur succumbed to six gunshot wounds he sustained in a Las Vegas drive-by.
• Friday January 13 2012: A Costa Concordia cruise ship ran aground off the western coast of Italy, killing 30 passengers.
• Friday November 13 2015: ISIS carried out seven coordinated terror attacks in Paris, killing 130 people.