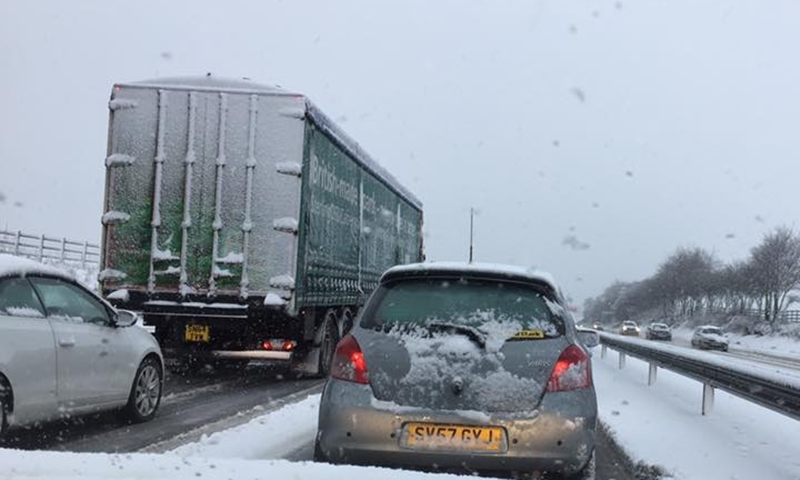 Storm Doris has hit central Scotland with a vengeance, with deep snow causing huge delays on some of the country's busiest routes.
One of those battling the conditions is Colette McDiarmid from Newburgh.
She was travelling from Fife to Glasgow to her work with MND Scotland – a job she only started on Monday — but has been stuck on the M8 outside Glasgow for two hours.
She said: "I left my house in Newburgh at half past six and it was just wet there but when I got to Perth it was just horrendous.
"Between Perth and Stirling traffic was travelling at about 30 miles per hour.
"Now I've been stuck about 20 miles outside Glasgow for about two hours.
"The traffic has moved but only by about two or three miles.
"I've just seen a gritter but it was on the other side of the carriageway – they just can't clear the roads.
"They've closed junction 9 so traffic has just backed up."
See more on Storm Doris here.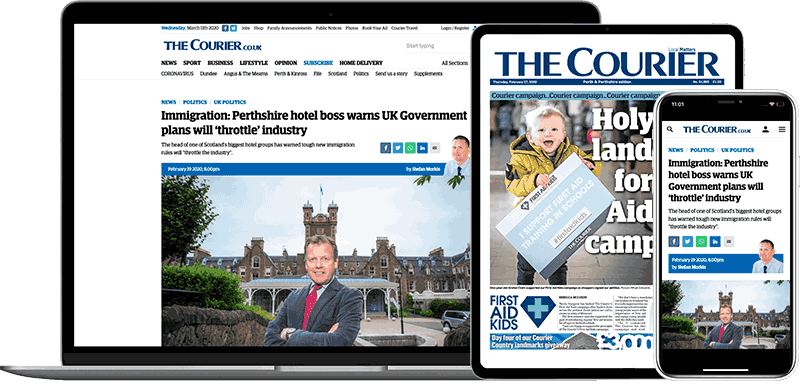 Help support quality local journalism … become a digital subscriber to The Courier
For as little as £5.99 a month you can access all of our content, including Premium articles.
Subscribe