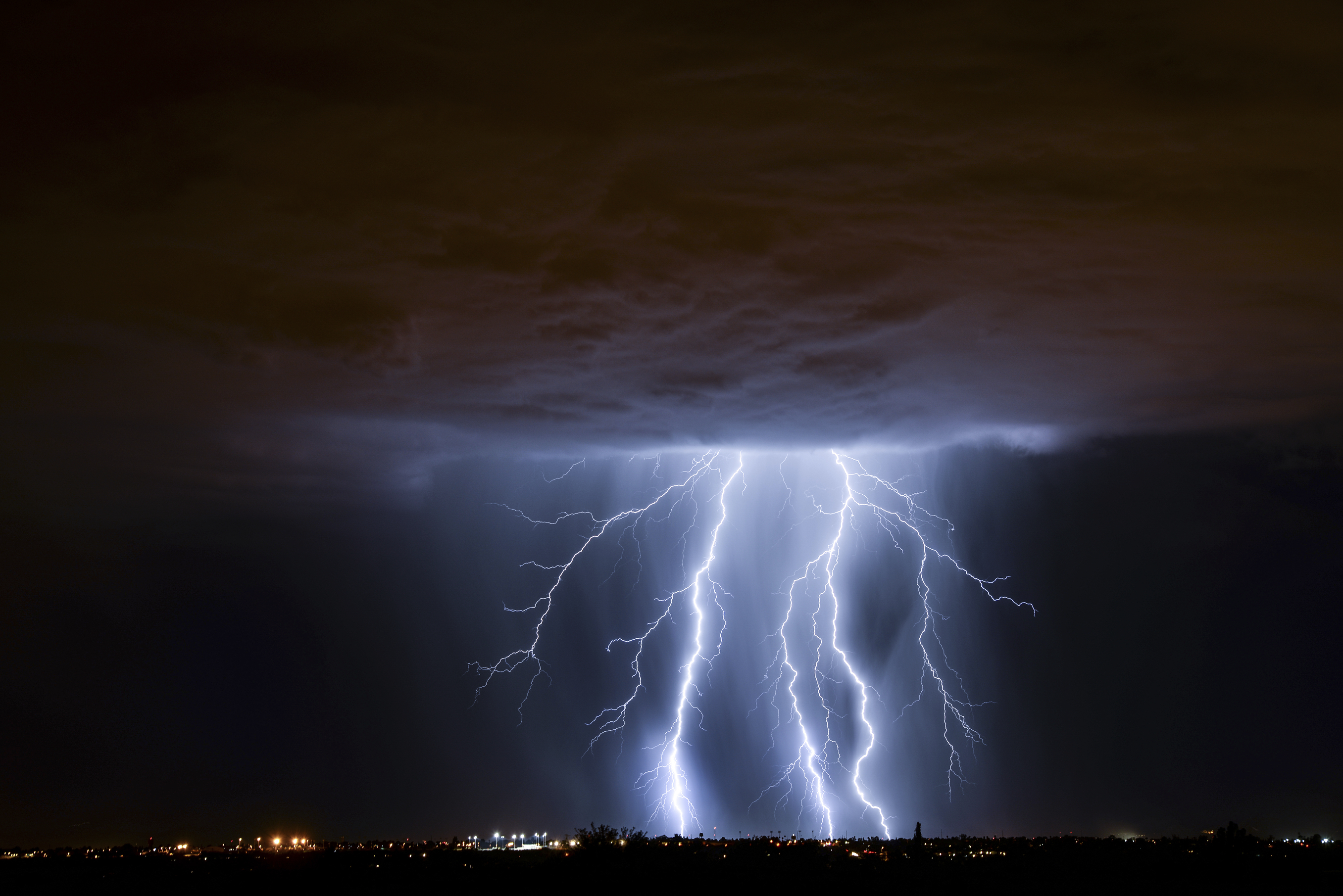 Parts of Scotland sizzled in roasting hot temperatures across the weekend as a heatwave hit the UK – but thunder and lightning could be on the way.
Tayside, Angus and Fife enjoyed temperatures higher than those in parts of Tenerife on Saturday, while south of the border peaks of more than 30C were reached.
Hampstead was the hottest place to be in the UK after the mercury surged to 32.1C on Saturday – hotter than Mexico City, Los Angeles, Barcelona and Ibiza.
The Met Office said the hottest temperature reached in Scotland was 25.7C at both Dyce in Aberdeen and in the Royal Botanic Garden in Edinburgh.
The forecaster had predicted the east coast of Scotland would reach peaks of between 26C and 28C on Saturday.
On Sunday the hottest places to be were Aboyne and again the Royal Botanic Garden, both of which were 25.1C.
On Saturday Leuchars recorded a high of 25C, Arbroath surged to 24.6C and Inverbervie was 23.6C. On Sunday Inverbervie reached 24.3C and Strathallan was 21.8C.
So far today Heathrow has reached a high of 31.6C.
The average temperature for Scotland in June is 15.1C, meaning parts of the country reached more than 10C above the norm.
The weather in the east of Scotland was dramatically different from that in the west, with the Hebrides reaching no more than 16C.
However forecasters have today warned that the sunny weather will make way for rain and possibly even thunderstorm across Scotland come Wednesday.
Met Office meteorologist Emma Sharples said there will still be some sunshine about Scotland tomorrow but that there is "definitely a change" come mid-week.
She added that Wednesday could bring thunder across Scotland.
She said: "There will still be some bright or sunny spells. (But) on Wednesday there is certainly a risk mid-to-late morning through to the afternoon it could be showery, possibly thundery.
"It (the rain) may persist Wednesday night into Thursday. As it always is with showers some places will see an awful lot of rain."
She added it would be "breezy with the chance of a few showers" moving into the weekend.