This stirring video shows the moment a team of hillwalkers happened across a lone piper playing on the cloudy peak of a Scottish Munro.
Bruce Melrose posted the footage of the bagpiper on the peak of the 3,600ft Buachaille Etive Mòr in Glen Etive to Youtube.
The emotional scene was captured in mid-June as the father-of-one from Coylton, South Ayrshire, reached the summit of the moody mountain with friends Derek Cambers and Kevin Young.
The piper continued to play as they moved on from the mountain and could be heard from 500ft away.
Mr Melrose thanked the man for the "amazing" encounter and speculated there was "more" behind the gesture after the man became emotional.
The tune being played is believed to be When the Pipers Play.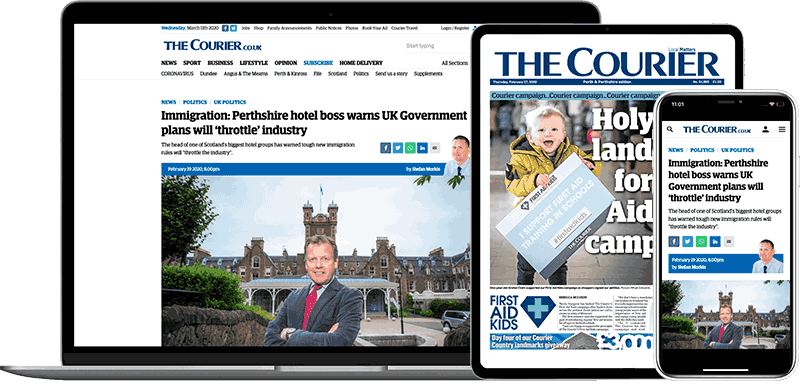 Help support quality local journalism … become a digital subscriber to The Courier
For as little as £5.99 a month you can access all of our content, including Premium articles.
Subscribe