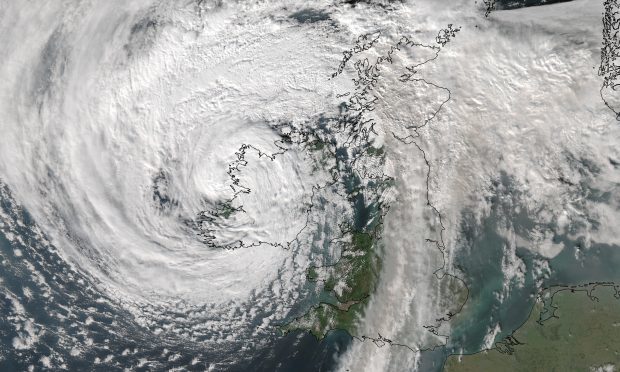 Scotland is bracing itself for weather chaos as ex-Hurricane Ophelia approaches with winds of more than 80mph predicted to batter parts of the country.
The Met Office has this morning upgraded its "yellow" severe weather warning for wind on parts of southern Scotland to an amber "be prepared" one as the storm batters Ireland and Northern Ireland.
The death toll in Ireland has risen to three as a result of the weather.
A man in his 30s was killed with a chainsaw while trying to clear a fallen tree in Ballybrado, Tipperary, at 12.30pm.
A woman in her 50s was also killed when a tree fell on her car in County Waterford, Ireland. Another man has died in Dundalk after a tree fell on his car.
A yellow warning of wind for Tayside and Fife was extended last night and will now be in place from today until 3pm tomorrow.