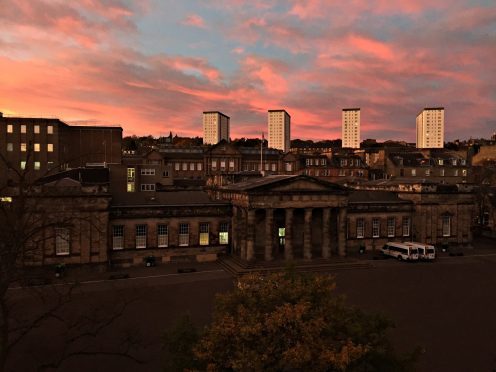 A breathtaking sunset had Scots looking to the skies on Friday evening.
Masses of people from Courier Country and beyond have been posting photos of the stunning sundown to social media.
The clear evening sky lit up orange, pink and purple before darkness set in.
Here are some of the photos of the Scottish sundown which appeared across social media.
Beautiful November sunset tonight in #Perthshire #Scotland. Had to get the #Clio in to.#Renault #winter pic.twitter.com/rQHzwWSd3I

— Jono Davies-Coleman (@jonoDavCol) October 27, 2017
Amazing colours #sunset #scotland ?? pic.twitter.com/wWwzhxZRSx

— ?Kelly ? (@Kellym0603) October 27, 2017
#Scotland is beautiful. #sunset #ScottishHighlands #Nairn pic.twitter.com/pSQpxeUWtD

— Sam Derbyshire (@brimful125) October 27, 2017
Amazing #sunset tonight in #Aberdeen #ukweather #uk #scotland #travel #reisen #Friday #photography #nikoneurope #Nikon #weather #wetter pic.twitter.com/oIBcyzh7Ci

— kristingreenwood (@krisgimages) October 27, 2017
https://twitter.com/lawlesstiger/status/923961984168710144
Gorgeous sunset tonight. Incredible sky #BlackIsle #Scotland #HighlandSky pic.twitter.com/uV2kaPxQnv

— Rebecca Richmond (@Zararugosa) October 27, 2017
In #Dundee working tonight & caught a stunning sunset out over the Tay & @VADundee pic.twitter.com/b1asQzxFQo

— David Farrell (@DavidJ_Farrell) October 27, 2017
Tonight's village sunset #Aberdeenshire #Scotland #sunset #instapic https://t.co/R3Fnudv6Op

— Lynsay Shepherd (@Lynsay) October 27, 2017
wow! red sky at night #scotland #sunset #autumnsky #nofilter ? pic.twitter.com/WNqQm6Gdd1

— Juls (@mrsbarkel) October 27, 2017
So what does that sky mean oh wise shepherd? #sunset @metoffice #Lumsden nights (NE Scotland) pic.twitter.com/JcuG8V05dK

— Annabel Green (@AnnabelGreen9) October 27, 2017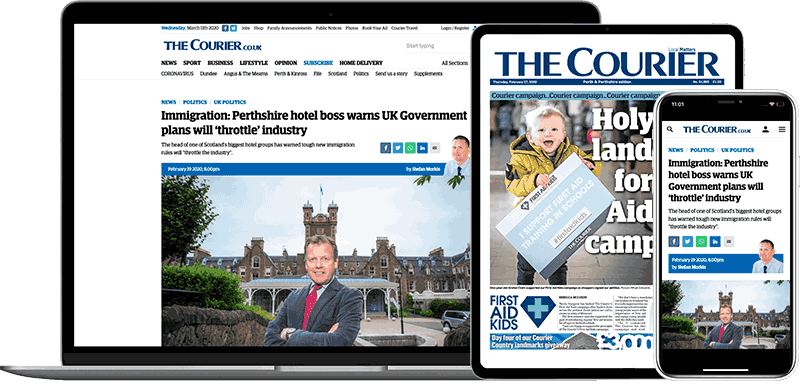 Help support quality local journalism … become a digital subscriber to The Courier
For as little as £5.99 a month you can access all of our content, including Premium articles.
Subscribe