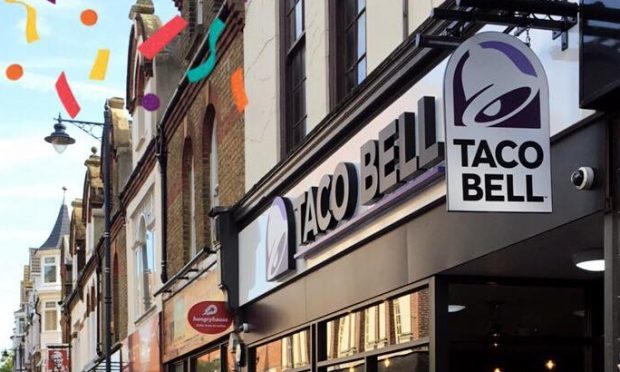 US Tex-Mex giant Taco Bell has announced the opening date of its first store in Scotland.
The Glasgow branch will welcome customers on Thursday, December 7 – and the fast food chain has still not ruled out setting up shop further north in Dundee.
The Taco Bell outlet will be operated by The Adil Group and have space to seat more than 65 people.
Taco Bell UK and Europe marketing manager Ellen Gault said the firm is currently working on plans for "more stores" in Scotland.
The Adil Group hopes to get store across the country into "double digit figures".
She added: "Glasgow seemed like the perfect place to open our first store in Scotland and we have been blown away by the response from people across the country.
"We're busy working on more stores and in the meantime look forward to welcoming everyone in December."
Customers will have the option to buy beer and frozen cocktails with their food at the store.
The first 100 customers on the Glasgow opening day will receive freebies.
Three locals will also be in with the chance of winning a year's supply of Taco Bell and entrance to its VIP launch party by following clues to discover "golden tacos" hidden across Glasgow.