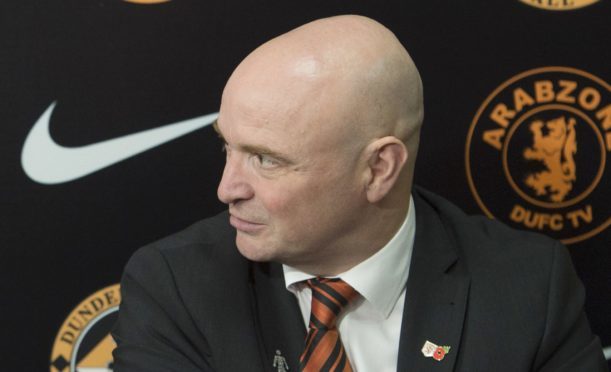 Dundee United have achieved second level status as Scottish academy football prepares to move into the 'Project Brave' era.
And already sights have been set on making the jump to Elite standard.
The Tangerines announced that they have secured Performance Progressive status following the SFA's Club Academy Scotland panel assessment at the end of last month.
Performance Progressive status (the second tier of four) was United's initial target in achieving the ultimate aim of Elite status under the programme being driven forward by performance director Malky Mackay.
The award applies to 2018 with a review scheduled for June of that year.
United have said they are now working on plans to extend its academy support team to give it the best chance of achieving Elite status by 2020.
Chairman Stephen Thompson said: "Our commitment to identifying, attracting and developing the best young players remains a key focus.
"We remain determined to improve standards across the club and one of the leading pillars is our youth development and pathway strategy.
"There is a lot of hard work ahead to achieve Elite status but we are fortunate to have a positive partnership with the recently formed Dundee United Youth Development Board which has worked closely with staff to deliver this award."
United's academy director Brian Grant confirmed that the club was satisfied with the status they will start the new era in.
He said: "Yes, we are very happy with this position. Particularly given the current situation of the club to achieve this level of status is a testament to the hard work of the staff at the club and the support we have received from the Youth Development Board.
"Performance Progressive is the highest tier at Performance level. It sits just beneath Elite level and so I feel we are well positioned to continue developing our youth programme to meet our end goal of Elite status. In comparable terms, we have enhanced the overall programme available to our academy players."
United did not seek Elite status at this time and when they do it will require "further significant investment."
This will include the appointment of a number of key full-time staff.
Dundee and St Johnstone are also expected to fall into the same category, with the eight top tier clubs being Celtic, Rangers, Hearts, Hibs, Aberdeen, Motherwell, Hamilton and Kilmarnock.
Fife Elite will probably be in the third tier.