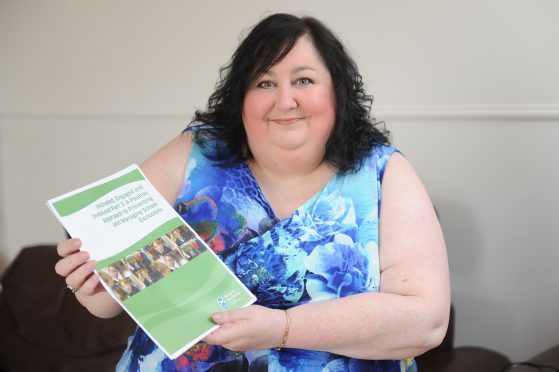 Parents have been left "unable to move on" after an inquiry into police handling of abuse allegations at a Dundee special needs school was launched.
It is claimed that after a lengthy investigation into alleged abuse at Kingspark School, police only produced a three page report, followed by a further document which "omitted" statements by parents and doctors.
The Crown Office is now looking into the matter, with parents saying they are unable to get closure and move on with their lives.
Beth Morrison, whose son came home from school badly bruised in 2010, said: "I found out about the report when I had a meeting with one of the Scotland's most experienced and senior procurator fiscals.
"She told me that the police report coming out of the 2015 inquiry was only three pages long. It just had the name of each child involved, and a bit about each one of them.
"When they were asked for more information, they provided a report with statements from the Kingspark teachers, who all backed each other up.
"The parents' statements were omitted, and so were they statements from the doctors and other additional needs professionals, meaning it was very one-sided.
"It smacks of a cover-up and the parents are very, very angry. We have been kept waiting for so long.
"All we want to do is to be able to move on with our lives and have some closure on the whole thing."
Beth added that the fiscal she spoke to has now taken control of the inquiry and demanded a thorough review.
The Crown Office refused to confirm whether this was the case but said they were "looking into the circumstances".
A spokesperson said: "We are looking into the circumstances of these allegations and it would not be appropriate to comment further at this time."
Meanwhile, police said they could not comment on the details of the report.
A Police Scotland spokeswoman said: "A report was sent to the Procurator Fiscal."