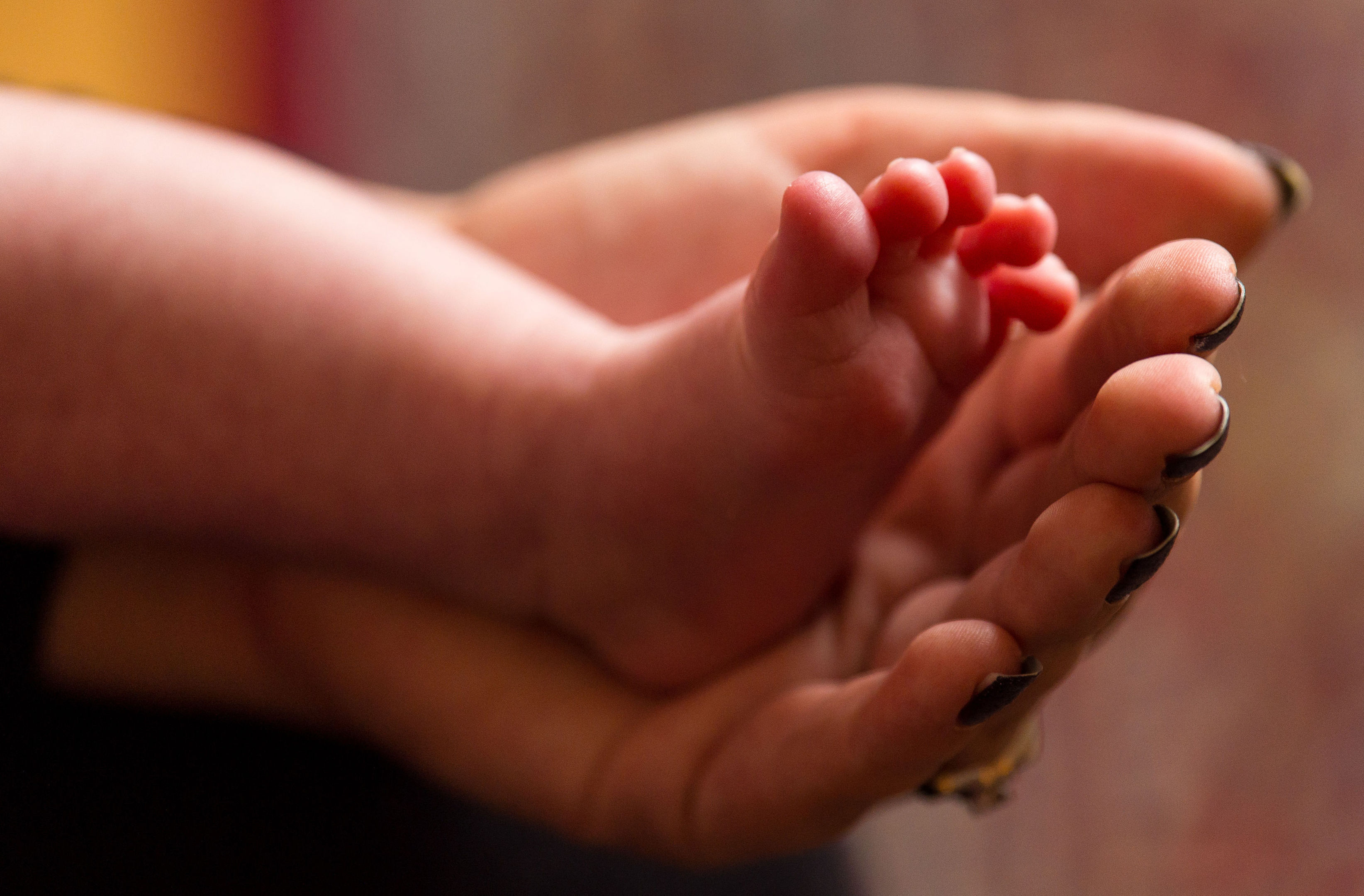 Scotland's most popular baby names in 2017 have been revealed.
The list from the National Records of Scotland shows Jack and Olivia remain the favourite picks, with Emily also retaining its place as the second most popular name for girls.
James has fallen to third in the boys' list, replaced by Oliver at number two.
The biggest changes for boys from last year are Evan (up 34 places) and Joseph and Jake (both down 18 places).
For girls, Luna is up 55 places and Cara is down 25 places.
The top 100 boys' names in Scotland
Jack
Oliver
James
Lewis
Noah
Logan
Harris
Alexander
Leo
Harry
Alfie
Finlay
Jacob
Charlie
Aaron
Lucas
Mason
Thomas
Archie
Rory
Daniel
Cameron
Max
Adam
Ethan
Finn
Matthew
Theo
Nathan
Joshua
Oscar
Brodie
William
Callum
Harrison
Muhammad
Jude
Caleb
Samuel
Jamie
Liam
Ollie
Jaxon
Isaac
Angus
Freddie
Connor
Luke
Riley
Andrew
Ryan
Dylan
Cooper
Cole
Blake
George
John
Benjamin
David
Arran
Kai
Hamish
Michael
Robert
Arlo
Jackson
Joseph
Aiden
Owen
Ruaridh
Carter
Kyle
Hunter
Murray
Fraser
Blair
Ben
Leon
Reuben
Josh
Aidan
Jayden
Elliot
Sonny
Tyler
Lachlan
Robbie
Innes
Jax
Sam
Jake
Struan
Carson
Zac
Arthur
Conor
Henry
Calum
Evan
Harvey
Kayden
The top 100 girls' name in Scotland
Olivia
Emily
Isla
Sophie
Jessica
Amelia
Ava
Ella
Charlotte
Aria
Lily
Lucy
Freya
Grace
Ellie
Evie
Sophia
Harper
Hannah
Millie
Eilidh
Chloe
Emma
Mia
Anna
Orla
Eva
Maisie
Ruby
Layla
Poppy
Isabella
Sienna
Erin
Zara
Holly
Amber
Georgia
Daisy
Rosie
Katie
Skye
Sofia
Alice
Willow
Emilia
Esme
Maya
Zoe
Abigail
Mila
Robyn
Lilly
Molly
Thea
Lexi
Phoebe
Leah
Ivy
Niamh
Ayla
Lacey
Rebecca
Bella
Rose
Harley
Scarlett
Gracie
Summer
Hallie
Lillie
Amy
Maria
Paige
Elizabeth
Megan
Elsie
Imogen
Hollie
Luna
Mya
Abbie
Iona
Matilda
Sarah
Brooke
Callie
Lola
Violet
Penelope
Rachel
Sadie
Julia
Mirren
Nina
Clara
Georgie
Aurora
Cara
Florence
Hope