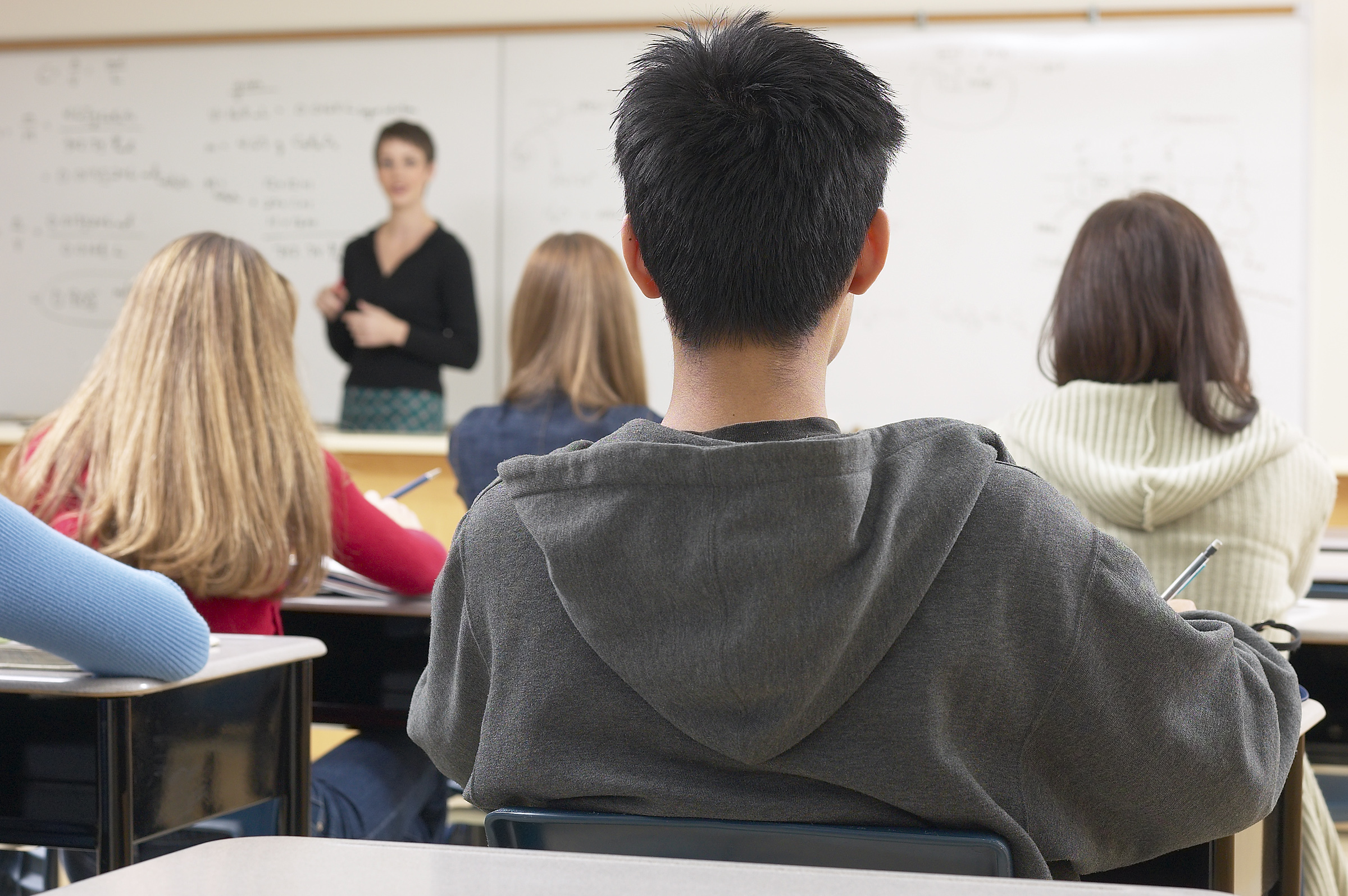 There are 428 fewer teachers in Tayside and Fife's secondary schools than a decade ago, official figures show.
In Dundee, the number of secondary teachers at state-funded schools has fallen by 24% since 2007 – the biggest drop in mainland Scotland.
The Tories say Dundee is suffering from the SNP's blanket approach to teacher recruitment.
Education chiefs in the city said the closure of Menzieshill High School was among the reasons for the decline.
The number of teachers across Tayside and Fife has fallen from 3,791 in 2007 to 3,363 last year, according to new Scottish Government figures.
In Dundee, numbers fell from 805 to 608 over the period.
Bill Bowman, for the Scottish Conservatives, said the SNP was doing nothing to tackle the specific recruitment challenges in the city.
"Scotland once had an education system that was the envy of the world, and it has suffered blow after blow in the SNP's hands. Dundee is one of the places suffering as a result," he said.
The number of pupils for every teacher in Dundee has gone from 10.0 in 2007 to 11.9 in 2017. Nationally, the ratio is 12.2.
A Dundee City Council spokesman said: "These latest figures reflect major changes within the school environment in the city, in particular the closure of Menzieshill High School and the increased activity being delivered through the Attainment Challenge.
"As with councils across the country, this has been a challenging time for teacher recruitment. The children and families service closely monitors teacher numbers in all the city's schools and makes every effort to recruit candidates to fill these vacant posts."
A spokeswoman for the Scottish Government said:  "The fact is there are more secondary teachers in Scotland than at any time since 2014.
"What is more, the ratio of pupils to teachers is at its lowest since 2010 and in Dundee, is well below the Scottish average.
"The Scottish Government has taken decisive action to help recruit and retain teachers including though its Teaching Makes People campaign, focussing on attracting new teachers and career changers into STEM and other subjects including English and home economics."